Online ads perform well if they are targeted, focused and relevant. The Facebook Ads platform is especially suitable for creating cleverly targeted, extremely relevant ad campaigns.
You, as an ecommerce merchant, have access to a wealth of ad targeting options that you can use to market your products more effectively and grow your business faster.
With the holidays approaching, this is the perfect time to take a look at all the opportunities that you can take advantage of to sell more during Black Friday and Christmas.
First of all, Facebook ads can be targeted at people who have a specific life event: An engagement, an anniversary or a new relationship. You can also select people who are in a long-distance relationship or away from home.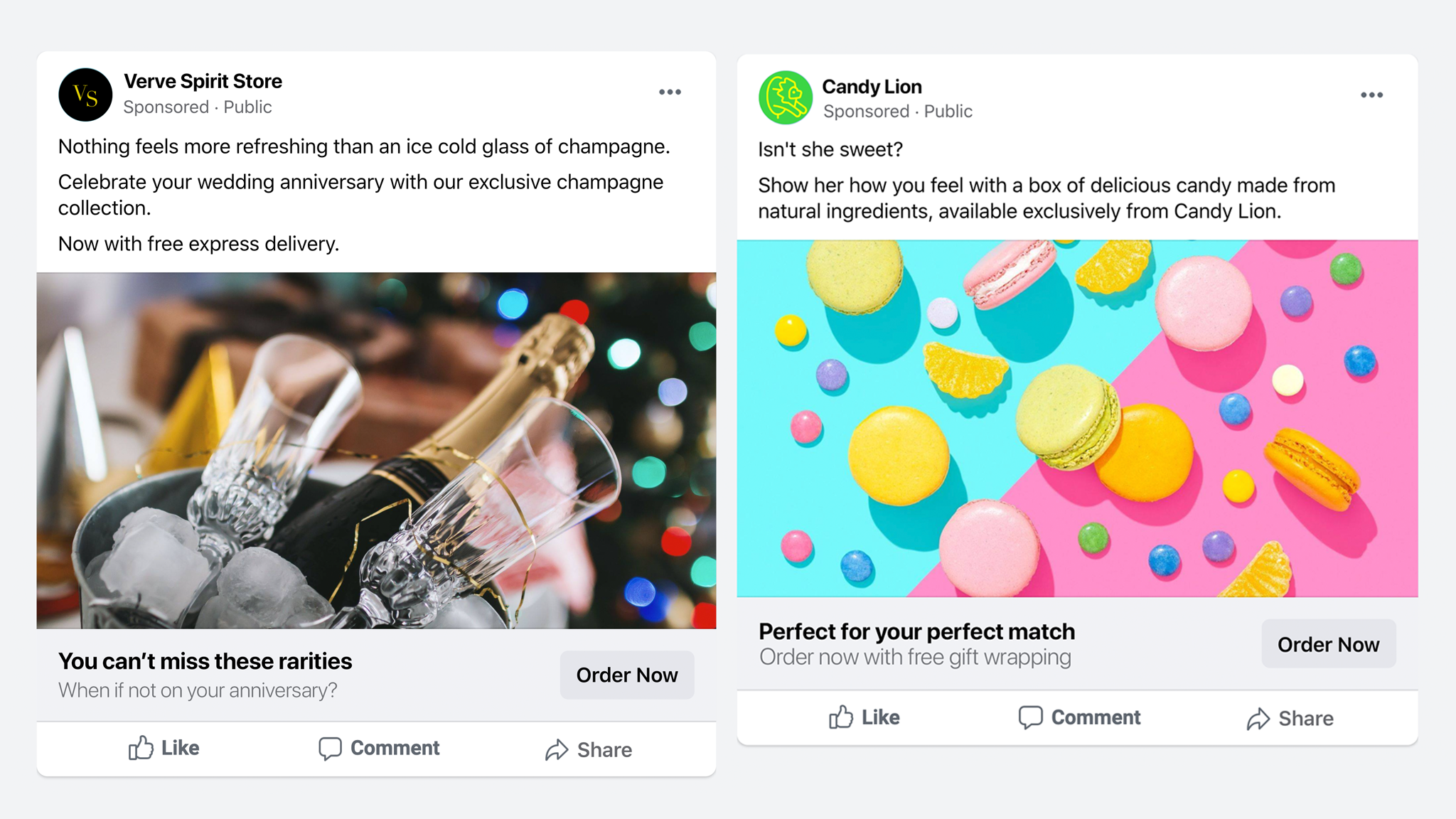 People with their birthday coming up are an especially lucrative target for sending sponsored messages directly to their Messenger inbox.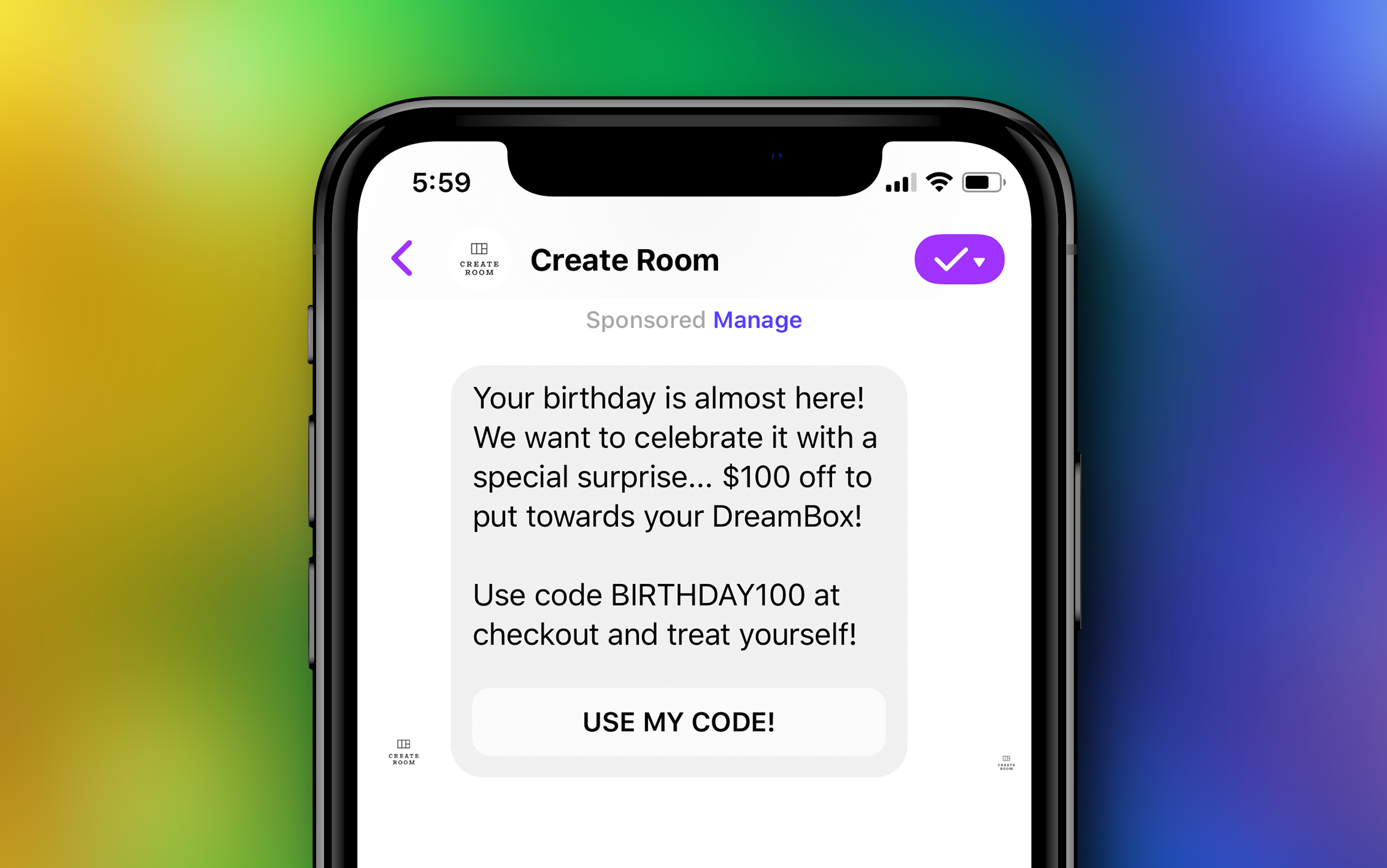 Using a combination of these segments, you can market your product by reflecting on the personal situation of your customers, making your ad creatives much more effective.
Using custom audiences
You get access to even more options by using a Facebook Pixel on your store. If you haven't already, you can set up a Facebook Pixel on Shopify in a few minutes.
Using the Facebook Pixel, you get accurate information on the shopping activity of all visitors who are logged in to their Facebook account while browsing your store.
To maintain a level of privacy, this data can not be viewed for individual visitors, but you can create custom audiences from people who match certain criteria. This way, you can target ads based on how much a customer spent, what product someone viewed, or if they added something to their cart while visiting your store.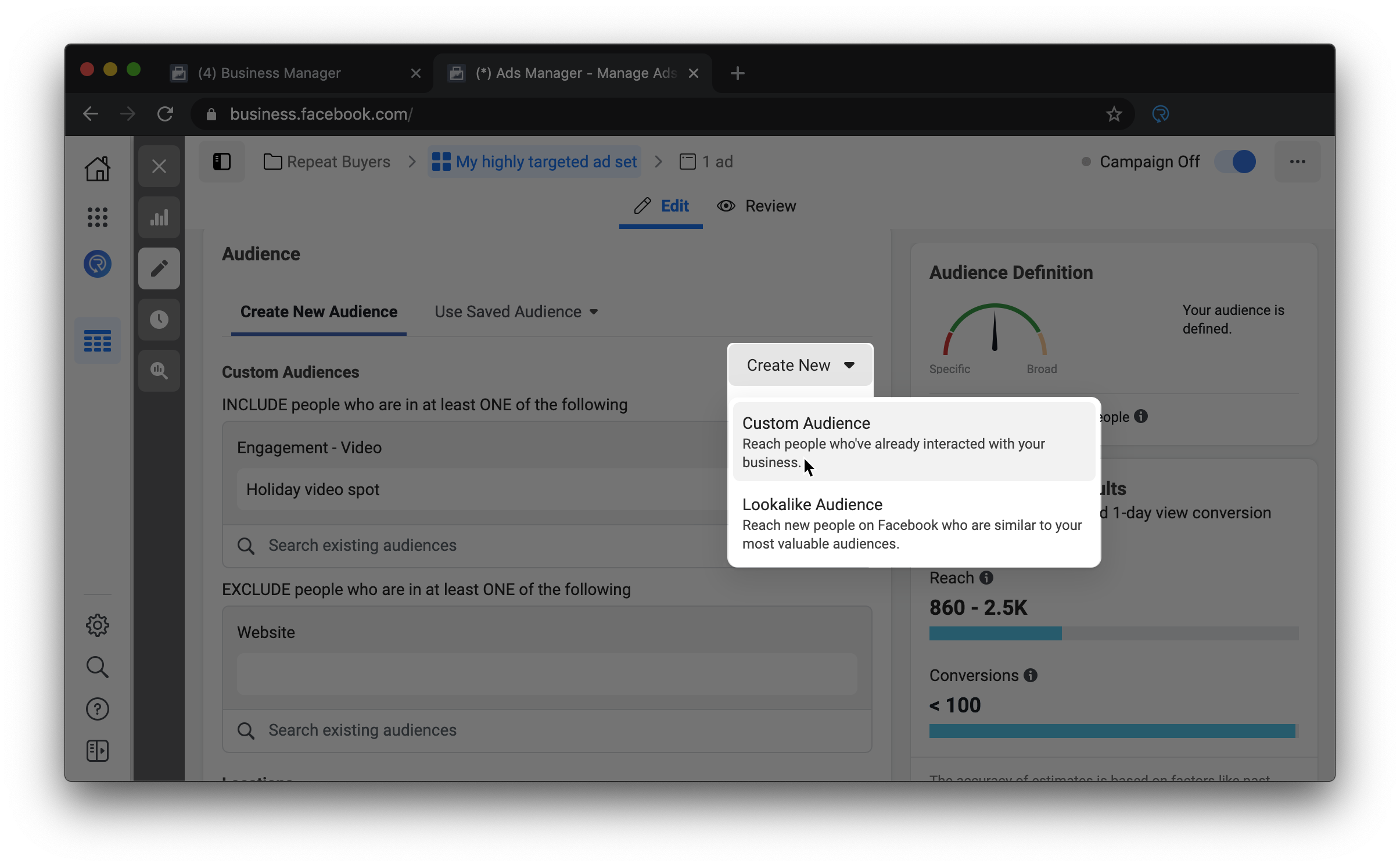 Search, add to cart, checkout, payment and purchase info is available out of the box.
You can make your ad creative react to customer's frequent search query, an add to cart event or a recent purchase. This approach will ensure that your ads speak to the customer in a way that feels personal, thoughtful and convenient.
One way you can take advantage of this data is by sending a simple thank you message to buyers who spent above a certain order value.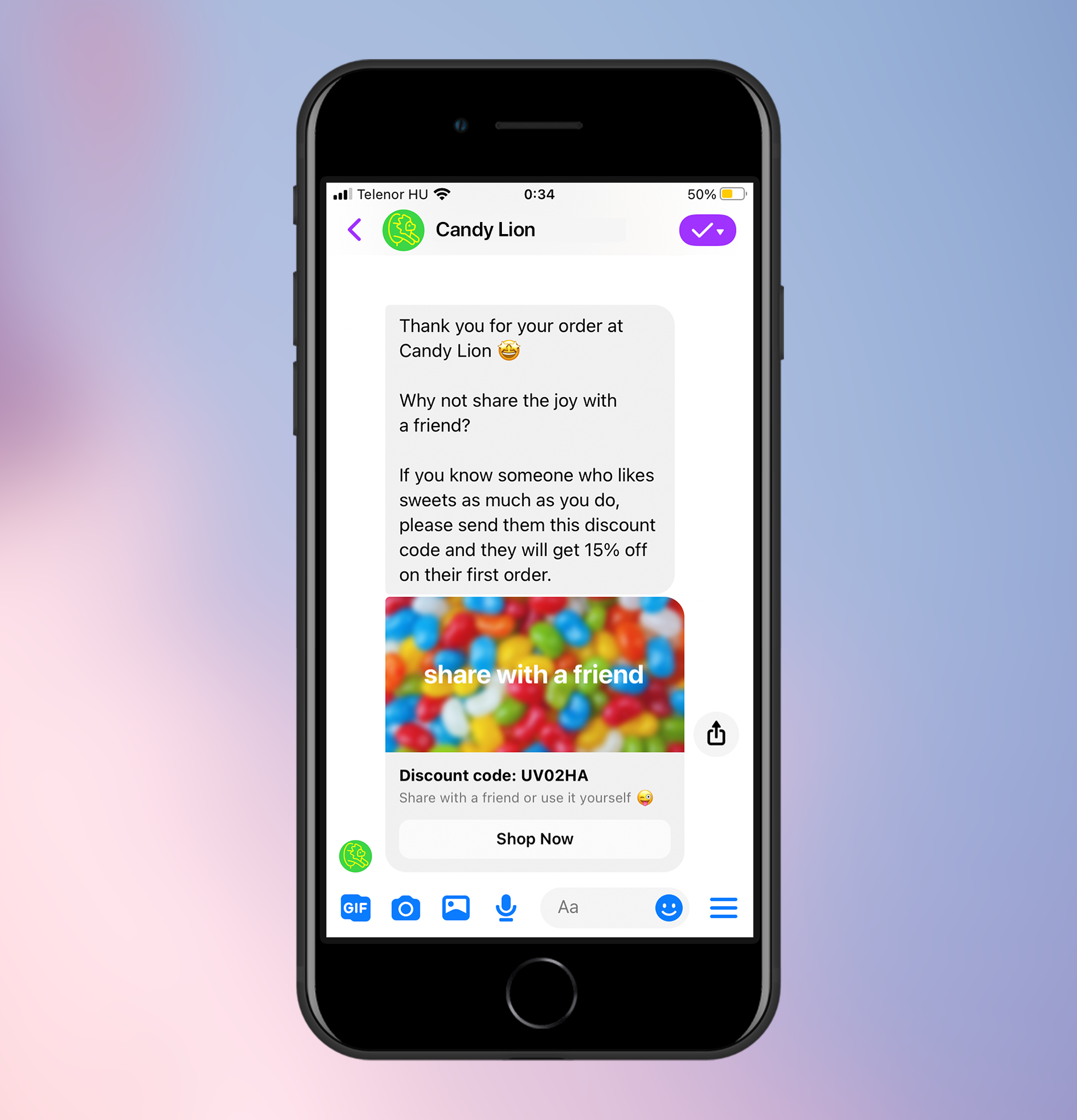 Customers receiving this message will feel valued and, if happy with their order, they will surely be interested in using the discount code.
Alternatively, you can target people based on how often they buy. For example, you can create a sponsored message campaign with an exclusive offer that is limited to customers who placed at least 2 orders in the past 6 months.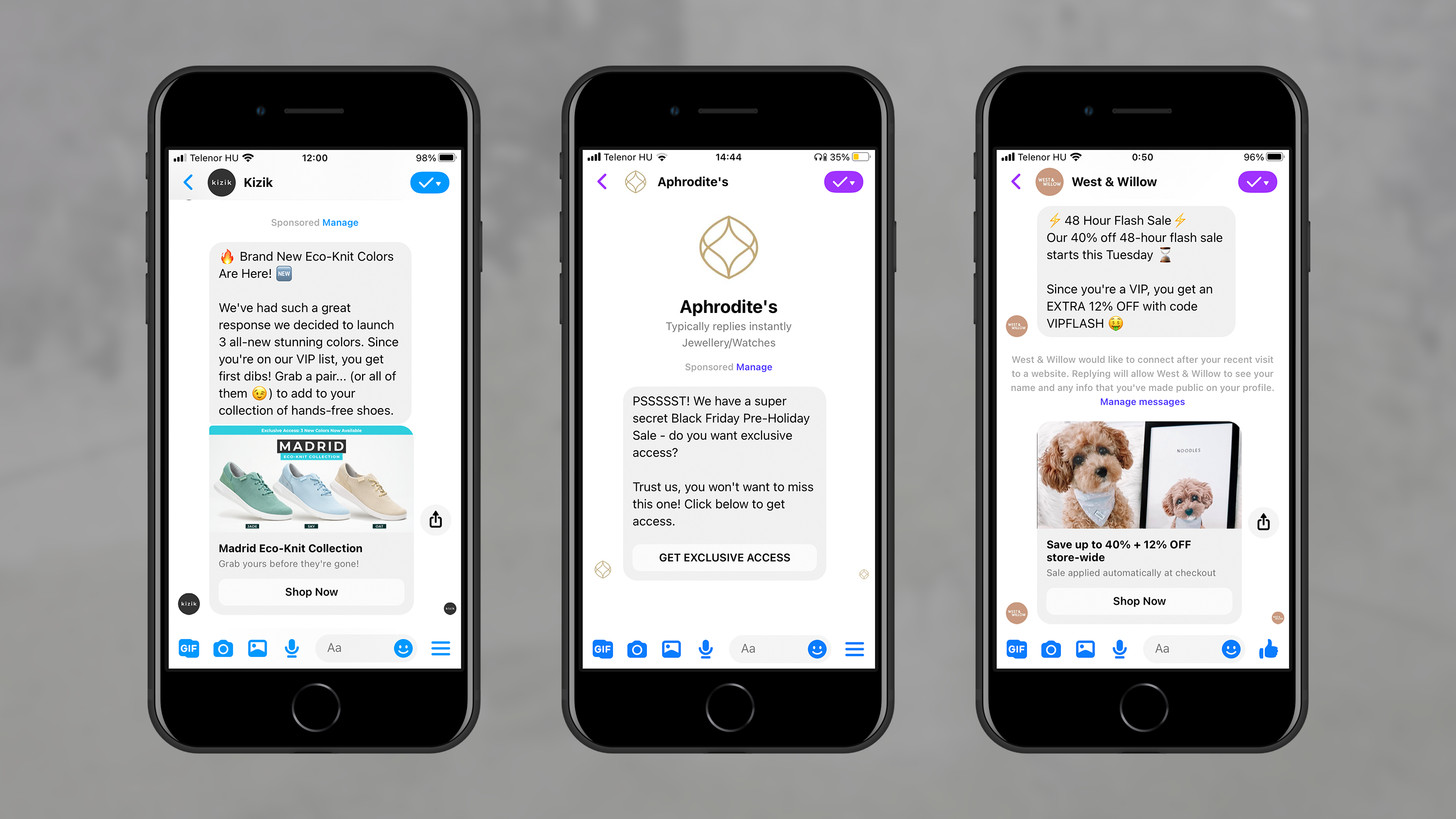 If you sell long-lasting products, you can check back with customers after 3-6 months from their purchase.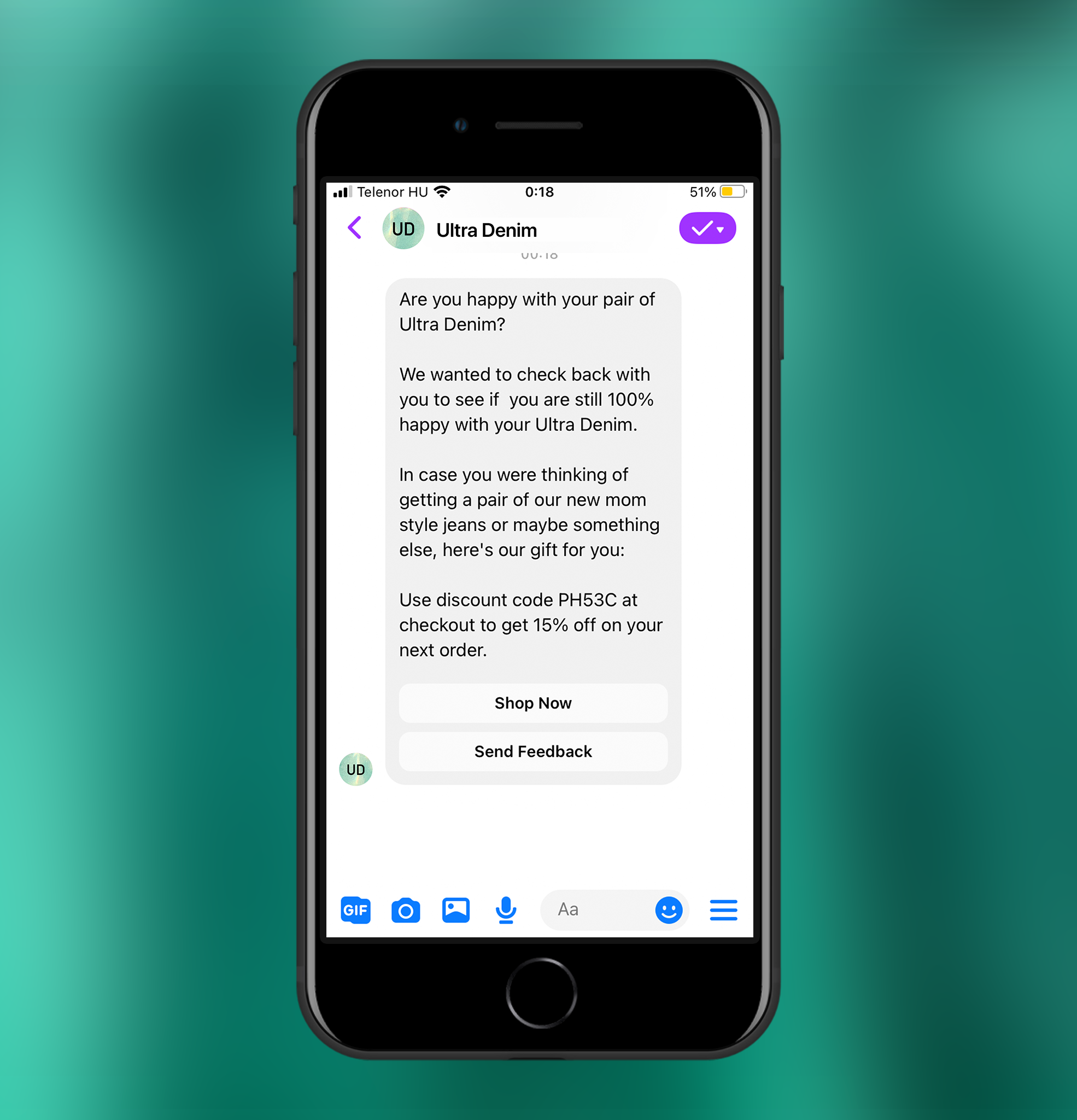 You can make it super specific by adding another filter: Friends of people with birthdays in a month. Maybe you can recommend them a nice gift?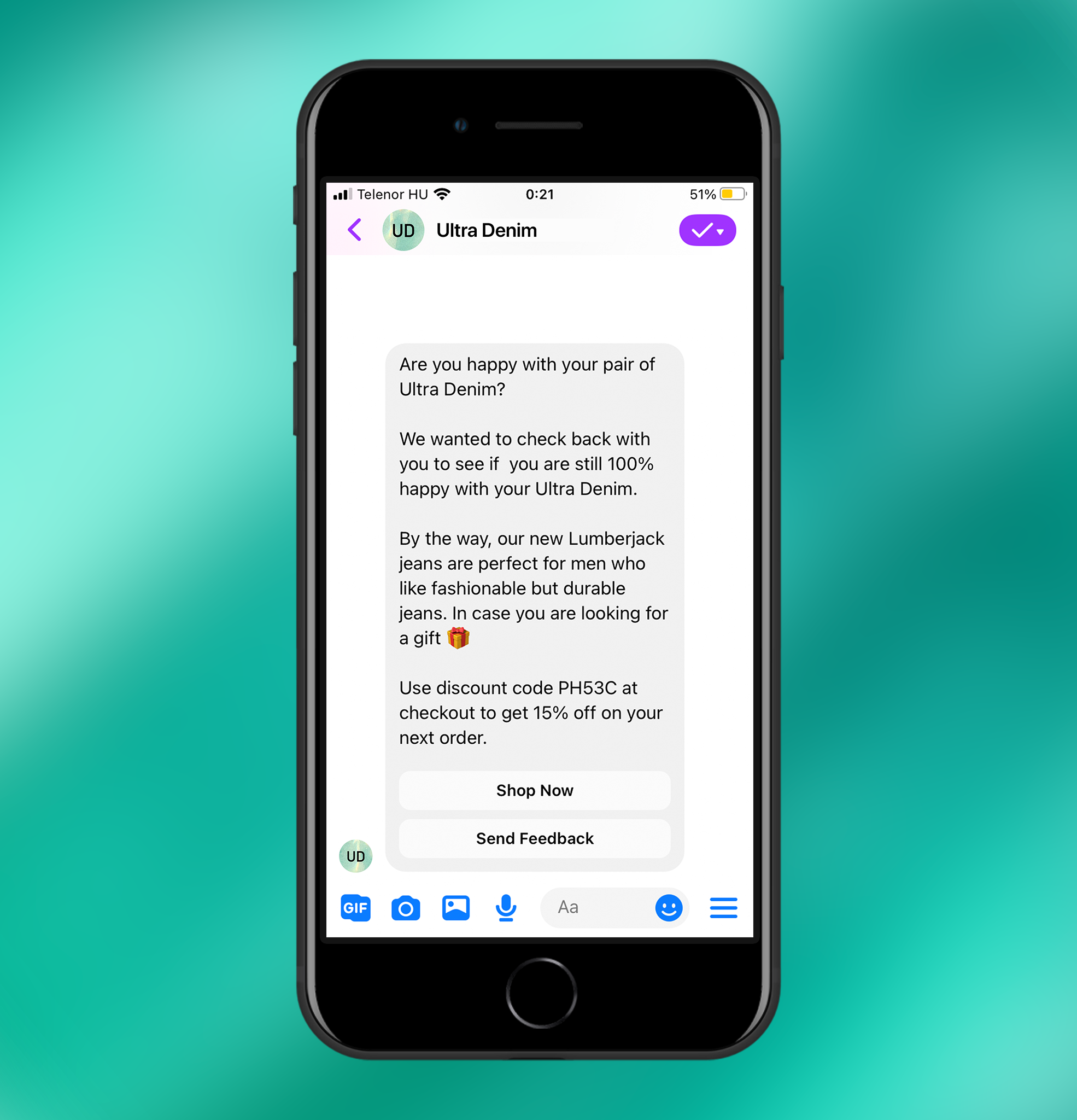 Some review apps allow you to filter your audience based on their reviews, so you can message exclusively people who left good reviews.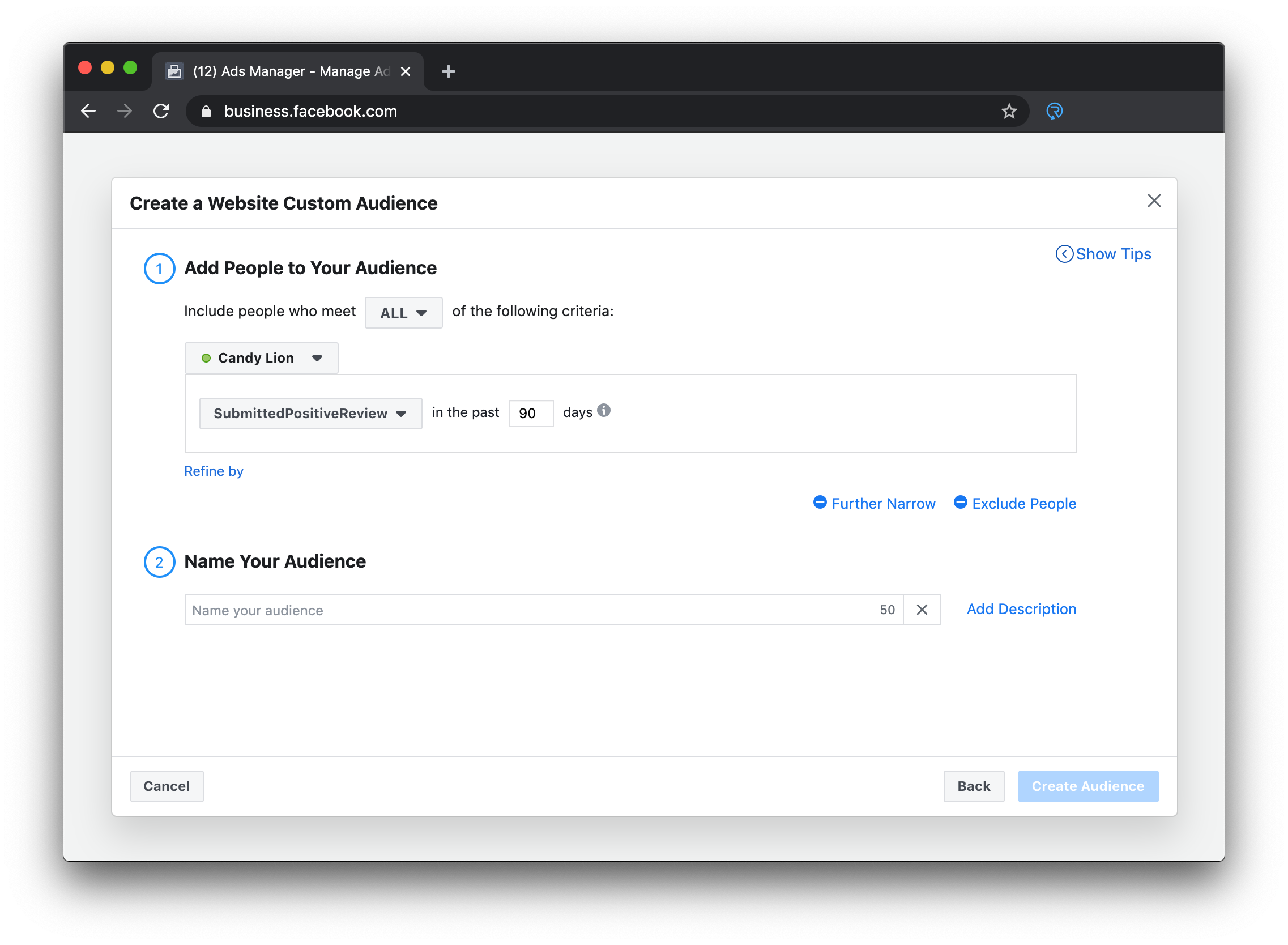 To make this ad even more powerful, you can create a conversation flow using Recart. In the flow, you can offer them to join your email or sms list.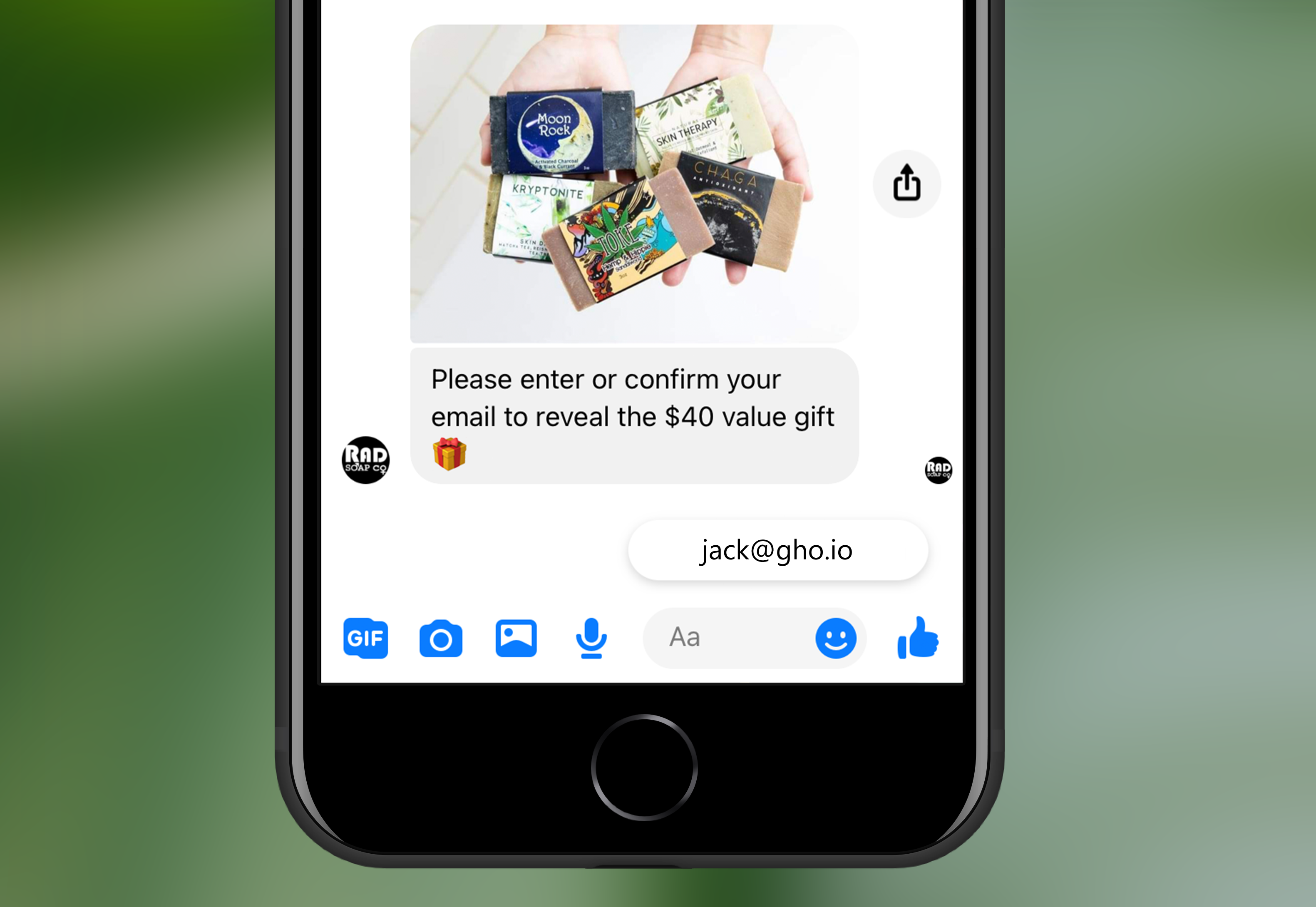 Email and SMS subscriptions are extremely ergonomic within Facebook Messenger: When asked to subscribe, recipients will see a quick reply with their email address or phone number that they can simply tap to submit. These contact details are saved in your Recart account and optionally synced to your favourite email or sms app, along with a few personal details, like name, gender, language preference and timezone.
With this approach, your Facebook ad is also nurturing customers and growing your email and SMS lists, at no extra cost.
For consumable products, schedule your check-in messages based on the shelf life of your product. This way, customers can restock with ease and convenience, which is exactly what you want in the ecommerce business.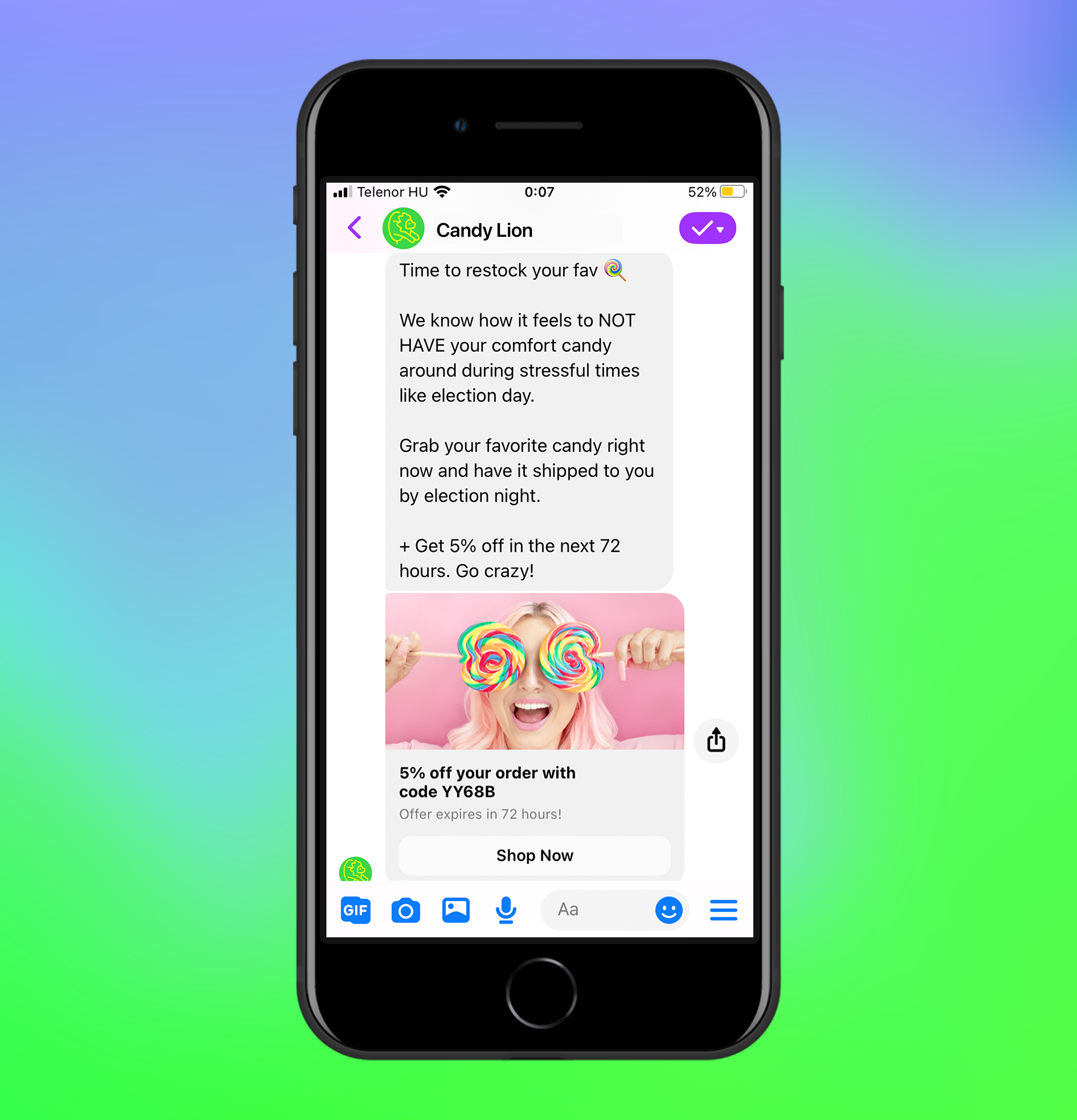 If a subscriber cancels or a regular stops ordering, get their attention with a win-back campaign. A simple message can go a long way, but with an automated conversation flow, you can show empathy, gain valuable feedback and mitigate the most common issues all at once.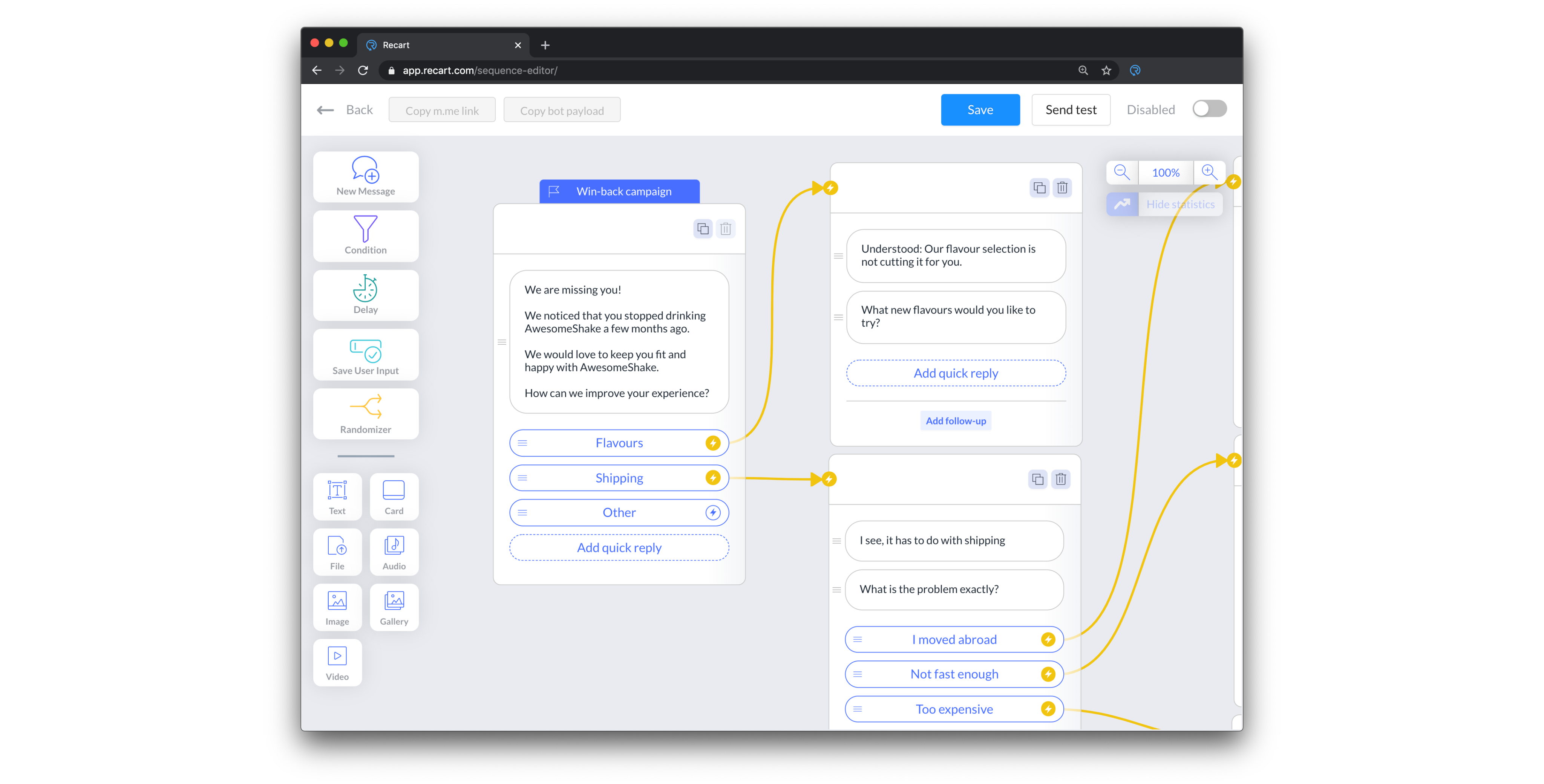 Of course, you can throw in a discount code, too.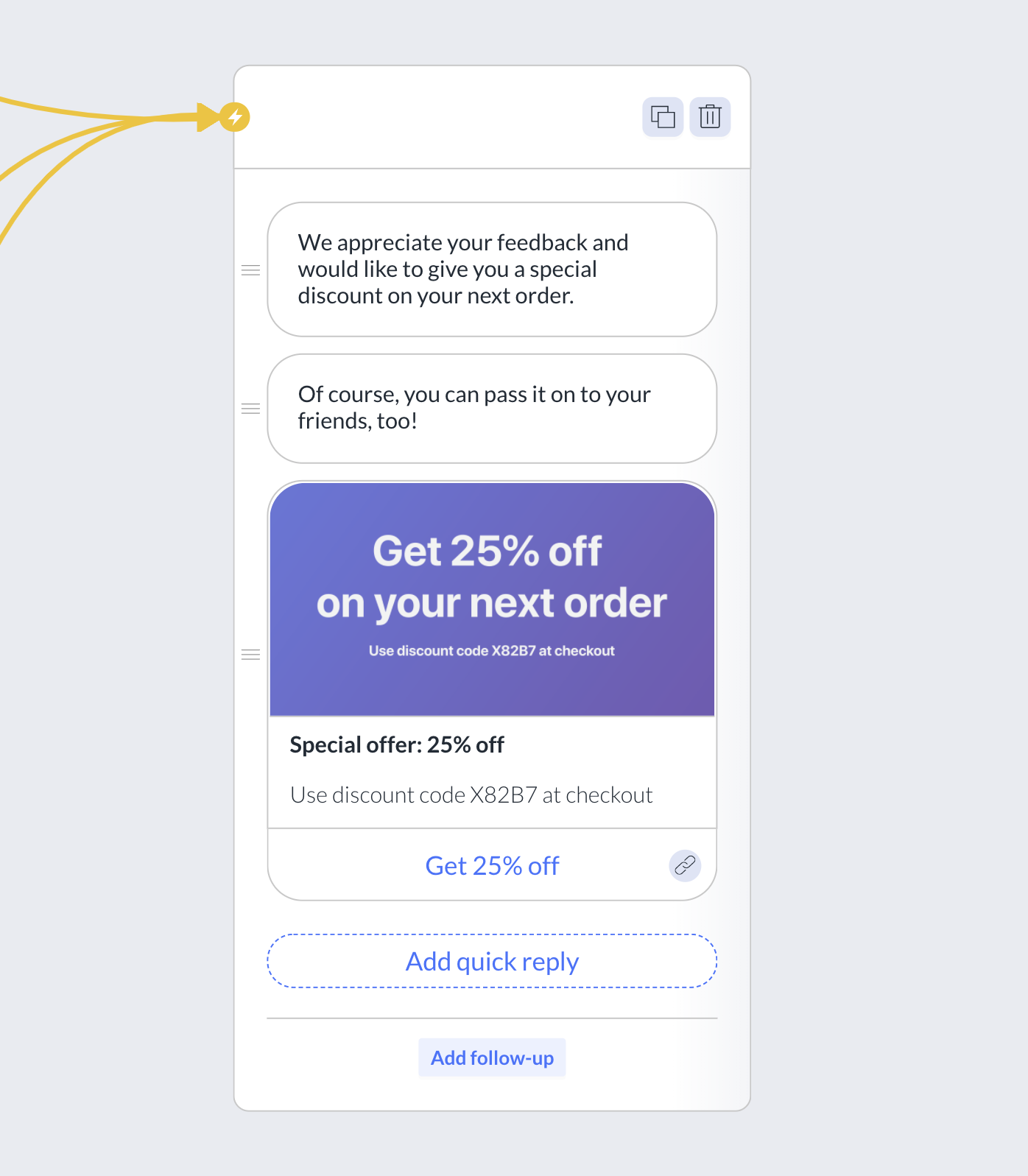 Alternatively, you can use the same criteria to exclude people from a custom audience, making it possible to run a special promotion campaign targeted at new potential customers only, skipping existing customers.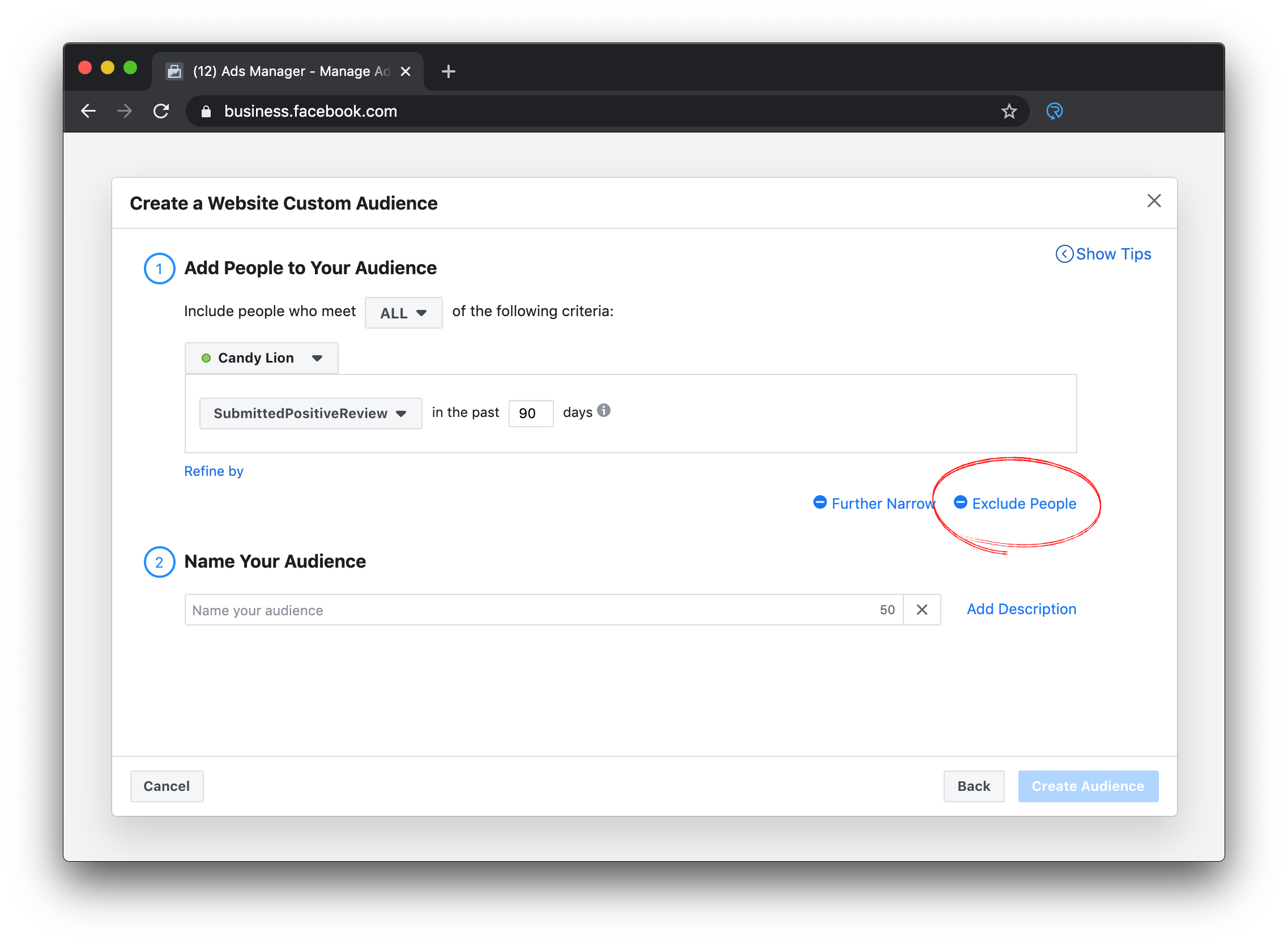 Want To Boost Your Sales?
Check out these 9 Sponsored Messages to cut through the noise & drive insane sales. Less than a 10-minute read!