The change
Not long ago Facebook announced their revoke of the pre-checked state of the Checkbox Plugin. Here is what they said:
"Following the default state of the checkbox plugin being unchecked, as of April 9, 2019, we will no longer allow a pre-checked state. We recommend updating your plugin as soon as possible."
What does it mean?
It means that it is no longer possible to have the Add to Cart Widget pre-checked: from now on, it can only be checked by the visitor of your online store.
(Please note that neither Recart, nor any similar company can provide a pre-check anymore.)
A change for the better
Though getting subscribers through a pre-check might seem like a fast solution but it, in fact, can bring negative consequences to a business as it can create a lack of trust from those customers who were not aware they got subscribed.
We've been closely working with Facebook for a long time now and being an official Facebook Marketing Partner, we strongly support their decision. We worked together with them to come up with the best solution for the pre-checked widget problem.
While it is undeniably a big change, the checkbox plugin pre-check being taken away is, in fact, a change for the better and served as grounds for us developing even more effective subscription tools which are much more efficient than the pre-checked Add to Cart widget and have a 5-9% visitor-to-subscriber conversion rate.
The pre-checked box is gone – here are the alternatives
We've made sure that as of today, there are several, much more powerful alternatives to the pre-checked widget so that the change is as seamless for you as possible – the new tools we came up with are called Conversation Starters and come in all forms and shapes.
Sticky Discount Box
Being an incentive-based solution, Sticky Discount Box is one of the most powerful ways to get people to subscribe to your Messenger list while offering something in return simultaneously.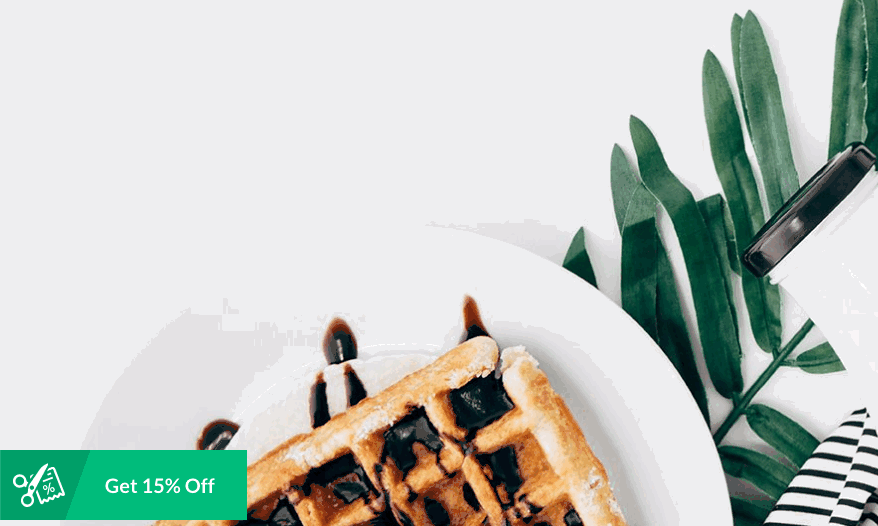 Carefully placed in the bottom left corner, (we actually checked, it is the best placement for a discount box like this) it expands after being clicked on. Once the visitor opens it, they need to check the 'Send to Messenger' box and hit 'Subscribe'. The visitor gets a coupon code, and you get a subscriber. It is a two-click subscription option with conversion rates much higher than email ones. On top of that, using our new Smart Display function, you can choose only to show the Sticky Discount Box when the visitor is logged in to their Facebook account.
Note: you can edit the promotion text in the box in your Recart Messenger Dashboard and the discount code itself can be created in your Shopify Admin.
Improved Customer Chat
Customer chat allows you to provide an easy way to start a Messenger conversation right on your storefront and it's a classic. Now we gave it a new twist.

The new, improved customer chat comes with topic hints. First of all, they draw more attention to the chat icon itself. And secondly, the topic hints are helpful for the visitors as they're designed to anticipate their questions.
Note: The topic hints are editable, therefore we encourage you to make them as specific to your own store as possible. And if you need some help with that – just let us know!
Order Page Subscription
A tool designed specifically for the last steps of the user journey to capture those visitors who still have not subscribed at the earlier stages of their customer journey.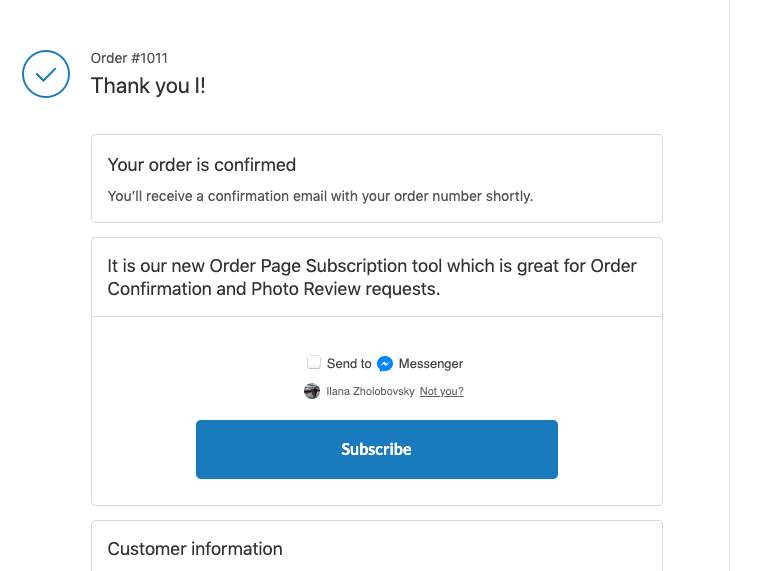 The customers are offered order status update that lands in their Messenger inbox in return for a subscription.
Conclusion
These subscription tools have been tested and have proven to be a much better way to get subscribers compared to a pre-checked Add to Cart widget. Being long-term oriented, these tools will contribute to you building a better merchant-customer relationship.
P.S. Curious to read more about the best ways of getting subscribers? Then check out this piece.