We have an exciting announcement today: We start the Recart Affiliate Program that will let you earn even more with us. Sign up today and you will get 20% of all payments made by any customer who signed up using your link. Sounds good? It gets even better!
Recurring revenue for your business
Our goal at Recart is to build sustainable businesses. Our pricing makes it clear: the more money we make for our users, to more money we make. So everyone is happy. This is the approach we take with the Recart Affiliate Program as well.
Any new user who signs up using your affiliate link will make you money each month. As their extra sales increase, your recurring commissions increase as well.
You will continue to receive a 20% commission on their payments as long as they are using Recart. For an average store, that's about $20 per month, $240 per year. That's not bad at all. Outstanding stores, however, will make you even more, about $60 each month.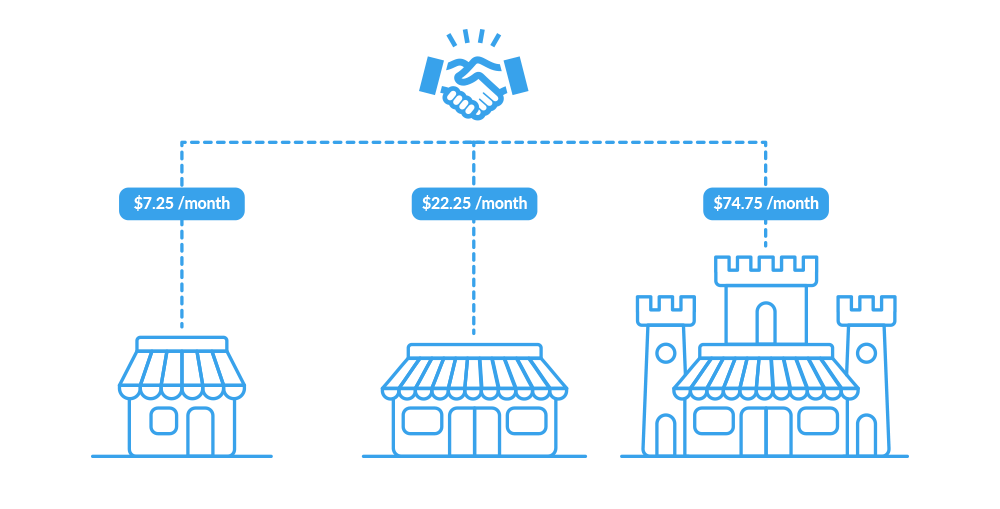 Get started in 60 seconds
To start earning recurring commission forever, all you need to do this enter your email in the form below.
It's that easy. Now you have a personal referral link. Share it with your friends, family, clients, and readers. Or anyone else that you want to make more money for themselves. And for you.
How does the Recart Affiliate Program work exactly?
When someone visits your link, we save your affiliate code in the browser. When they sign up, we will recognise the code in their browser, and we will register them as your affiliated users.
What's the catch?
Well, there is none. When our CEO, Soma told me the specifics of this program, I got very excited. But I was also trying to see what the catch would be for our affiliate partners. It all seemed too simple!
Well, it is that simple. You recommend Recart to someone, they sign up, they make more money, we make some money, and now you will also make quite some money.
There is one thing to note: currently, only Shopify stores will be registered as affiliate stores. We will soon extend the program for WooCommerce stores as well.
We expect that many of you will take advantage of this promising opportunity, and we are happy to answer all of your questions. Our whole team is excited to hear your opinion on the Recart Affiliate Program, so please get in touch!