Yes, yes, I said it. You will never delete Recart. And I am more than eager to explain why!
First of all, let me tell you something. There are some things in life that I approach with a degree of uncertainty.
Like most human beings, I'm never fully trusting in the accuracy of weather forecasting.
I'm also uncertain where my next travels will take me, and about what I'll learn on the way.
Heck, I'm not always sure what I'll eat for breakfast when I wake up in the morning…
But there are a few things that I'm 100% confident of. One of them is this:
Now that you've installed – or you're about to install – Recart, the best cart abandonment app in the world, I guarantee you'll never ever delete it.
A bold statement. You might even think it's a bit presumptuous of me…
But by the end of this article, you'll understand exactly why I hold this belief.
Here lies the crux of the matter:
1) You currently lose a ton of money on cart abandonment
Any idea how much you currently lose on cart abandonment?
Do you have a ballpark figure of the number of people who put something into a cart on your site, only to abandon their purchase?
Not quite sure?
We'll get to figures in just a second (spoiler alert: they're pretty scary).
But first I want to assure you that you're not alone in not-knowing. Most online business' simply aren't aware how big of a deal cart abandonment is, and the impact it can have on their revenue.
But I don't blame you for it – I blame your ecommerce software.
Even the biggest platforms (Shopify, WooCommerce and the like) don't give you all the information you need, not to mention the tools to fix the problem. They give an incomplete picture, never actually showing your exact lost revenue due to cart abandonment.
For example:
Shopify has an "Abandoned Checkouts" menu. Sounds useful, right?
Not necessarily…
As the name suggests, this feature only lists abandoned checkouts – not abandoned carts. There's a big difference.
In short, Shopify shows you how many people went to the end of the checkout then left. But it doesn't show you how much money you actually lost on cart abandonment.
Still wondering about how much money you're losing?
Here's the kicker:
If you're close to the average figures, your current cart abandonment rate is a staggering 80%.
What does that mean?
It means that for every $100 you take as revenue, you lose $400.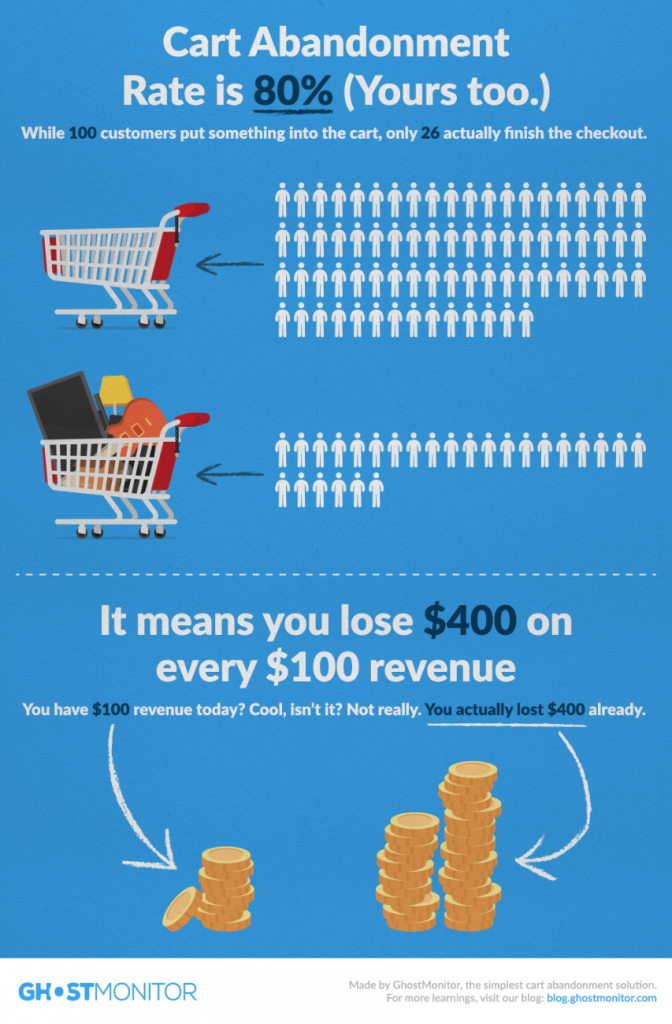 Shocking right? But this is the reality folks!
So, reason number 1 you won't delete Recart:
Because now you know that cart abandonment is a serious issue, and you need an effective tool to recoup from all those lost sales.
2) Do nothing, and you'll lose more and more $$$ every year
So we've established that your current cart abandonment rate is a big deal, and you're losing a ton of money on it.
Sorry to be the bearer of bad news, but the fact is this:
Things are only getting worse.
As an online business, you're up against 2 crafty foes:
The first is the technological boom.
Opening an online business has never been easier. As the entire ecommerce world expands, more and more stores are opening. The competition is stiffening, and your customers have more and more options to shop from.
Secondly, time isn't your buddy either…
As time passes, the new, internet-savvy generation continues to grow. And believe me when I say, they're all clued up on how to compare prices and get the same products elsewhere for less money.
Brand loyalty is out, bargain hunting is in – hence cart abandonment is only getting worse.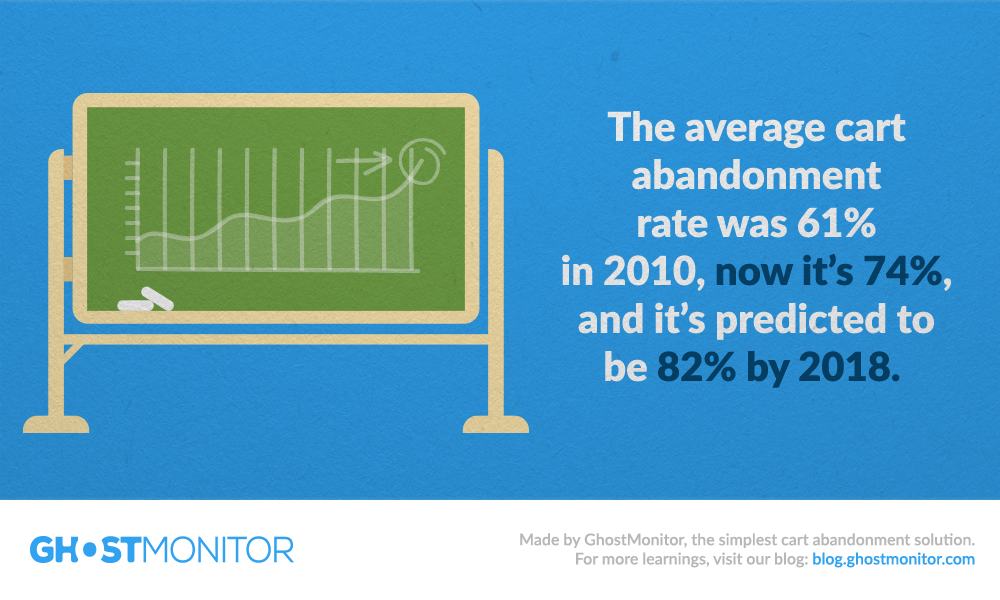 Reason number 2:
You'll stick with Recart because we'll be there to support you as times get tougher and cart abandonment rates continue to rise. We've got your back.
3) Recart shows analytics you've never seen before
You won't delete Recart because without it, you would stumble in the dark.
I can guarantee nobody else will show numbers like these: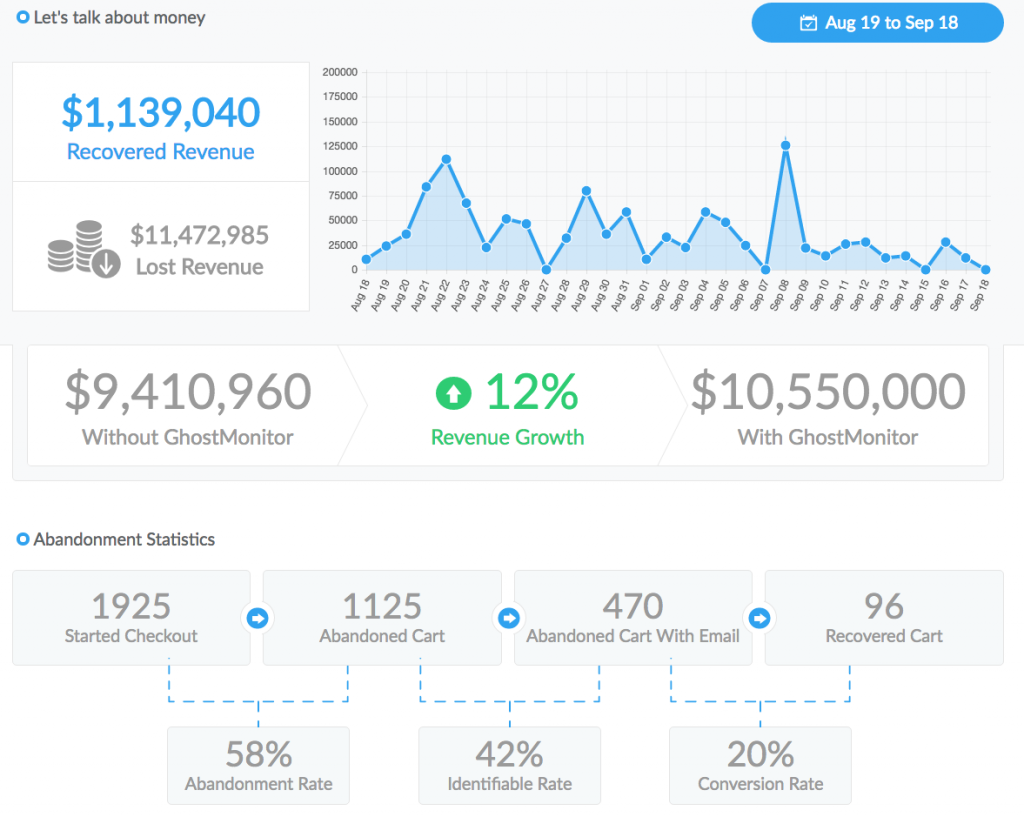 Our app highlights all the key metrics you need to fight cart abandonment.
You'll know your exact abandonment rate, your identifiable rate, your cart recovery conversion rate – literally everything you need to know to regain lost customers and maximize your sales.
Another neat feature:
Recart automatically warns you when one of your numbers is under the average, and then provides actionable tips on how to make improvements.
So reason number 3 you'll stick with us:
We give you data like no one else. And with this data, you can do amazing things.
4) This is the only app for capturing all cart abandoners
Scaling the recovered money from cart abandonment is easy:
The more email you capture – the more email you send – the more money you make. Simple.
But what about the challenge of capturing all cart abandoners' email in the first place?
This used to be an impossible feat.
That was until we rolled out our Add to Cart Popup feature. This thrifty little tool activates when your customers click on the Add to Cart button.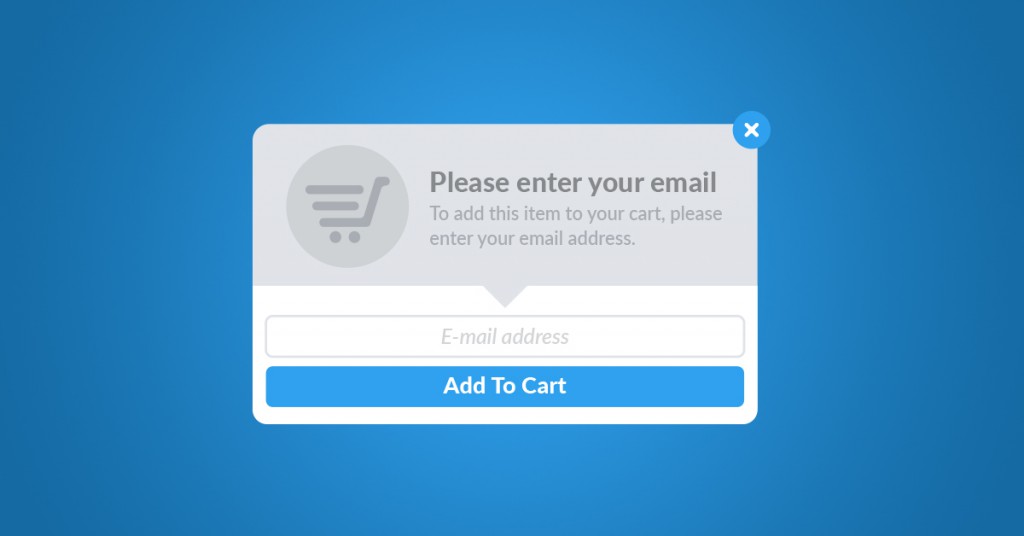 The popup requires the customer to enter their email addresses in order to add a product to their cart – so you've already captured your potential cart abandoners' details, should they decide not to continue.
And with that email, you have the power to regain lost sales.
That's reason number 4 right there.
5) Recart also captures abandoners' emails from your list builder tools
Do you currently build your email list with promotional or exit-intent popups?
If yes, Recart is about to make you a whole load more money…
When you acquire emails with Privy, OptiMonk, Mailchimp, Sumome, Optinmonster, Soundest, Klaviyo, Email Popup Box, Better Coupon Box, Justuno, or literally any email tool you can think of, this is what happens:
Your customers enter their email address on your popup/subscription form.
Recart captures that email address without hurting the original process, and it pairs the email address to the cookie.
If that user abandons a cart ever, we know his/her email so the cart recovery campaign will be fired.
Pretty neat right?
Reason number 5, in the bank.
6) Recart is affordable and it will be always affordable
We believe it's important to provide a high-quality service with affordable pricing. It's a huge part of our mission.
Everyone from small startups to huge enterprises deserves the opportunity to reach more people and maximize their sales.
That's why Recart's paid plan starts at $29/month.
I know it's crazy, right?
And with our customers averaging an 11% boost in revenue using our software, it means your monthly costs are completely covered in just over $90 worth of sales. For most online businesses, that's a drop in the ocean.
What's more, the paid plan contains unlimited recovered revenue, unlimited email sending, and all the awesome features mentioned above (and below).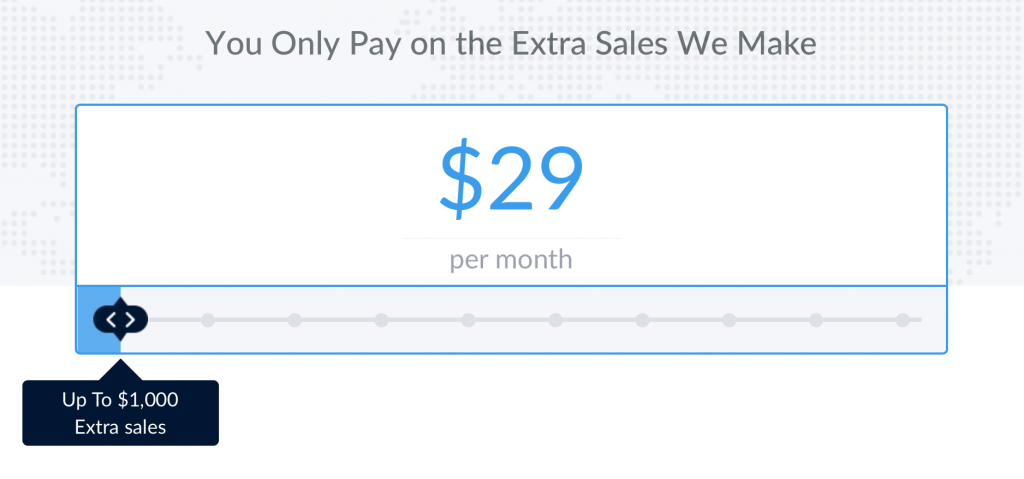 Crazy value for your money.
I don't I think it needs any further explanation.
To sum it all up… "Delete Recart? Never!"
And you will never delete Recart, because of these:
Cart abandonment is your biggest foe. At a rate of 74%, you currently lose $284 after every $100 actual revenue. That's a lot of cash missed out on.
Even worse news. Cart abandonment is rising – it's predicted to be 82% by 2018. We'll be here to support you.
Your ecommerce platform is limited. It won't provide you with your cart abandonment rate, a key figure that you need in order to improve your sales process.
You need your cart abandoners email address – if you really want to recoup from the lost sales. Your ecommerce platform won't do this for you either.
You need to see your site's pain points. You can't improve upon something you can't see. We give you all the stats you need and advice on how to make them look nicer.
Recart is the only tool for capturing all your cart abandoners. We help you make the most out of your email captures.
It's affordable. And it will be forever. That's a promise.