For ecommerce business owners, there is always something to improve: lead generation, conversion rate, customer satisfaction, and so on. Add to that list cart abandonment, a serious but often overlooked issue for online stores.
Luckily, cart abandonment can be fixed relatively easily with Recart: In fact, Recart became known for solving cart abandonment problems for over a 110,000 businesses.

By installing Recart, you can take advantage of our advanced tracking technology, messages with around 90% open rate, and recover up to 85% of abandoned checkouts and carts on your store.
Best of all, you can try Recart risk-free for 28 days.
Why cart abandonment is a big deal
If you take a look at the numbers of your business, you will probably find that cart abandonment has the biggest impact on your sales. Ecommerce stores, on average, lose about 75-80% of their sales due to customers abandoning their cart because they were distracted, didn't have time to finish placing the order or because they had doubts about the product.
With Recart Conversation Flows, you can resolve all of the above problems with automated Facebook Messenger conversations.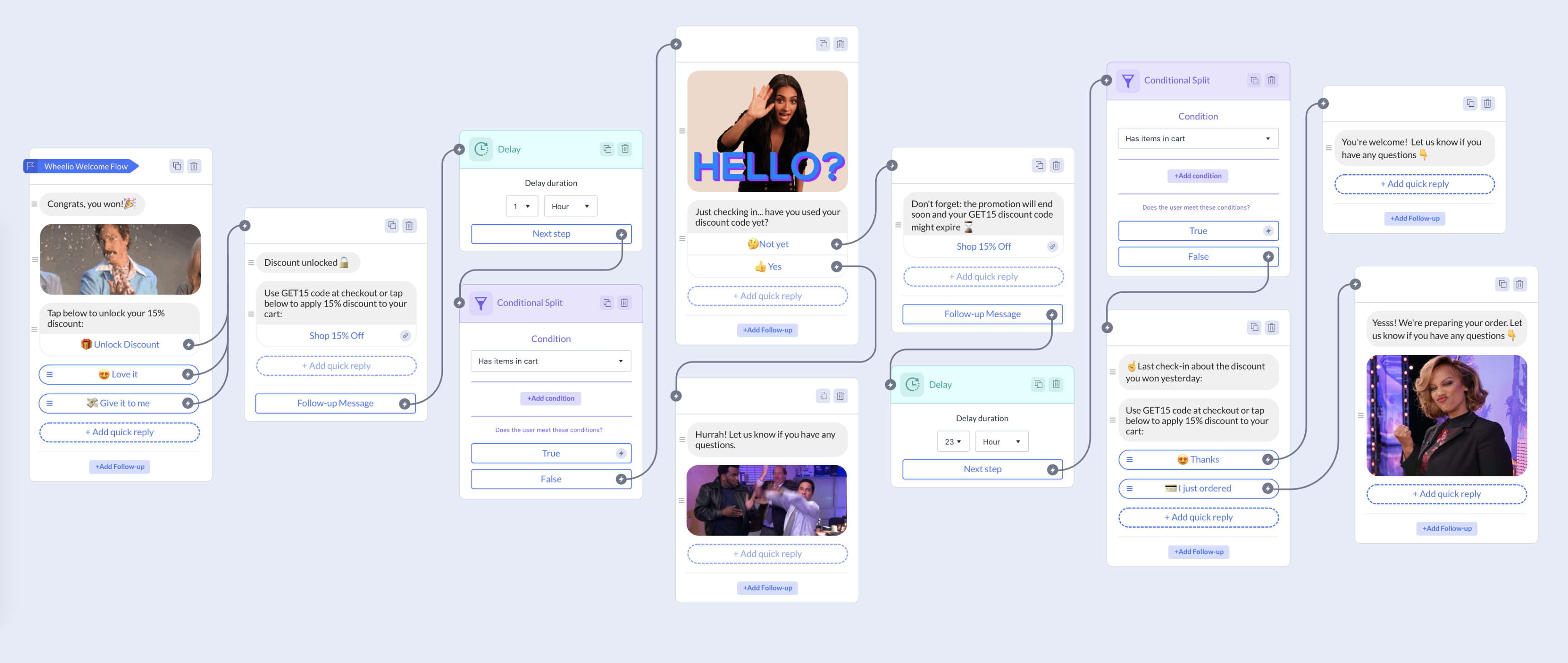 The idea is simple: When a customer places something in their cart, Recart will periodically check if the order has been placed or if the customer is still looking at your store.
If Recart detects that a potential customer left some items in their cart and closed your store in their browser for several minutes, the automated follow-up messages will be sent according to your configuration.
You can select how many follow-ups you would like to send and you can also customize the content of the messages to make sure it matches your brand voice.
You can also set up interactive conversations where a customer can learn more about your products and your business in an engaging and fun way, right inside Facebook Messenger. This is a highly effective method for removing doubts and encourage customers to place their order with confidence.
Recart Conversation Flows will always be sent personalized to each costumer, taking into account their specific activity on your store, including whether or not they are currently visiting your store, when their last visit took place and what items they currently have in their cart.
Additionally, you can set up Browse Abandonment and Discount Abandonment Conversation Flows to further improve your online conversion rate.
How to maximize the abandoned cart recovery rate
To get the most out of Recart for abandoned cart recovery, you need to set up at least one subscription tool for your online store. You can choose from several options available on the Recart Dashboard, but for most stores, setting up the Welcome Popup is highly recommended.
Using Recart subscription tools (also known as Conversation Starters), you can effortlessly grow your Facebook Messenger, email and SMS lists.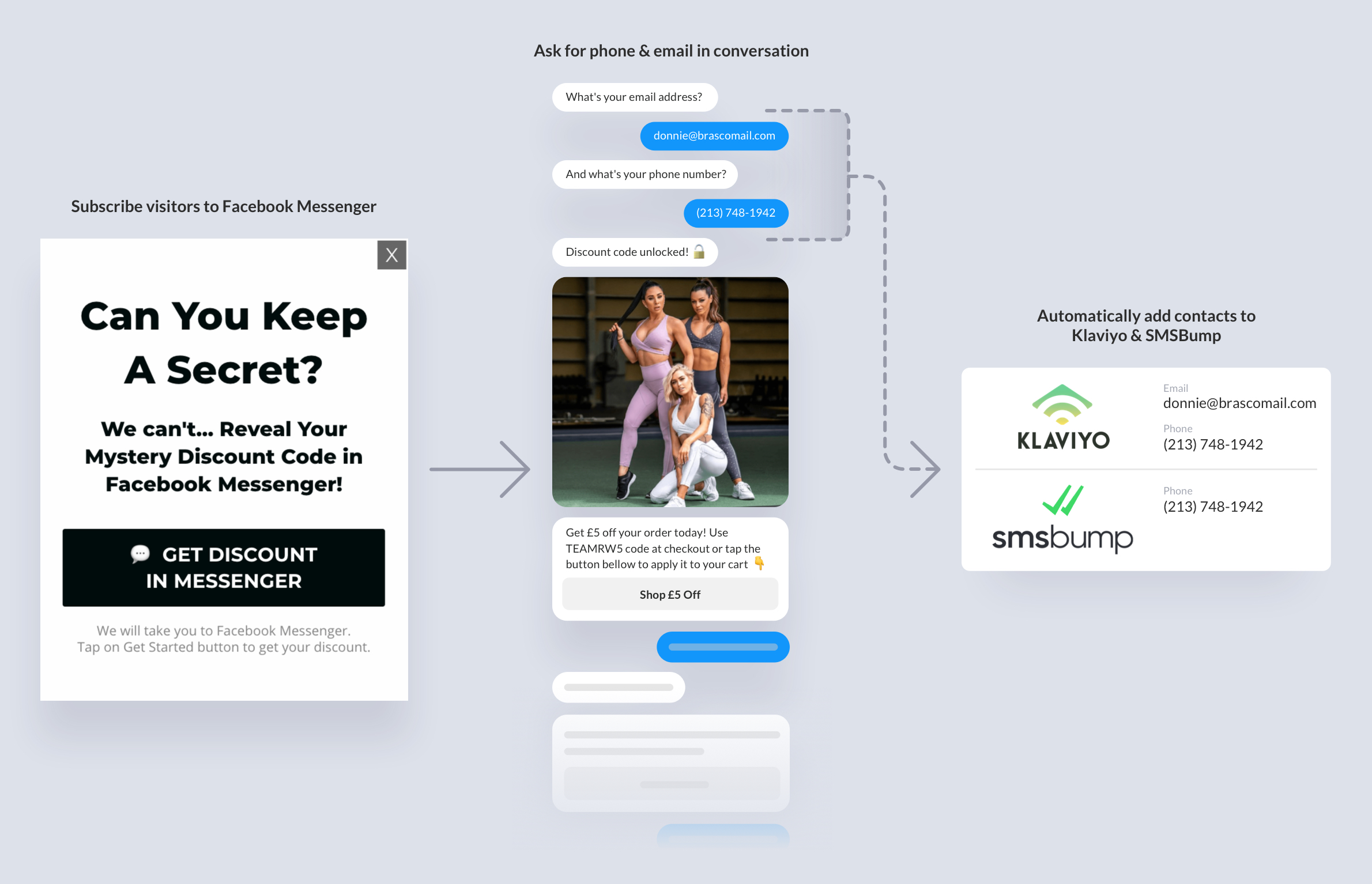 This will allow you to enhance all your email and SMS retargeting campaigns, in addition to sending highly engaging, effective follow-ups on Facebook Messenger.
Get Started for Free
If you are an online business looking to make more sales and lose less revenue, Recart is the tool for you. You can sign up for a free 28-day trial and try Recart with no risks or upfront costs.
If you are looking for a more hands-off approach for maximizing your online conversion rate with Recart, please contact our Customer Success team. You can contact them at support@recart.com or via our in-app chat. They will be more than happy to help you in setting up highly effective funnels for your ecommerce business.