Before we start with the scary cart abandonment, let's look on the bright side.
You've made it. Traffic is flowing to your site, your online store is booming, and your customers love your products. Now it's time to just sit back and watch as the money continues to pour in, right?
Wrong. Why?
Because like it or not, there's a thief in your ranks.
A thief that's stealing revenue and stunting your business growth. And that's preventing you from reaching more people and from fulfilling your mission.
That thief goes by the name of "cart abandonment." It's abducting people from the checkout process, and significantly hampering your sales.
You may think that you're clean, and that cart abandonment is a problem that only other businesses face.
But the truth is this:
Whether you're an enterprise or startup, selling digital services or physical products, cart abandonment costs you a ton of money.
And if you sit around and do nothing, it's only getting worse.
---
Note: This article focuses primarily on Facebook Messenger; while still relevant, the fastest-growing DTC brands have also adopted SMS marketing (text messages) for their businesses. Discover how to pick the best SMS ecommerce platform or — if you already have one — then jump over to our guide on 10 text-marketing best practices.
---
Cart abandonment what?
You've no doubt come across the idea of cart abandonment. Maybe you've done a little reading about it elsewhere on the web.
But believe me when I say:
Many of the articles you've read don't give the full picture…
For example, you might have heard that 68% of potential customers end up abandoning their cart. Whilst this figure may have been true 2-3 years ago, things have changed…
The astonishing fact is this:
Cart abandonment is on the rise, reaching a staggering 79% this year.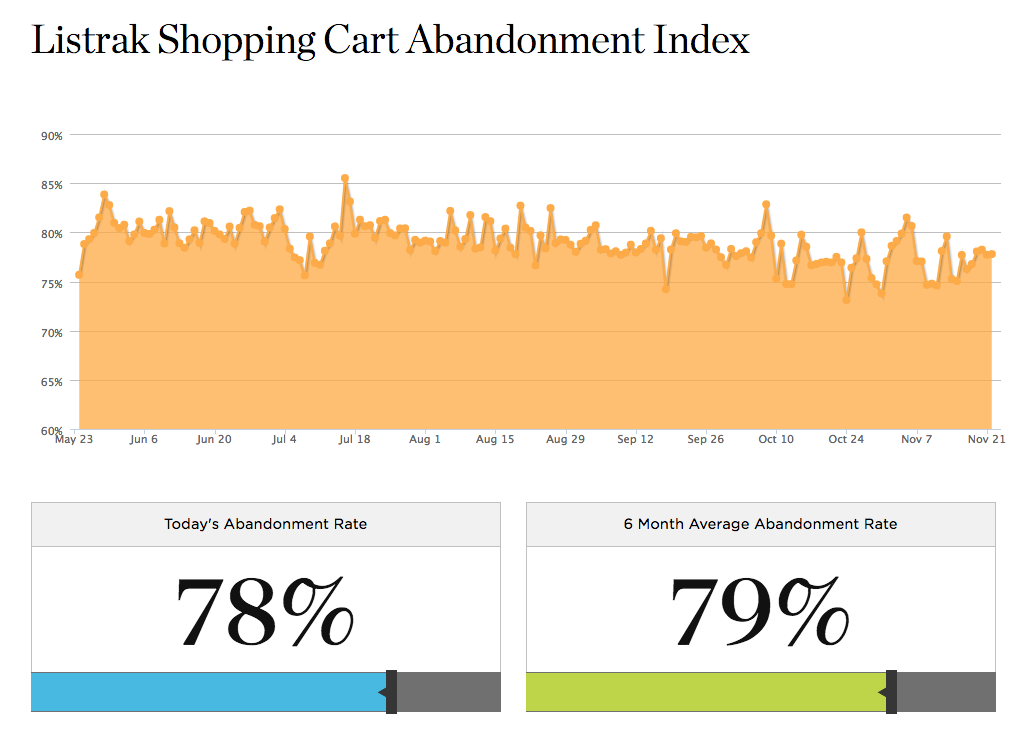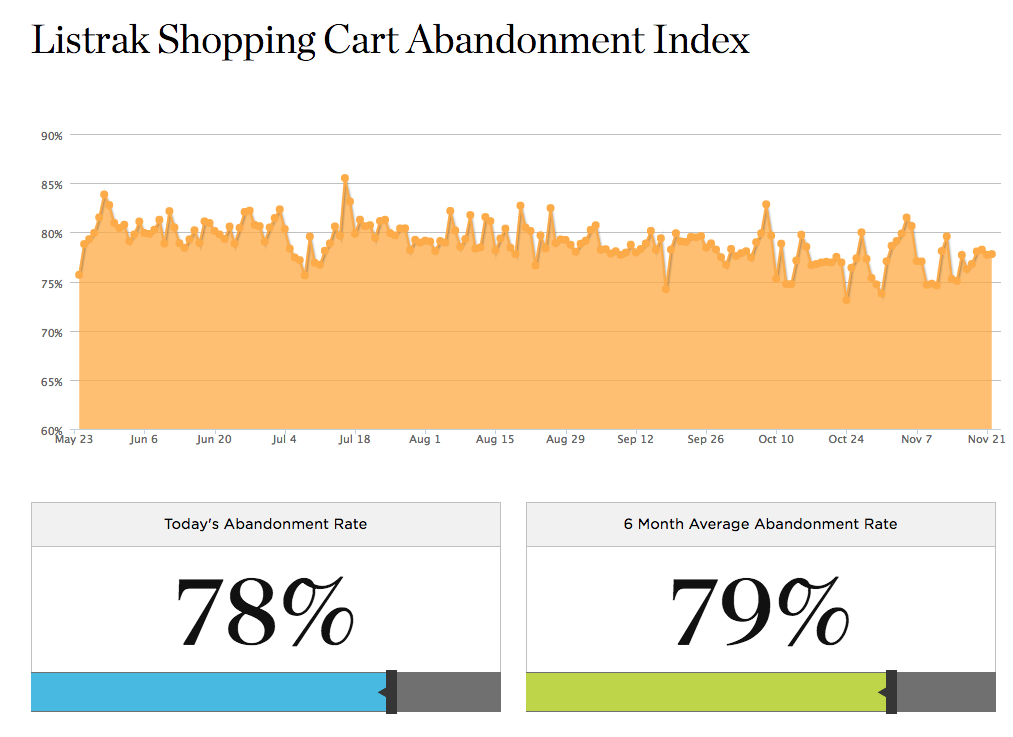 Feeling like you've been kept in the dark?
Well, that's about to change…
Over the past few years, I've analyzed more than 100,000,000 abandoned carts. I've seen it all.
So today I'm going to provide you with the cold, hard facts about cart abandonment. Nine of them, actually. And these are the kind you won't find elsewhere.
Warning:
This article isn't for the faint-hearted. These facts will hurt, deep down at your core. They'll make you feel like you've been robbed by a close friend.
But they will make you do something about your lost sales, and save your business from the troublesome cart abandonment thief.
Let's get started.
1) Cart abandonment is going to happen
As I mentioned above, cart abandonment won't evade your shop. No one is immune.
Cart abandonment is a fact of life – just like death, taxes, and change.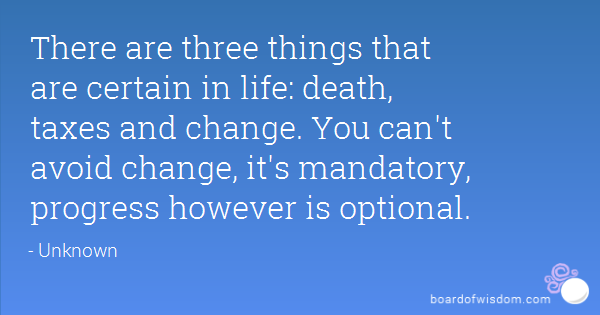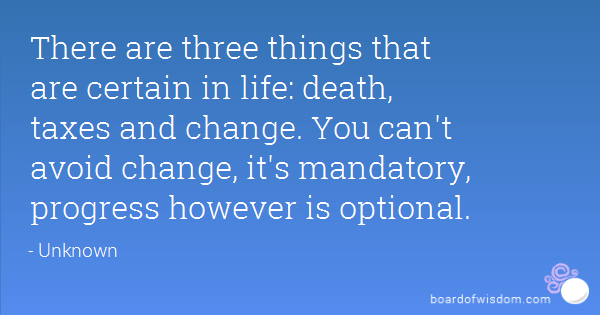 If you don't believe it, calculate how much money you lose due to cart abandonment.
You'll no doubt be surprised.
I own several shops and I tried everything to make them better. Sketching new designs and new UIs over long nights? Done it. Tweaking the site and the offers hundreds of times? Oh, yes. But believe me – I couldn't fully get rid of cart abandonment.
Even if you're giving away your stuff for free, cart abandonment will happen.
Step number one is to accept it:
Cart abandonment is part of ecommerce. Always has been, and always will be.
But that doesn't mean you can't mitigate the effects.
2) You lose $400 on every $100 of revenue
Four hundred dollars.  
I've heard retailers say:
"No, that's not lost money! That's only potentially recoverable revenue."
In fact, I just recently had a conversation about it in a Facebook group. I was shocked that most of the marketers don't see it this way, but it's the truth:
It really is lost revenue.
Just imagine:
A visitor stops by your site.
They put something in their cart: it's a sign of willingness to buy.
They leave their cart without paying.
They've shown you their willingness to purchase from you by adding to the cart, so they are all potential customers, hot leads, almost buyers.
That's the key phrase:
They're almost buyers.
When you look at it like that, I'd definitely say it's lost revenue.
The big guns agree:
Business Insider, Neil Patel, Crazyegg, Shopify, they all say it's lost revenue.
And if you're serious about growing your business, you should believe the same.
Why?
It's all about perspective.
If you think it's just potential revenue, you will probably do nothing about it. You never had it in the first place, so why go to the trouble of chasing after it?
But if you believe it's lost revenue and it hurts your bottom line badly every single day (which is actually true), you will take action.
And believe me, those actions will earn you a lot of money.
Where does the $400 come from?
Assuming you're close to the average, your shop has a 74% cart abandonment rate.
This 80% makes your actual revenue 20%. So I use this formula:
Revenue / (100 – Abandonment Rate)  x Cart Abandonment Rate
In the $100 example:
100 / 20 x 80 = $400
Check out a real-world formula with my 74% cart abandonment rate on the whiteboard below: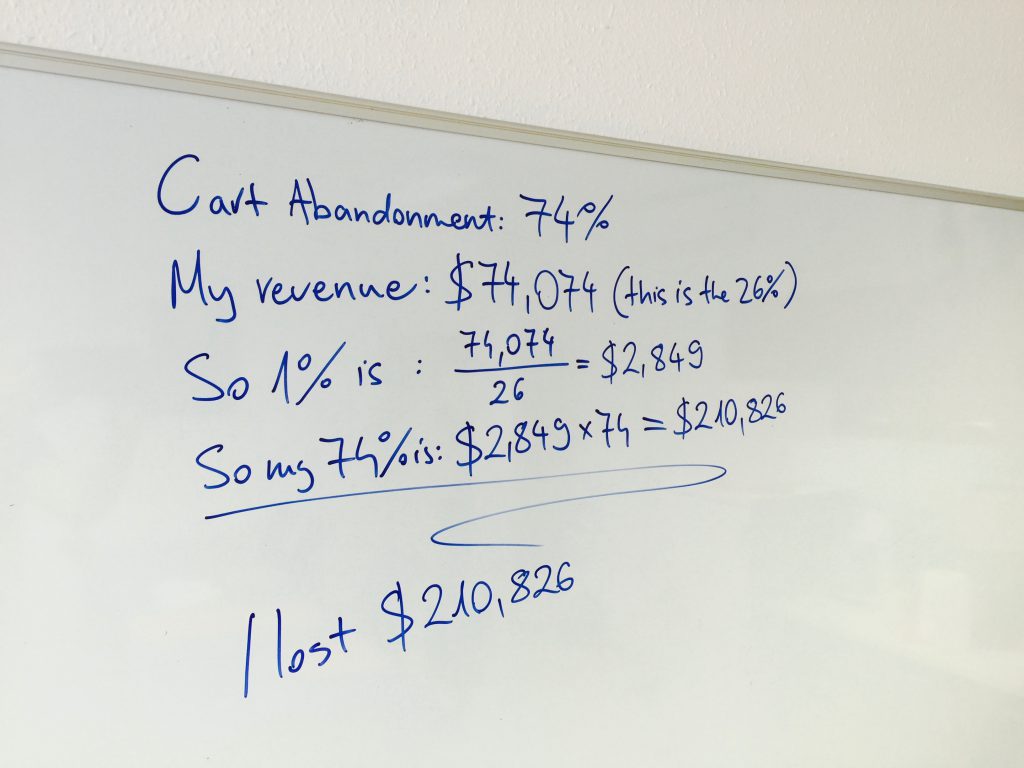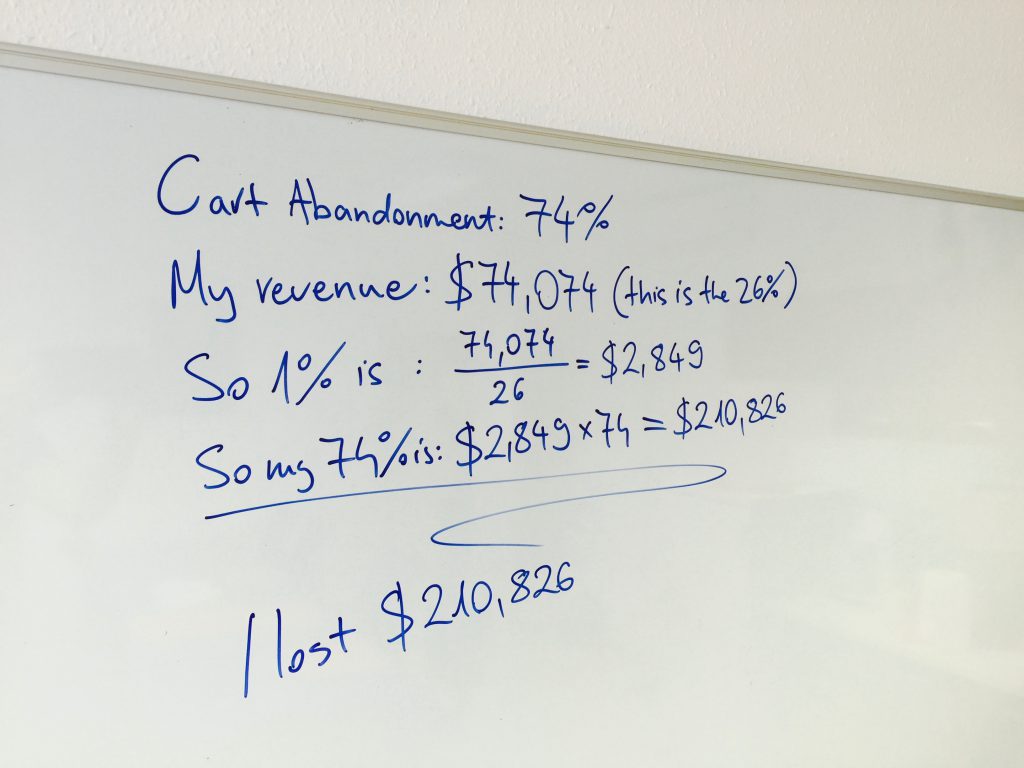 Even if your shop is an industry superstar, you lose at least $200 on every $100 of revenue.
That's pretty significant…
But here's the good news:
You can reduce cart abandonment.
Keep reading and I'll show you how…
3) Cart abandonment is on the rise (and it's unstoppable)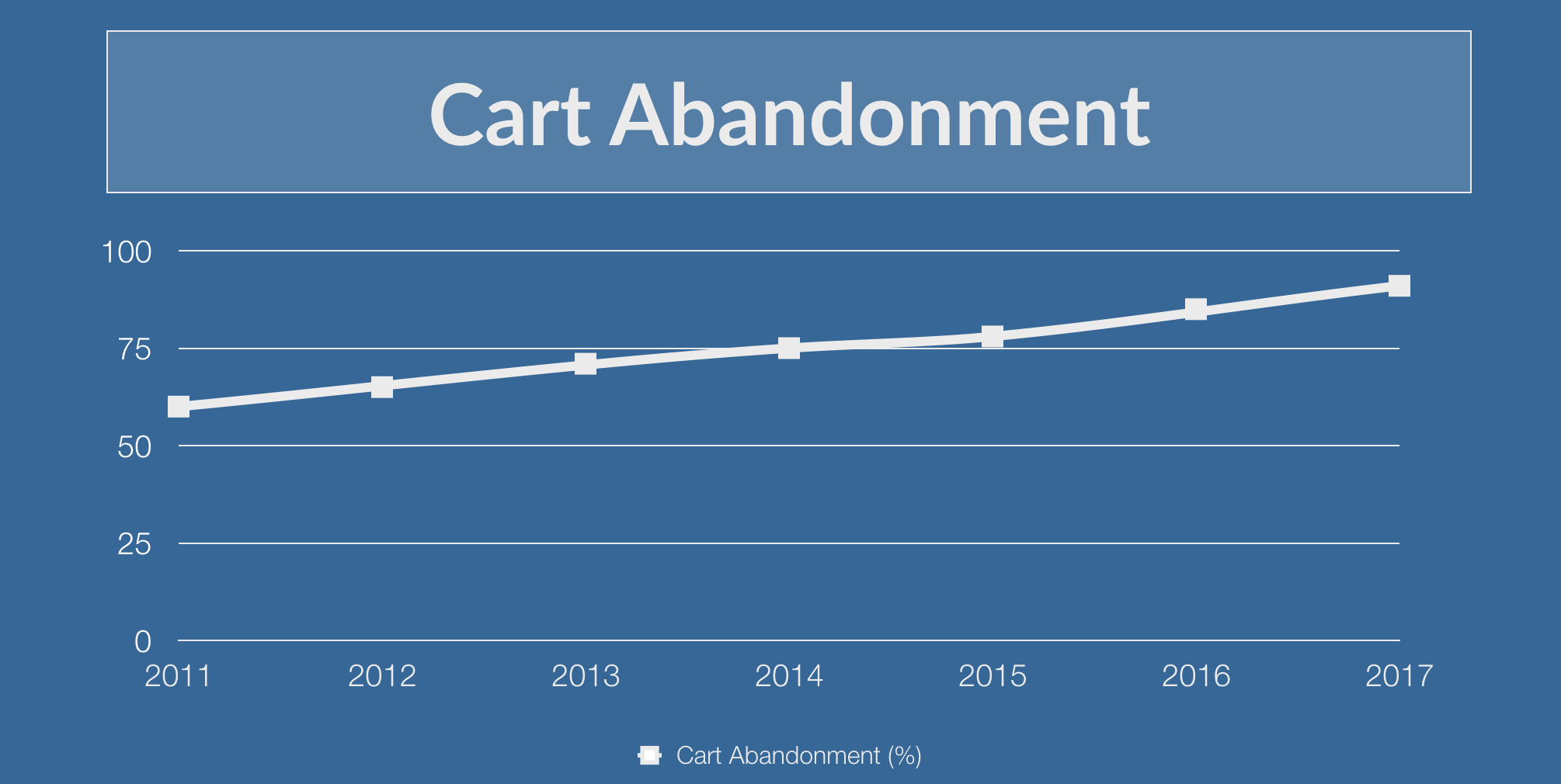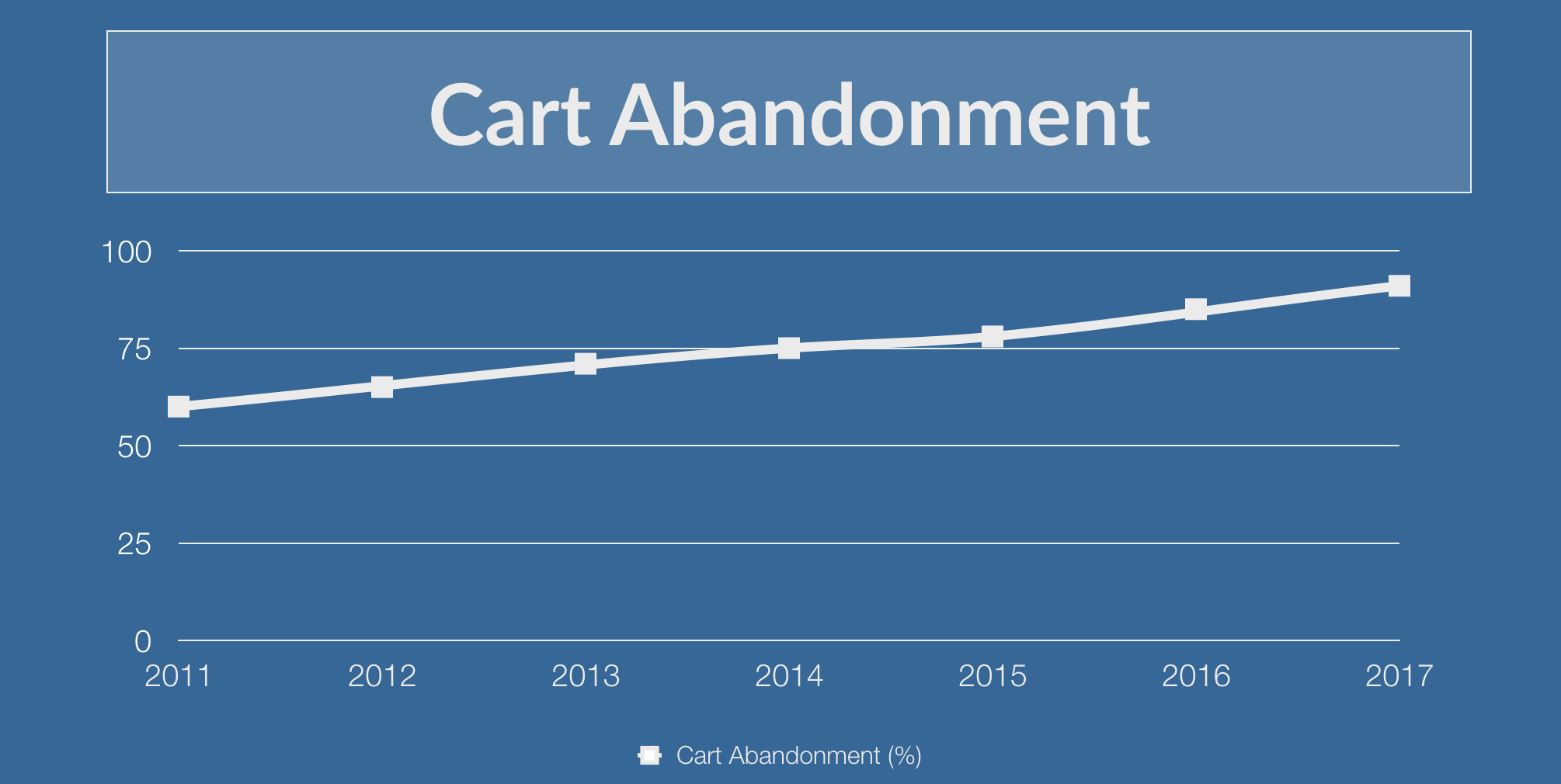 Here's my prediction after taking a look at data from Formisimo:
2014: 68%
2015: 71%
2016: 75%
2017: 81%
2018: ?
Cart abandonment is rising. That's for sure.
But why?
Here are my thoughts:
i) Shoppers are getting savvier
As time passes, more and more people are getting used to buying online. It's their go-to, and they know all the tricks.
They're looking for exit popups and sometimes cart abandonment emails. And they learn to wait for sales, and they know how to search and find the same product online.
A relevant anecdote:
Last year I saw a group of girls trying on clothes in GAP. They tried the clothes and decided to buy the good fits. Not from GAP –  but on Amazon!
They scanned the bar codes of the clothes, and ordered straight from Amazon in 2 seconds.
The younger generation, in particular, is savvier and savvier by the day, meaning you need to stay on top of the trends and always find a solution for every abandonment situation.
ii) They know how to compare prices
It's not just the younger generation you need to look out for.
Even my mother-in-law found out how to compare the prices online. I couldn't imagine this 3 years ago. (I'll admit, I'm still a little surprised today).
How many of your visitors do you think do the same?
iii) The competition is rising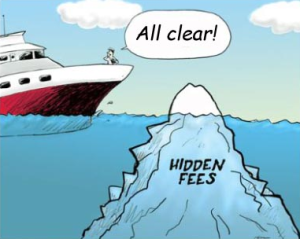 There are more than 820,000 merchants now using the Shopify platform for their stores. That's a huge number.
Businesses need to stay competitive, and showing prices as being lower than the average is a way to do that. Hence, lots of hidden costs and hidden costs generate the most cart abandonment.
Here's my favorite point from Business Insider:
"Shopping cart abandonment is increasing, and it will continue to do so as more consumers shift to online and mobile shopping. In 2013, as many as 74% of online shopping carts were abandoned by shoppers, according to data shared with BI Intelligence by e-commerce data company, Barilliance. That abandonment rate is up from 72% in 2012, and 69% in 2011."
The simple fact is that the average cart abandonment rate is going to go up even more in the next few years.
You must take action before it's too late.
Want to dig a little deeper?
CrazyEgg released one of the best cart abandonment guides, you definitely should check out.
4) We lost $4,000,000,000,000 due to cart abandonment in 2015
How many zeros are there?
Yep, you counted right – it's 1012.
4 trillion dollars.
Business Insider published this frightening report last year.
4 trillion dollars is a lot of money: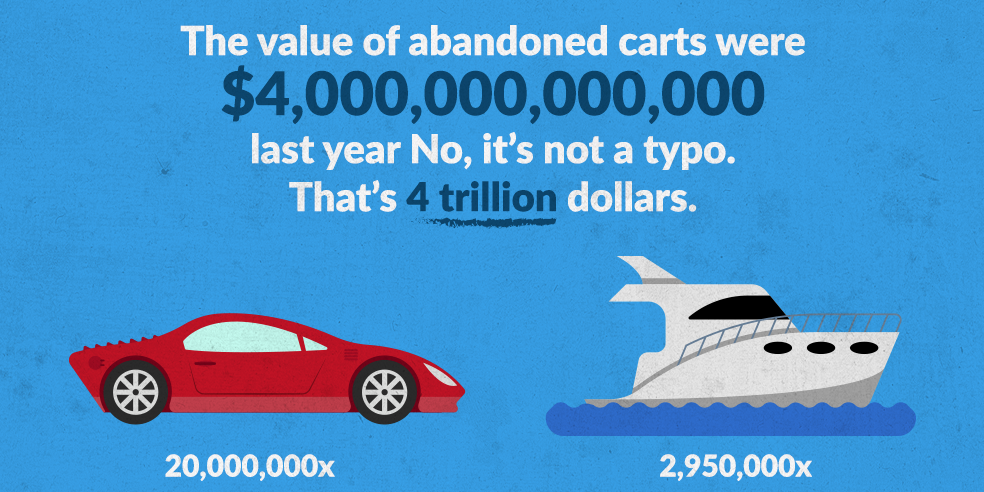 The whole e-commerce market was $1.6 trillion last year.
Lemonstand says this is just the beginning since the total Worldwide Retail Spending was $24 trillion in 2015.
(Even though Lemonstand has been shut down, there are plenty other options you can go with. Here's a thorough overview of alternatives with tons of insights.)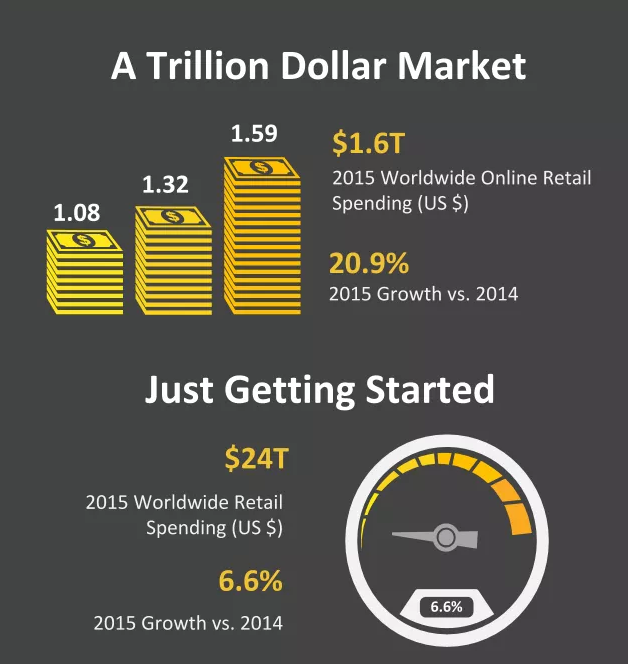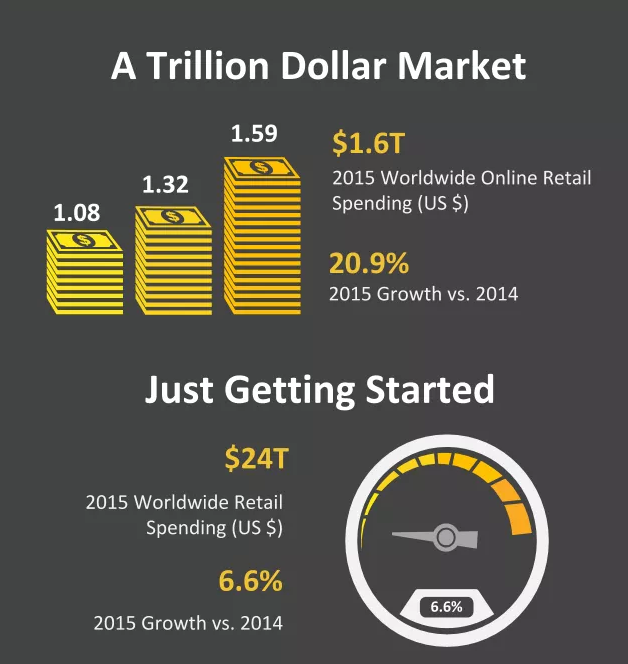 But not everyone wins in this competition…
There are 12 million online stores worldwide, but only 650,000 make more than $1,000 a year.
That's only 5.4%.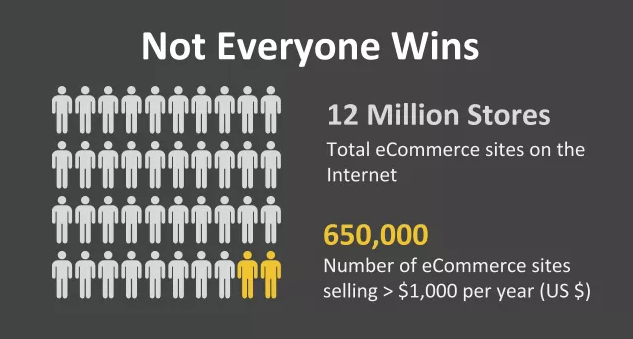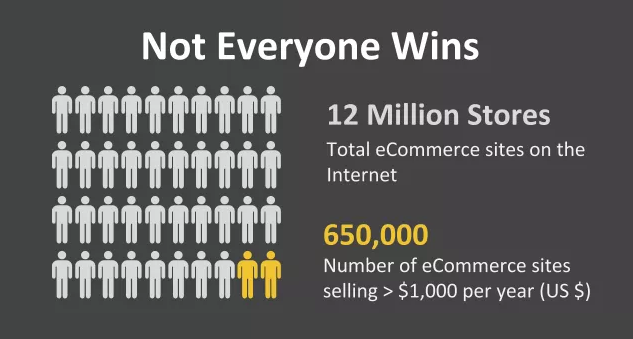 Okay, that was the bad news.
The good news is, that 63% of this lost revenue is actually recoverable.
I personally reached the 30% recovery rate last year, so trust me, it is recoverable!
5) Only 14% of online stores send cart recovery emails – but they're the biggest
What did I do? I tested the top 500 online stores, ranked by Alexa.
And I visited all the 500 sites. Every. Single. One.
I put some items into my cart (always more than $100), then I abandoned the site.

Guess what? I only received cart recovery emails from 46 stores, which is quite disappointing.
So I started to look for other experiments on the topic, that's how I found Matt Quinn, a Co-Founder of Sauce.ly.
He found almost the same ratio:
Just 9% of the shops sent cart abandonment emails.
The Alexa Rank – Cart Abandonment connection is even hotter: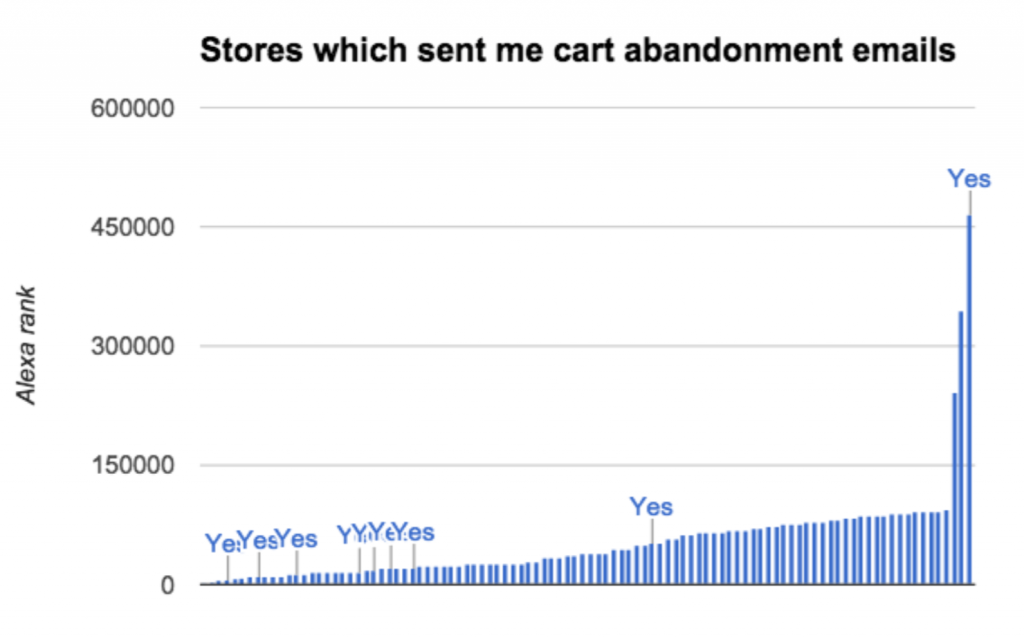 If you want to check my whole test, here's the docs.google link.
It's raw, so I'm planning to create a whole post on this test. But there are still a ton of valuable learnings in there.
6) You'll never figure out the exact reason for abandonment
Believe me. I've gone deep into this question.
I even called my cart abandoners asking: "Why did you leave your cart?"
I was desperate to know why cart abandonment happens.
Unfortunately, what I found wasn't as useful as I imagined.
I'm not saying that learning why cart abandonment happens isn't useful.
What I am saying is that it isn't useful enough.
If you do the same research, here's what you are most likely to find: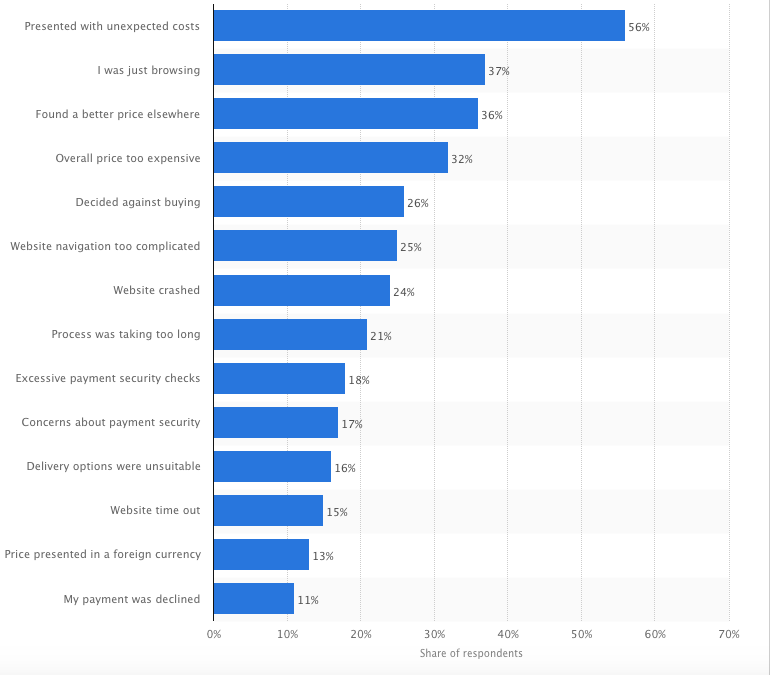 When I was on the phone with them, I heard it all:
Well, I wasn't ready for purchasing.
Honestly, I was just window shopping.
I thought this is cheaper.
Thanks for calling! I have a question: …
I don't know, maybe I just wanna …
Do what you can to prevent cart abandonment, but don't believe you can finally stop it completely.
Think about how it's like trying to patch up a leaky hosepipe with band-aids.
It's just not possible to fix completely.
But you can mitigate the issue (quite significantly) if you go about it the right way.
Pro tip: Fixing the biggest reason for cart abandonment is easy: don't surprise your customers. Let them know your pricing and shipping clearly from the very beginning.
If your buyers look like these girls at the end of your checkout page, you're probably doing it wrong: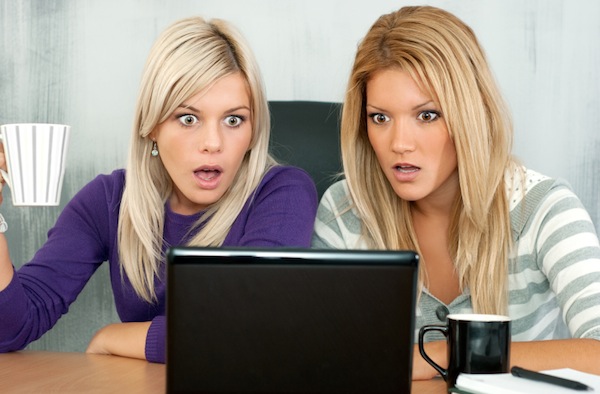 7) Cart abandonment is online retailers #1 headache
In 2012, I thought that it would probably be import & supply which was the hardest part of ecommerce.
Boy, I was wrong.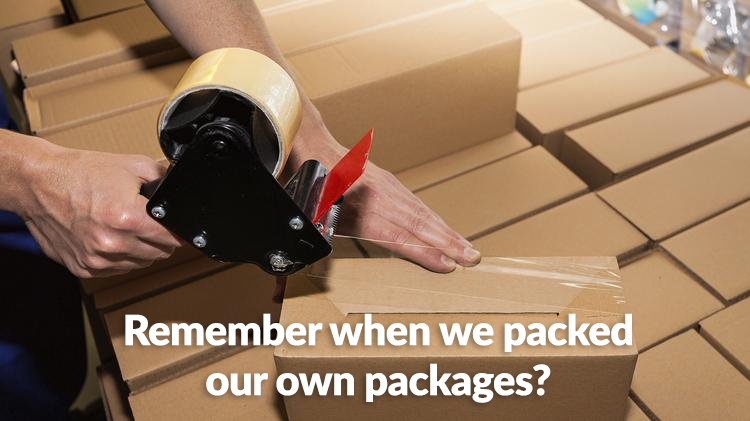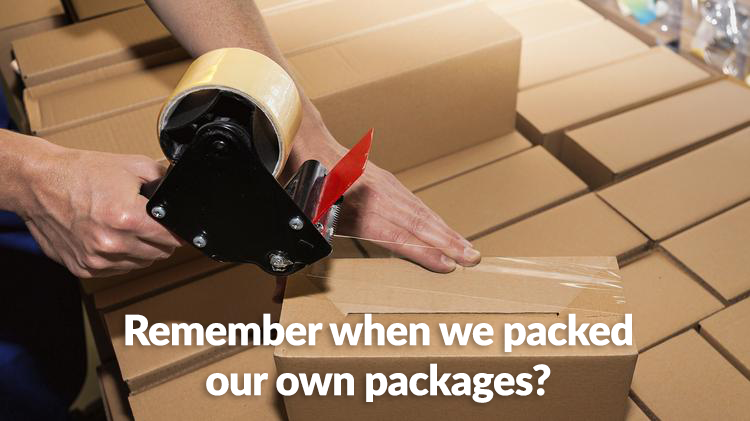 I'm not saying import, supply, marketing, pictures, descriptions aren't hard. They are.
But I got used to them in a few months. All of them.
We learned how to create good Facebook ads.
Also, we hired good shop assistants who man the phones every day.
And on top of that, we built a good relationship with our suppliers in China.
All those things took a few months.
But decreasing cart abandonment significantly?
It took almost a year for me.
Largely because I didn't know where to start. Of course, now I do. But I learned it the hard way.
That's exactly why I built GhostMonitor – because I know that alone, dealing with cart abandonment can be a monumental task. I didn't want others to have to go through the struggle that I faced.
There are 5 more headaches to take a look at on PratcicalEcommerce.
8) Cart abandonment goes cold after 60 minutes
It's enough to see MIT's and Marketingsherpa's studies to learn:
Even our hottest leads go cold very quickly.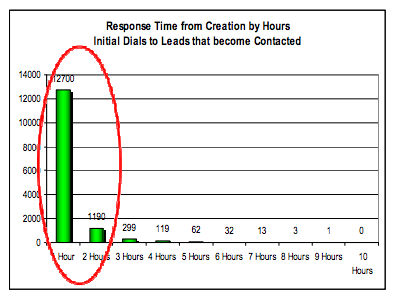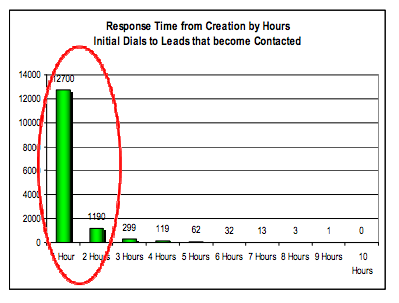 A cart abandoner isn't an exception.
Here's how my open rate changes sending my first cart abandonment email:
Immediately: 54% 
In 1 hour: 42%
After 12 hours: 39%
And finally, in 24 hour hours: 34%
How soon do you think I sent the first email? 🙂
I see companies send their first cart abandonment emails after 24 hours. And I hope they're reading this.
The truth is that you reap close to double the rewards by sending it immediately!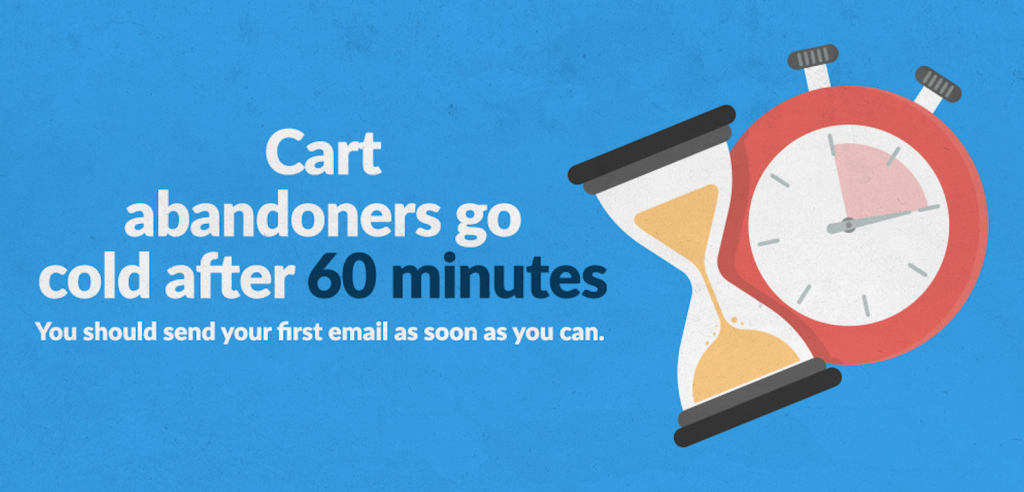 9) Cart abandonment emails are the best promotional emails
In the world!
No kidding.
An average cart abandonment email has a 54% open rate and 19% click through rate.
If these facts aren't shocking for you, here's the bigger deal:
Every cart abandonment email generates an average of $6 in revenue.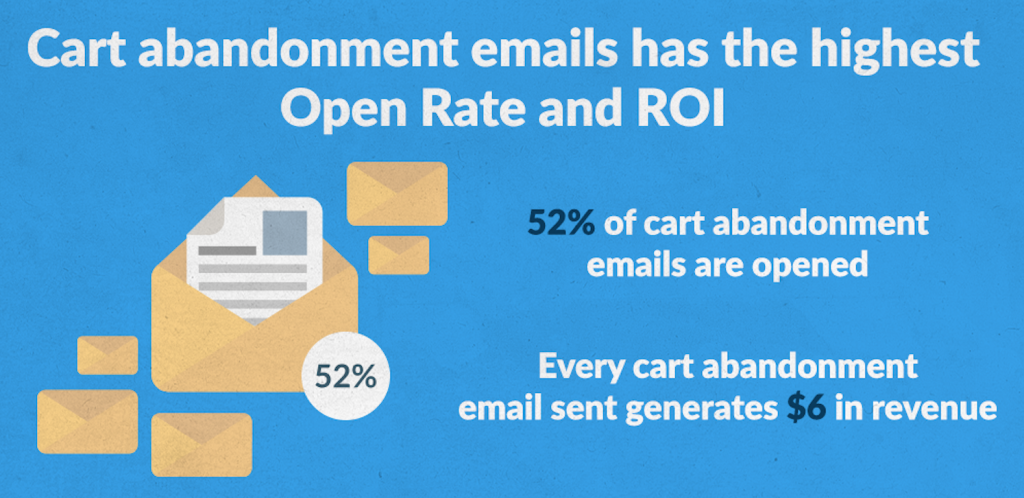 SaleCycle confirms what I am saying with its infographic: They state that cart abandonment emails are by far the best emails for eCommerce.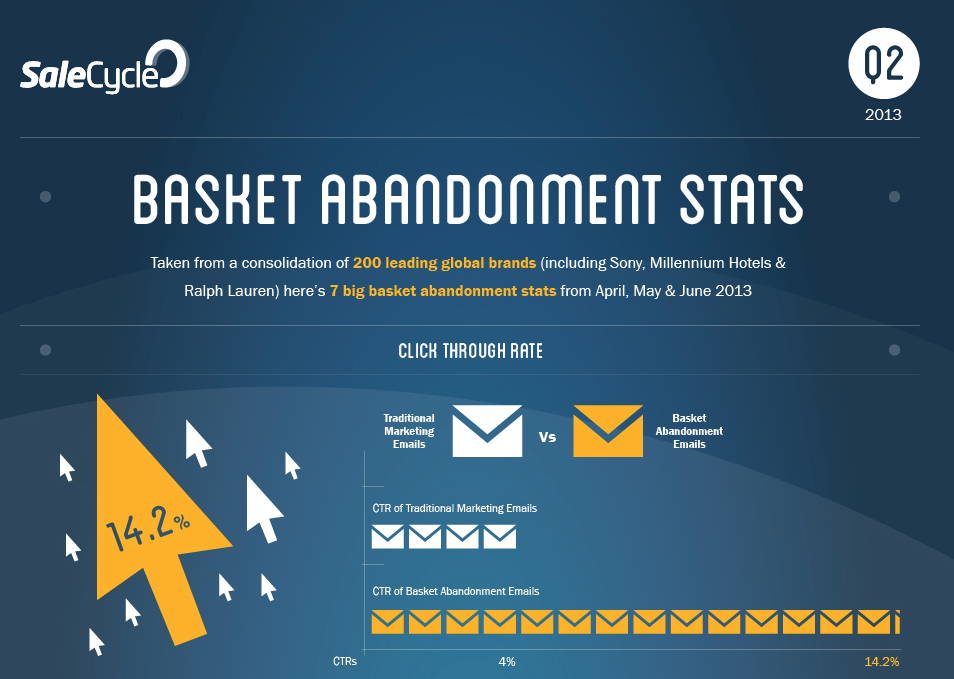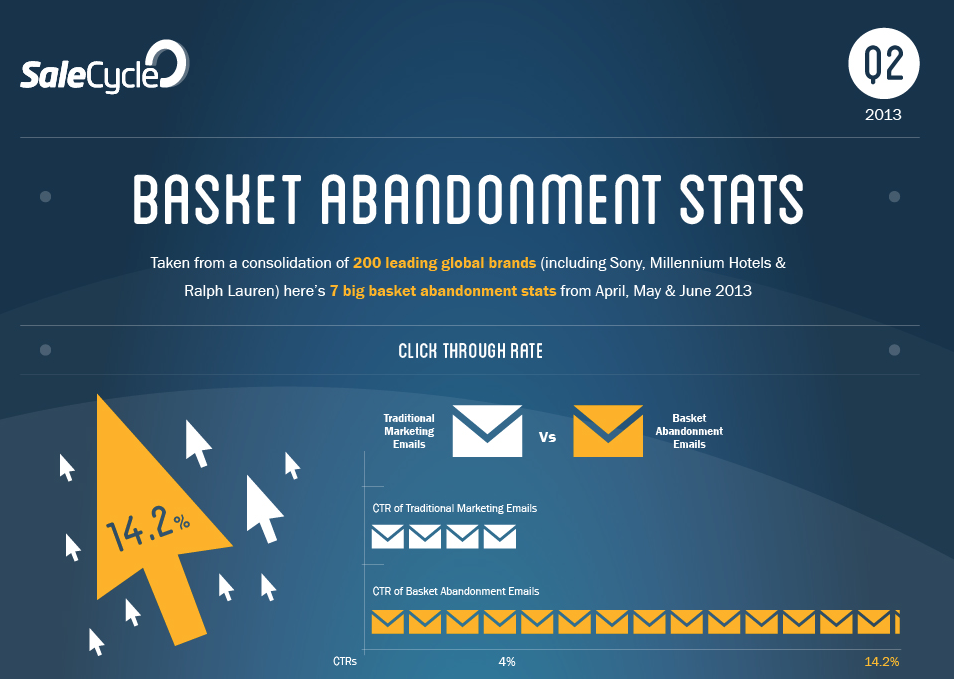 Sum-up: take action
You work hard to acquire your customers.
So please don't be in the 86% that doesn't address cart abandonment.
Don't make that hard work count for anything, and miss out on the chance to take your business to the next level.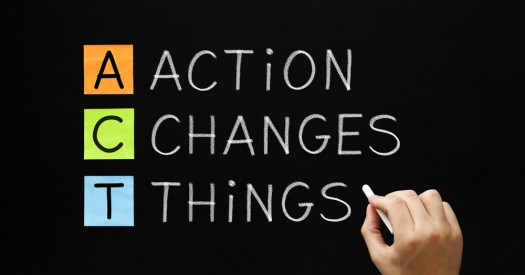 Cart abandonment is frightening and it costs you a ton of money. And it will be costing you more and more over time if you sit there and do nothing.
Don't let your 'almost buyers' drift away. Take action. And if you don't have an abundance of time, take small steps. Believe me, the investment will be worth it.
Without taking action you won't get anywhere.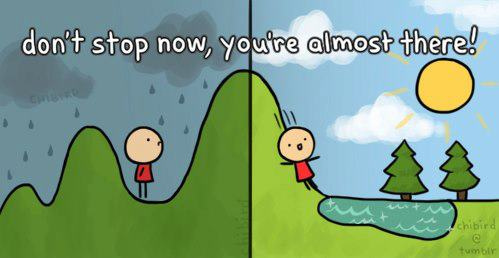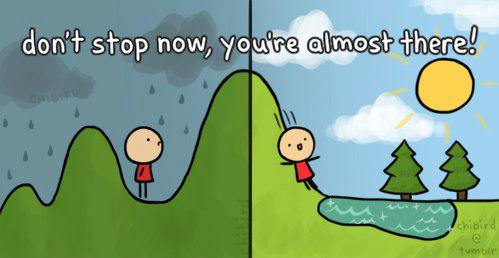 Find the weak points of your online store. Eliminate them.
Then set up cart abandonment emails and start Facebook/Google ads for your cart abandoners. And trust me, I know it sounds like a difficult process, and I felt the same back in the day. But I can safely say that it's worth every single minute and penny I invested in solving cart abandonment.
I recovered more than $100,000 last year, and I truly believe you can do the same.