Despite the onset of the hot summer, the Recart team worked hard in June to bring you some great product feature updates. A brand new opt-in tool was shipped to expand subscriber collection options. A new segment condition was introduced to make targeting more efficient. Two new metrics were added to our statistics to provide better reporting. And finally, a new image format was implemented for uploading both in messages and opt-in tools.
[wd_hustle id="3″ type="embedded"/]
Summary of June 2022 new features
New opt-in tool: Landing Page
New segment condition: Received a flow
Updated reporting: Spam and opt-out rate
Extended image formats: Webp image upload
New Opt-in Tool: Landing Page
🛬 Create a new Landing Page with Opt-in capabilities and grow your text list further!
While created in Recart, the Landing Page will still be a subpage of your store and use your theme so it stays on brand. A form is simply embedded between the header and the footer.
Visitors can provide their email address and/or mobile phone number easily via this form to subscribe to your list. You can create a unique URL for the Landing Page, to easily send users to it via online channels directly and via offline channels by creating a QR code.
You can edit the Desktop and Mobile Landing Page separately to make sure both are properly formatted and optimized. Learn how to create your own Landing Page in this Help Article.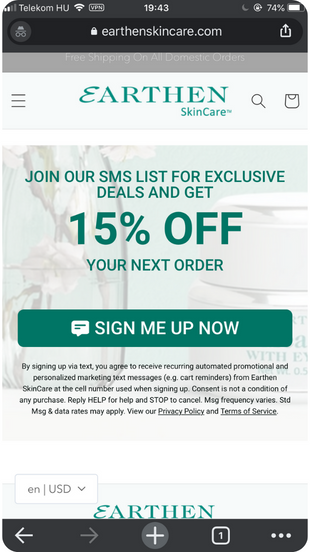 Received a Flow Segment Condition
🎯 Segment your audience for SMS campaigns and fine-tune your targeting!
With the new Received a Flow condition and the additional Flow Filter you can easily send follow-up messages to the right subscribers.
Create a Segment of those who received your main campaign and have not purchased since, and send a follow-up to encourage submitting an order.
Pro tip: Get better results by upgrading your discount. Provide an irrecusable offer by increasing the percentage of your discount code in the follow-up message and see the ROI grow!
Updated reporting: Spam and opt-out rate
📵 Track how many users unsubscribe from your text list after having received your messages!
From now on you will be able to easily access the opt-out rate of both Automated messages and One-off Campaigns.
Definition: Opt-out rate is the ratio between unsubscribed users and all recipients.
Note that in case the flow contains multiple messages, we display an accumulated opt-out rate in these views.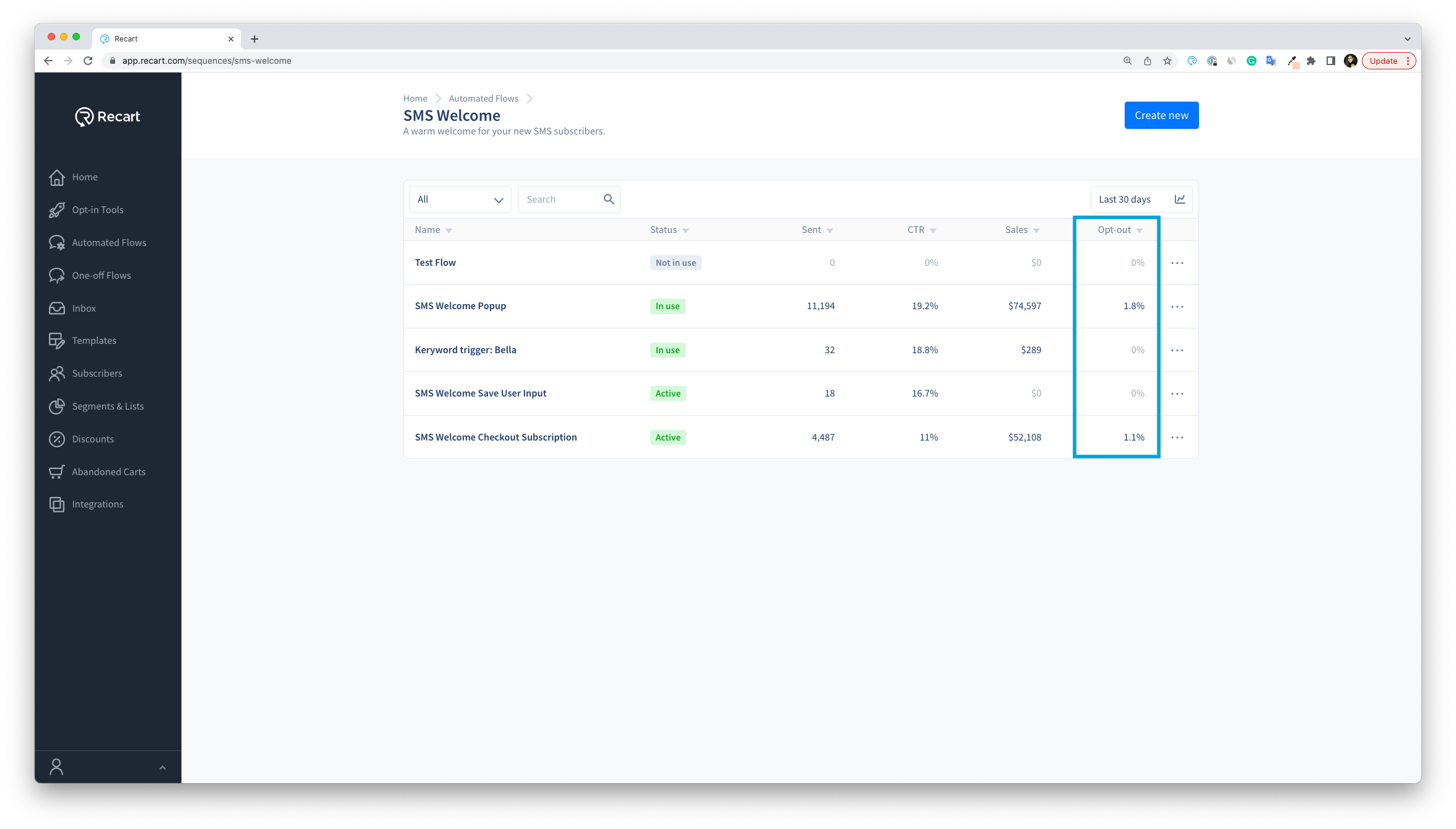 To learn the exact opt-out rate of a message, open the editor view. It will be displayed on the top of each message item, next to other statistics.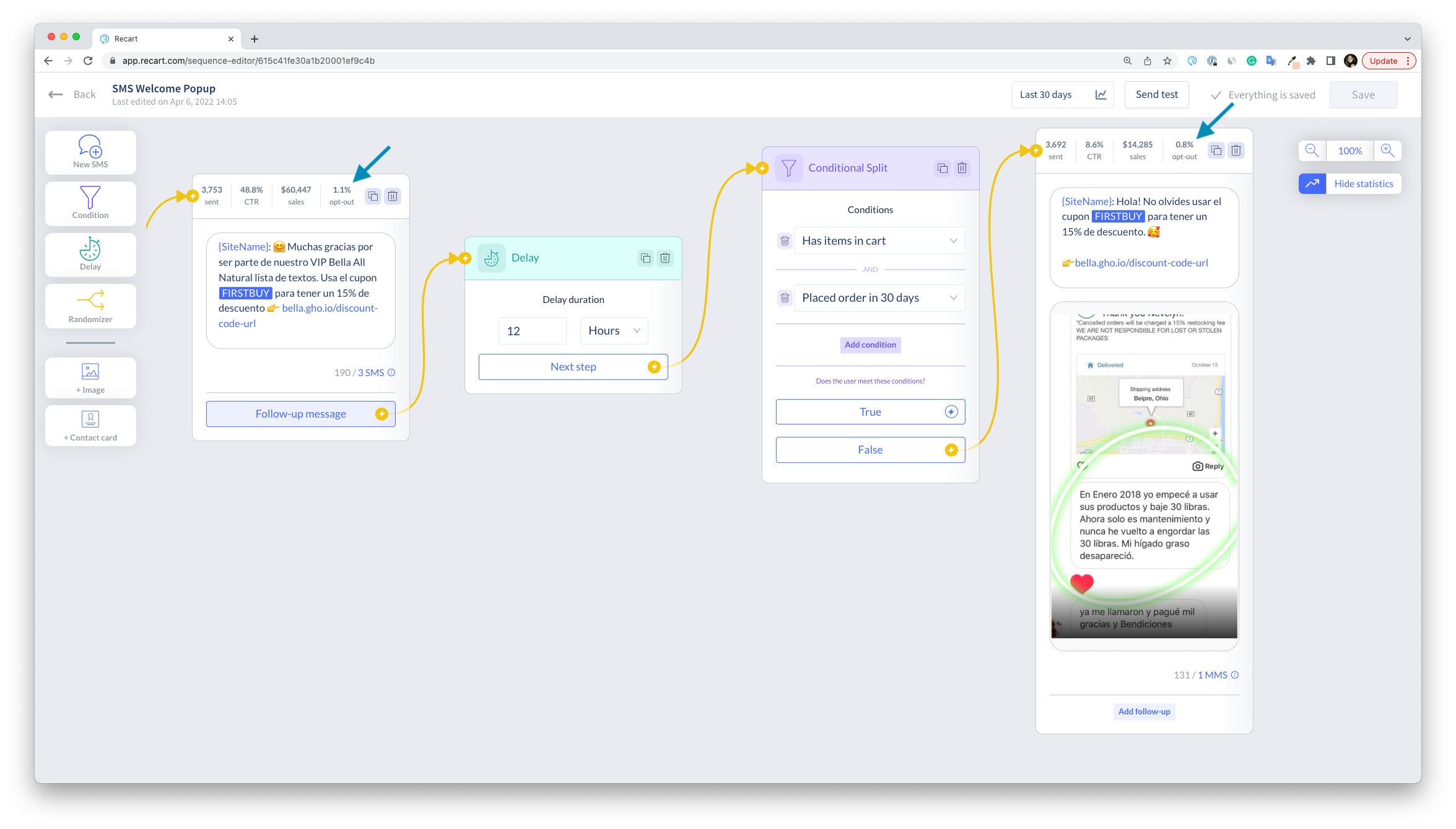 For One-off Campaigns, an additional metric was also implemented: the Spam rate. The Spam rate is displayed in the view only editor of each sent campaign.
Definition: The Spam rate shows how many percent of the messages have been flagged as spam.
SMS messages can be flagged as spam by the carriers. The reason behind this is connected to SMS Compliance. For example, there was no Site name in the message, or there was no opt-out language. For further information about compliance check out this article.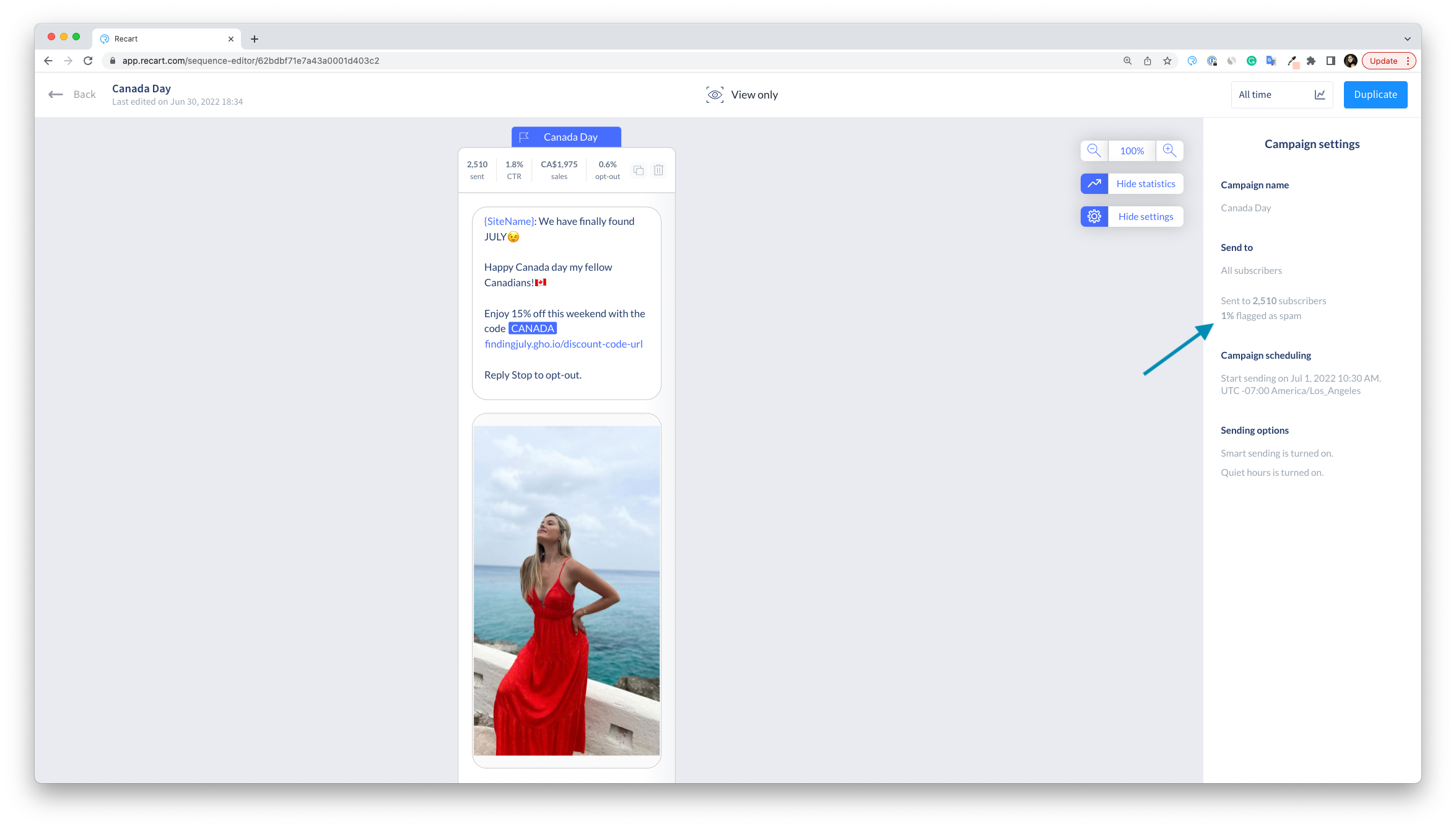 Extended image formats: Webp image upload
📸 Upload webp format images to Recart without converting them!
From this month you no longer need to convert WEBP images to JPG, JPEG, or PNG format before adding them to your SMS messages, or to your Opt-in Tools. You can simply download an image from your store and upload it to the editors.
Note that the size of all images regardless of the format must be under 25MB.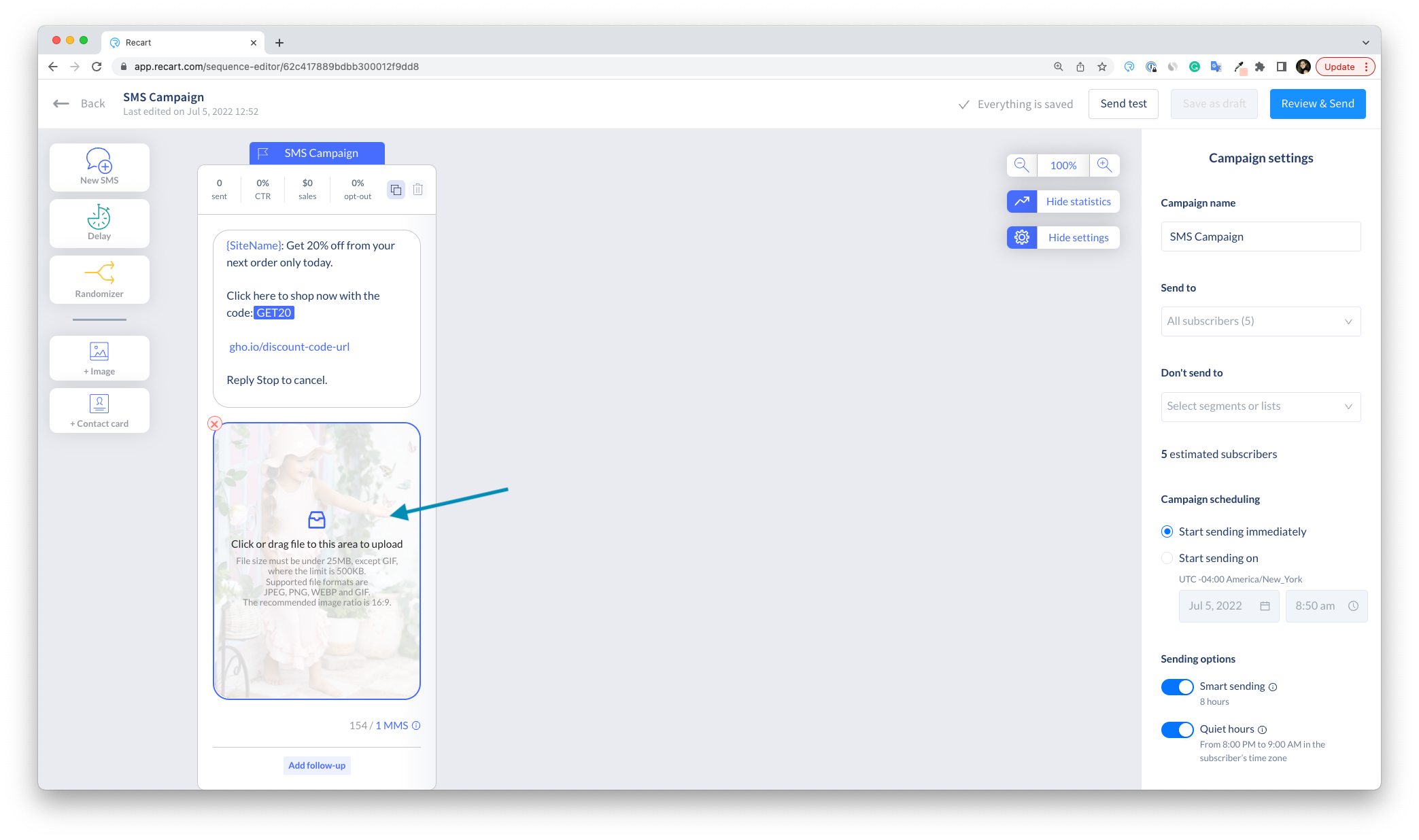 Visit our blog regularly and stay tuned for fresh product feature updates and highlights!