3

min read
Dear teammates, advisors, and investors,
We've just closed another significant month in the history of Recart. We continued transforming the way ecommerce businesses talk to their customers.
Conversational commerce will become a mainstream staple of marketing within the next few years. At the end of this January, we're one step closer to becoming the first complete conversational marketing tool for ecommerce.
January in numbers:
New Merchants Signed Up: 4,316 (Total: 26,438, still 99% organic)
Users Visited our Shopify App Page: 13,186 (Visitor to free trial conversion rate: 32.7% – that's the best we've ever had)
Monthly Recurring Revenue (MRR): $137,940 (+16% compared to December)
Total Paying Customers: 2,809 (+389 compared to December)
Subscription Cancellations: 389 (Churn Rate: 13% – most of our churn is still closed Shopify stores)
Crossed 2,164 Shopify reviews – gained 244 in January
New Support Conversations: 1,603
All Messenger Subscriptions: 17,000,000 (+3.5m in January)
All Messenger Messages Sent: 42,500,000 (+10m in January)
Team Size: 16 (+2 and we're still hiring)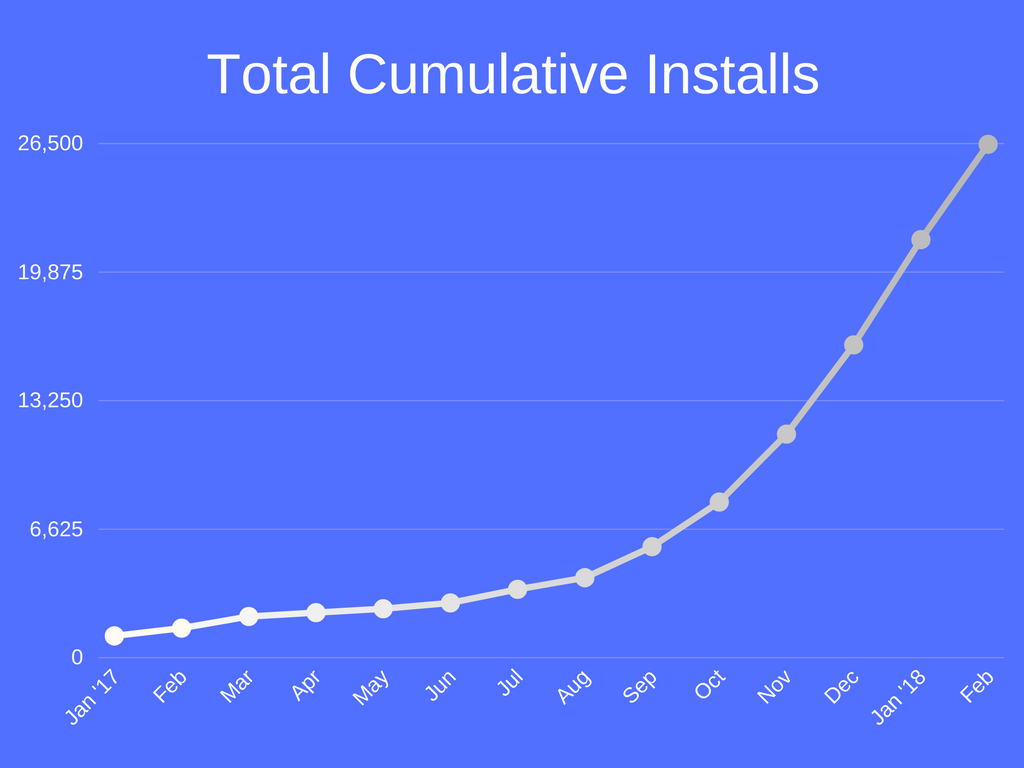 Things that happened in January:
Built the first version of the new Messenger editor
For quality assurance reasons, we decided to push the new Messenger Editor release to the first week of February. We'll start to update the editor for merchants on 13 February. This is going to be the largest update in Recart's history, so we want to make sure the launch goes well.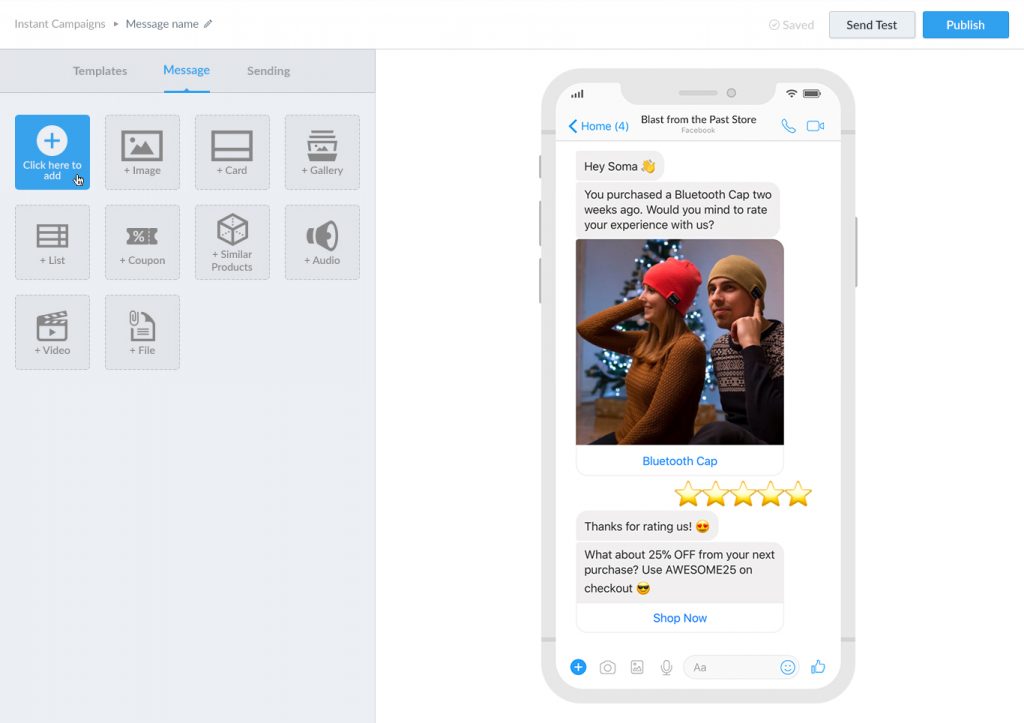 We're hiring
We still have open Senior Dev, Front-end Dev, and Customer Success Hero positions. In February, we'll also open positions for Content Marketer and Sales Representative. If you know anyone who'd love to join the Recart journey, please send them our way: career@recart.com.
Fundraising
We believe Messenger is going to be the next big thing in marketing. While Recart doesn't have a close competitor in ecommerce, we predict that well-capitalized Messenger marketing companies will rise in 2018. In order to grow fast and maintain our competitive advantage, we need to take an investment and we are already in conversation with a few high-profile venture capital firms.
Integrations
We released an integrations page where merchants can learn how other apps can help boost their sales.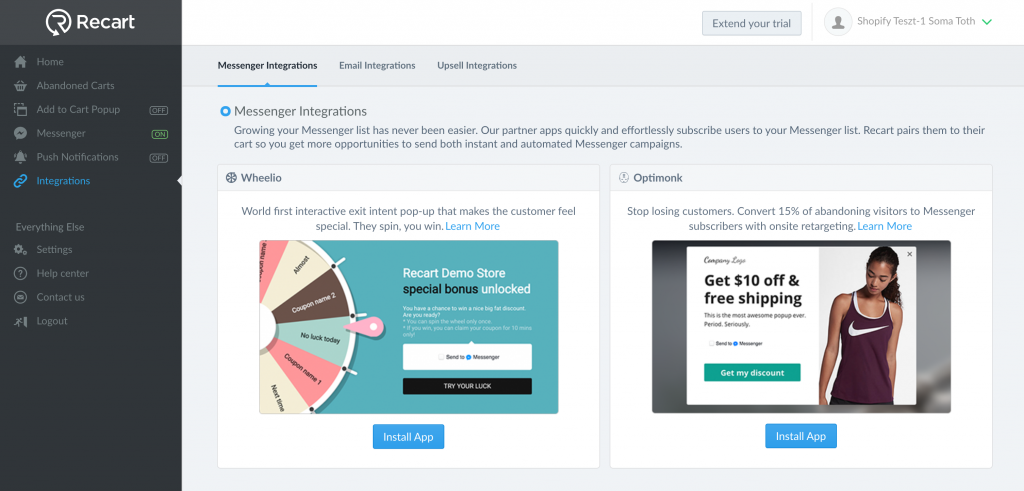 Customer Chat for all Recart users
We released our latest Messenger update to all Recart merchants, allowing them direct customer chat capabilities. What makes Recart's offering in this space unique, is that each customer chat also adds the user to the merchant's Messenger list allowing for more sales opportunities down the line.
What's to come in February?
February is going to be another big month where we're going to:
release the world's most advanced Messenger editor for ecommerce
create a business plan for moving upmarket
continue the fundraising process
prepare for my 1.5-month Silicon Valley trip starting Feb 21
continue scaling all our teams
roll out new Messenger campaigns for ecommerce
Summary
We've broken every record we've set for ourselves month in after month. Our growth is still 99% organic, so we'll prepare to hit the ceiling in June. Without implementing new user acquisition channels, we'll get stuck at ~$250k MRR, so bringing in new sales & marketing tactics is our top priority right now. Of course, the base of all our new marketing efforts will still be our excellent product. We need to stay in the game and continue innovating in the ecommerce marketing space.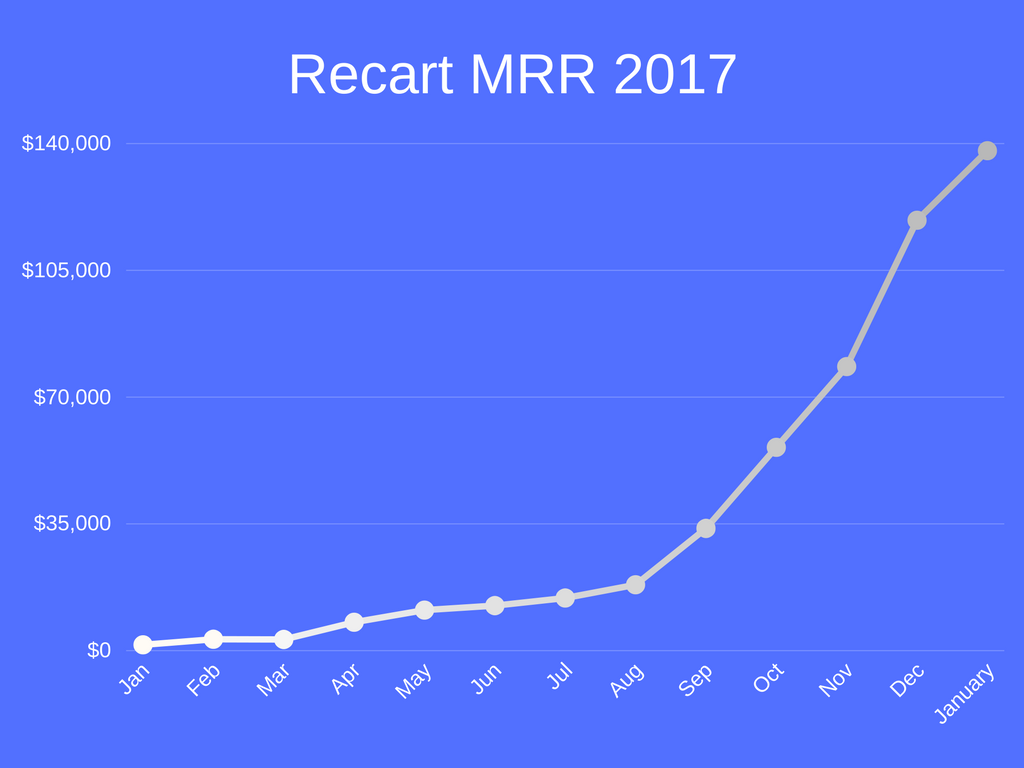 While our $ growth keeps increasing, our % growth dropped to 16% and will continue to decrease in the next few months – only until we speed up new acquisition channels like sales and marketing.
As our team continues to grow and is projected to hit 20 people by March, huge organizational changes become inevitable. Tough questions will be raised. Difficult decisions will be made. It's not going to be easy, but when I look at this team, I immediately know we're going to grow Recart into one of the best companies in ecommerce marketing.