5

min read
Dear teammates, advisors, and investors,
The shortest month of the year turned out to be one of the most exciting we've ever had. We crossed huge milestones:
30,000 merchants joined
$150,000 monthly recurring revenue
3,000 paying customers
2,500 Shopify app reviews
50,000,000 Messenger messages sent
As Recart becomes more popular, we face greater challenges along the road. For example, scaling our infrastructure to handle millions of messages every day grew extremely complex. We also need many new teammates, so we're hiring aggressively to fulfill our vision, to bring conversational commerce to merchants and become the world's best ecommerce marketing software. Additionally, we'll go through many organizational changes as the team grows to 20, 50, 100 people… while we're running out of office space. Not to mention the continuous innovation in the ecommerce marketing space: no one figured out how to do the connection between chat apps and ecommerce properly yet. In a sense, most of the features & campaigns we're rolling out are groundbreaking.
All of this is happening at high velocity which makes these problems remarkably exciting as well.
February in numbers:
New Merchants Signed Up: 3,965 (Total: 30,403, still 99% organic)
Users Visited our Shopify App Page: 12,714 (Visitor to free trial conversion rate: 31.1% – that's close to our best)
Monthly Recurring Revenue (MRR): $153,893 (+12% compared to January)
Total Paying Customers: 3,177 (+368 compared to January)
Subscription Cancellations: 380 (Churn Rate: 11.9% – down 1% compared to January, most of our churn is still closed Shopify stores)
Crossed 2,500 Shopify reviews – gained 350 in February
New Support Conversations: 1,599
All Messenger Subscriptions: 20,500,000 (+3.5m in February)
All Messenger Messages Sent: 52,500,000 (+10m in February)
Team Size: 17 (+1 in February; we're hiring for several positions)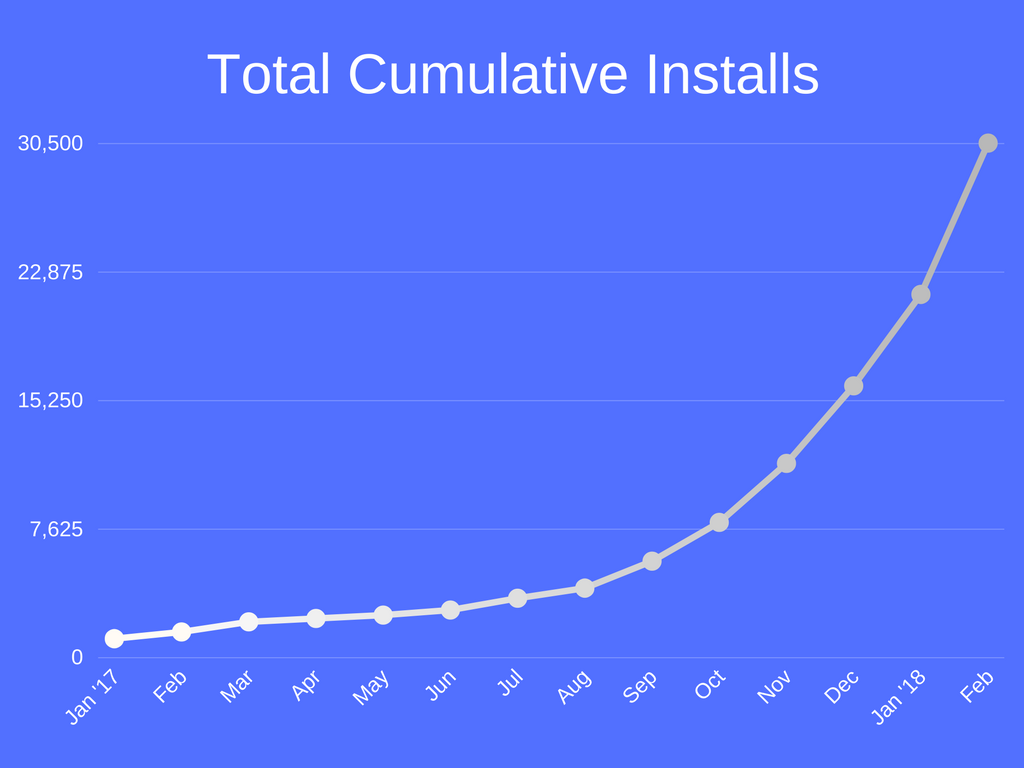 Things happened in February:
New Customer Chat features
A few days after the Messenger team released some additional customizations to the Customer Chat, we made it available to all Recart merchants. Now, stores can change the appearance, text, and color of the Messenger Customer Chat: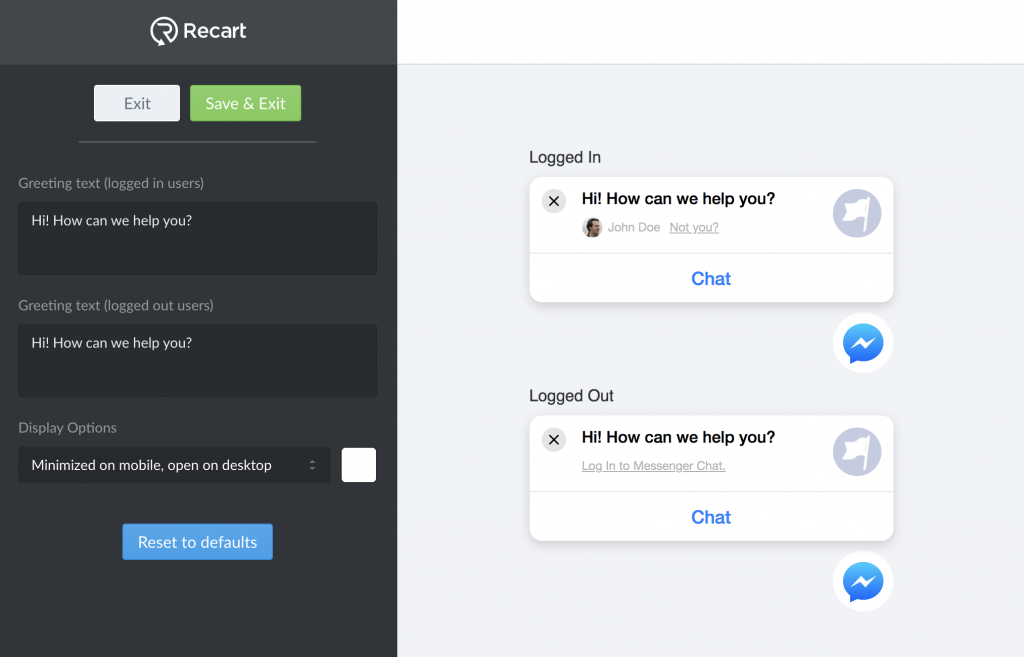 Messenger breaking changes
We prepared our system for a minor change in Messenger's Checkbox plugin. As of 20th February we opt-in customers only after they reply to a thread generated by Recart. This update ensures a better user experience for the end-users – you can read more about it here.
Major performance improvements
In January, our Messenger opt-in conversion rates seemed quite low. We took a closer look and found many potential causes. After a deep-dive, we released some fixes, and the opt-in rates came back to life. The issues were sneaky, but not undetectable. We're building a surveillance for these growth tools and identify these issues in the future.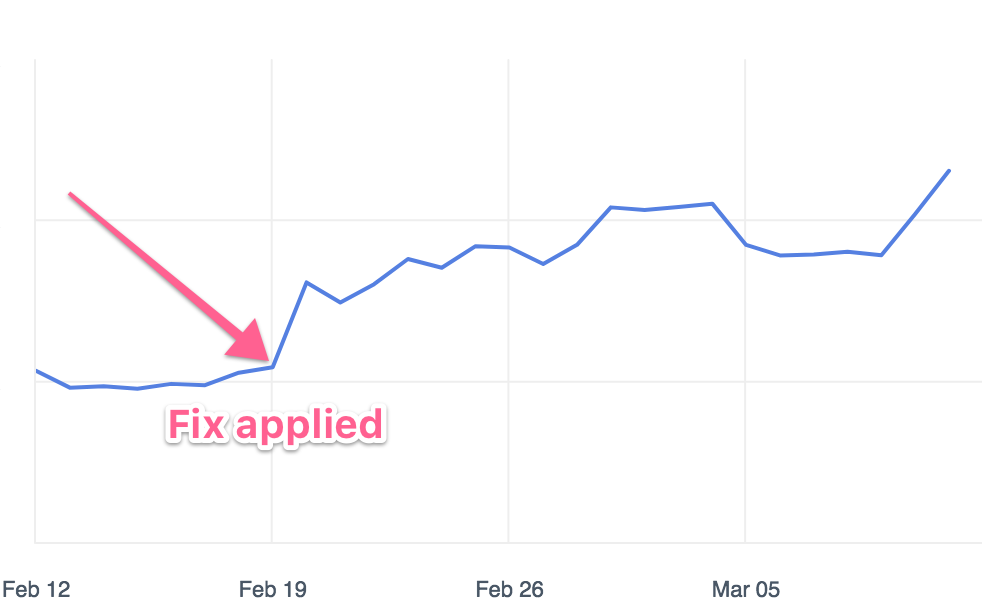 We updated our landing page
Normally, this type of achievement wouldn't take a place in a monthly update… However, the landing page is different. We planned it since September of 2017 and we were only able to do it in February of 2018. For 6 months, our landing page didn't tell anyone about the Messenger features. The reason: we simply didn't have time to do it. Now, this has changed: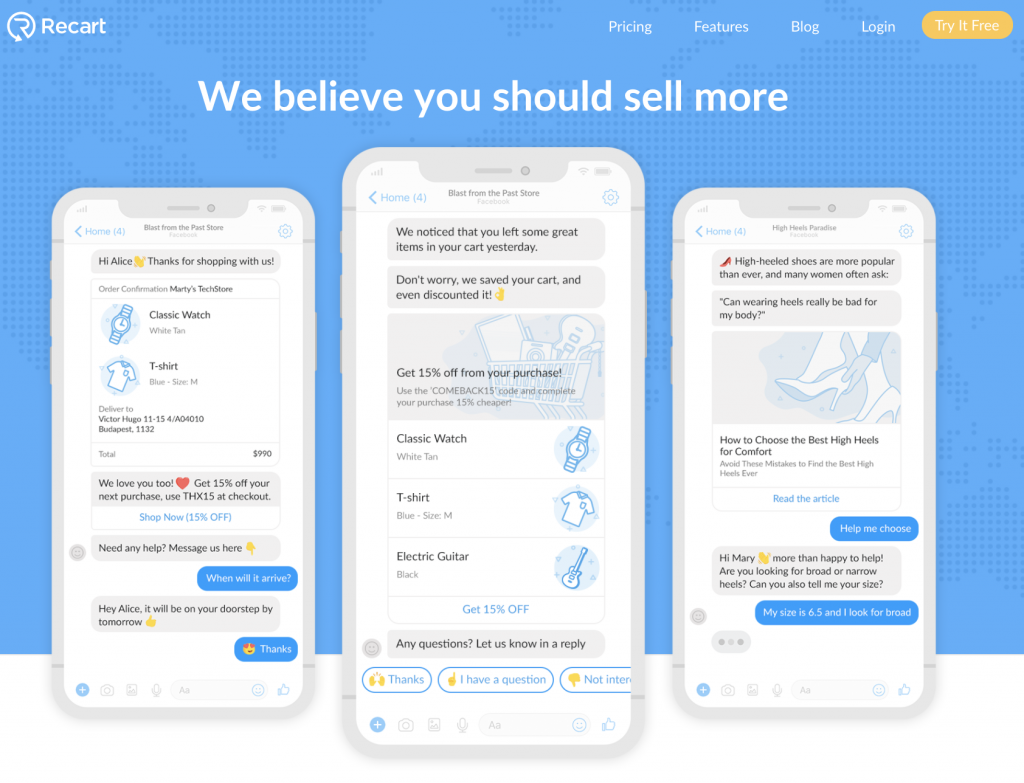 We're building our presence in the United States
This February, Peter and I jumped on a plane to visit merchants and partners in California. We hit Los Angeles, San Diego, then moved up to San Francisco. While Peter will go back and join the team in Budapest, I'll start building Recart's presence here in the Silicon Valley.
We've already met many merchants, affiliates, partners, investors, advisors… The benefit our business gets here is invaluable.
We created a plan for moving upmarket
It has become our priority to move Recart upmarket. We don't want to leave the low-end of the market either, but we need larger customers to keep our growth. Acquiring larger customers will also result in higher average revenue per user, shorter education process and lower churn.
To make this happen we have put together a plan including sales, marketing, SEO, and content. We'll start executing the plan as soon as March.
Things will happen in March
Hiring, hiring, hiring
We have open Senior Dev, Front-end Dev, and Customer Success Hero positions. In February, we opened positions for Content Marketer and Sales Representative. If you know anyone who'd love to join the Recart journey, please send them our way: career@recart.com.
We'll start executing our upmarket plan
Since our growth is still 99% organic, I'm very excited to tap into new acquisition channels like sales and marketing. We'll make key hires and start assembling the processes for putting Recart in front of larger merchants.
Pricing update
Our pricing tiers only scale to $299, without fulfilling the needs of larger customers. As soon as merchants hit the $299 plan, they would have to contact us and negotiate an enterprise plan. We found this time-consuming and frustrating for merchants. In March, we'll extend our pricing and move the top of the SMB plans from $20k to $100k extra sales. This will provide uninterrupted experience for larger merchants. The $29-$299 tiers won't be changed.
We'll roll out the Welcome Campaign
New campaigns are coming to Recart – we'll introduce the Welcome Campaigns in mid-March.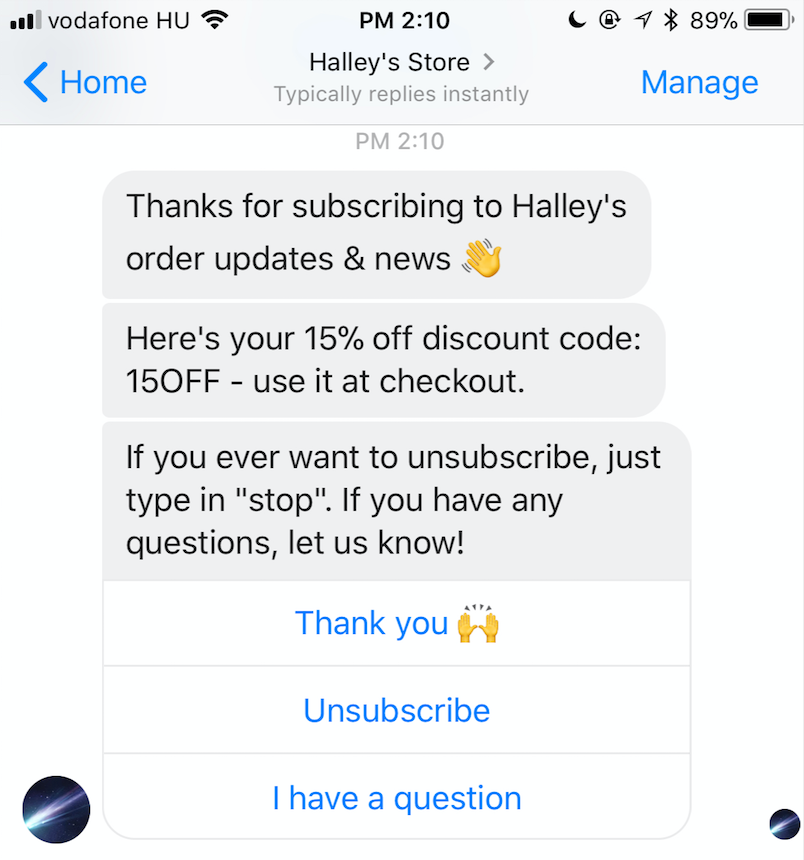 We'll continue building our US presence
We see great value in being in the States so we'll continue talking to investors, partners, and merchants. Although we're profitable, we're actively looking to raise capital because we might need more cash to grow faster.
In March, I'll stay in San Francisco, and also visit the largest ecommerce event in the world, the Shoptalk in Las Vegas.
New Features
Of course, we're working extremely hard on new campaigns & features. We plan to roll out many updates in March – if most of them go as planned, Recart will be a lot more powerful by the end of this month.
Summary
We have numerous projects growing fast simultaneously (fundraising, US presence, partnerships, sales, marketing, content, product, development, customer success, recruitment). All of these projects must succeed if we want to take Recart to the next level and become the best conversational marketing tool for ecommerce.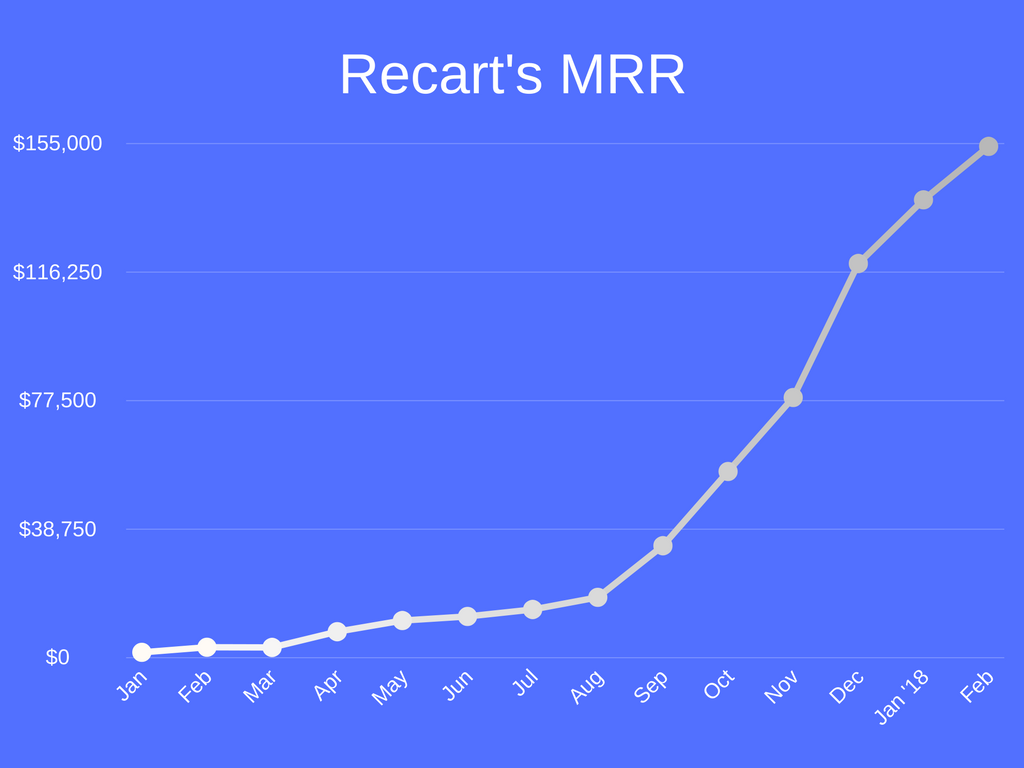 I'll quote myself from the January update since this hasn't changed:
"As our team continues to grow and is projected to hit 20 people by March, huge organizational changes become inevitable. Tough questions will be raised. Difficult decisions will be made. It's not going to be easy, but when I look at this team, I immediately know we're going to grow Recart into one of the best companies in ecommerce marketing."