1

min read
One more way to capture your cart abandoners! We teamed up with Wheelio, the #1 Interactive Exit Popup for Shopify stores.


Collect more emails with Wheelio, while Recart pairs the emails to your customers' carts and fires the emails if the cart is abandoned.
What is Wheelio?
Wheelio changed the popup world forever when they introduced the gamification aspect to the popup and made popups fun again. On average, Wheelio outperforms any other traditional email capture popup by more than 400%.
And it's not just about the capture rate, Wheelio also distributes coupons on every spin and the perception of the coupons when they are won is much different than when they are just handed out for free. It's a win – win situation for both. They spin, you win!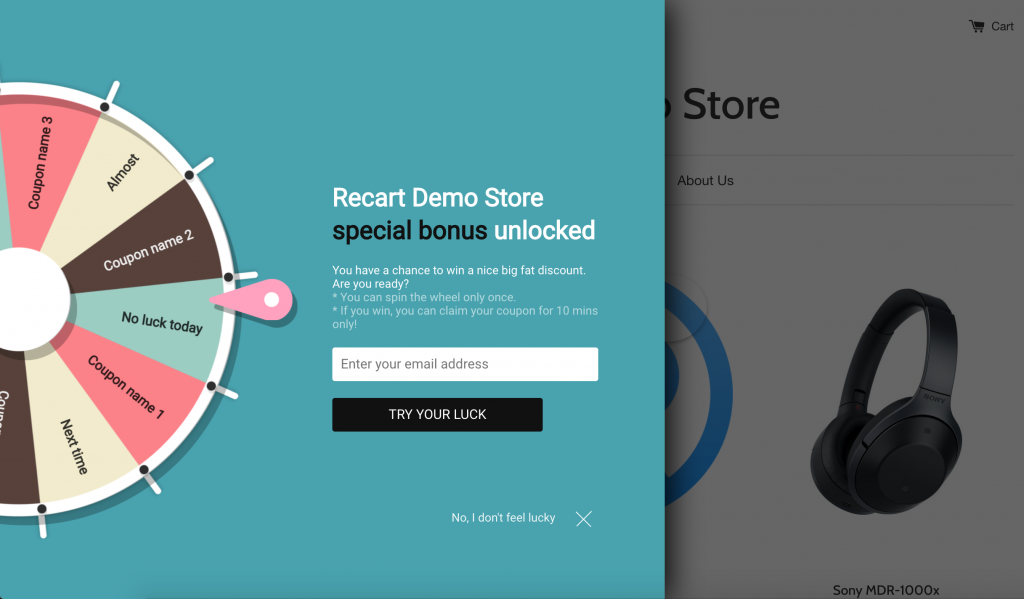 The integration is seamless: Install both Wheelio and Recart on your store and you're all set!
When Wheelio helps Recart to capture a cart abandoner, you'll see this on your All Abandoned Carts menu:

Sounds great, right?
Install Wheelio today and start to capture more emails than ever! Don't forget: the integration works automatically when you have Wheelio and Recart installed on your store.
Get the Wheelio app from here!
Any questions about the integration? Don't hesitate to comment here or contact us!