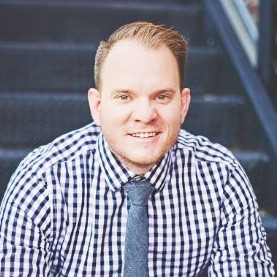 The imporance of SEO
Currently, on the front page of Google, we're starting to see a squeeze. A couple of years ago, Google introduced 4 sponsored listings at the top instead of 3. They've camouflaged them really well, they don't put them in a box anymore. They look very much like organic results. After the ads, Google is using rich snippets and schema to be better at answering questions.
And so, 3-4 years ago, I would tell my clients it is so important to be on the first page of Google. Today, it's not about the first page anymore, it's about the top three, because the organic section is getting squeezed.
We're seeing that 50% of the searches happening on Google are zero quick searches, meaning that Google has gotten so good at answering the question that they see the answer right there in the structured markup.
Those are clicks that you were never going to get anyway, because they were just informational clicks. But from an organic perspective, introducing schema is also important. So many companies still don't even know what that is, they have no idea that you can show up in that section.
The good news is that organic SEO is still going to provide your best conversions and most cost-efficient return on investment.
Social videos
Other things to be aware of, and we have been saying this for a long time, is videos are crazy important.
Looking at Instagram, two years ago it was the feed and I would look at pretty pictures and maybe some videos. A year ago, they introduced stories, and so my feed hasn't gotten a lot of attention because I've been looking at the stories, right? And now they introduced reels. I don't spend any time on stories anymore, I barely look at the feed and I just send hilarious reels to my buddies.
I haven't seen very many sponsored reels, but that's going to happen anytime now. Learning how to take advantage of social media channels with fun creative video content is going to be big for 2021. Producing videos, being able to have videos, leverage your videos on the different channels is going to be important.
Good content is king
You know they said content was king 5-6 years ago? What they should have said was great content is king. Because 93% of all the content produced and published never get read or never get pushed to the first page of Google. So that tells me that almost all the content people are creating is not good.
So you need to focus less on creating a lot of content and more on creating really good content that actually resonates with buyers. That actually makes sense. That actually gets picked up.
Now, Google loves a lot of content, even if it never gets read. I have case study after case study where we've added 3,000 words to a page, but we get creative, like we'll put it in an accordion section or a view more section. So it actually doesn't take up the user interface, but there's more content there.
Stop releasing so much content and go back, make your current content better. That's going to be a big trend that we see in 2021.
Go through your analytics, find pages that are ranking lower or not getting as much traffic, add 500 to 2000 words on those pages, freshen it up, add new stats, get a couple new back links to it, and that content is going to perform a whole lot better.