The Facebook comments entry point option will allow you to send any Recart conversation flow automatically to people who comment on a selected Facebook post. This is a long-awaited update to Recart that will help you get sales and new subscribers for Messenger, email and SMS.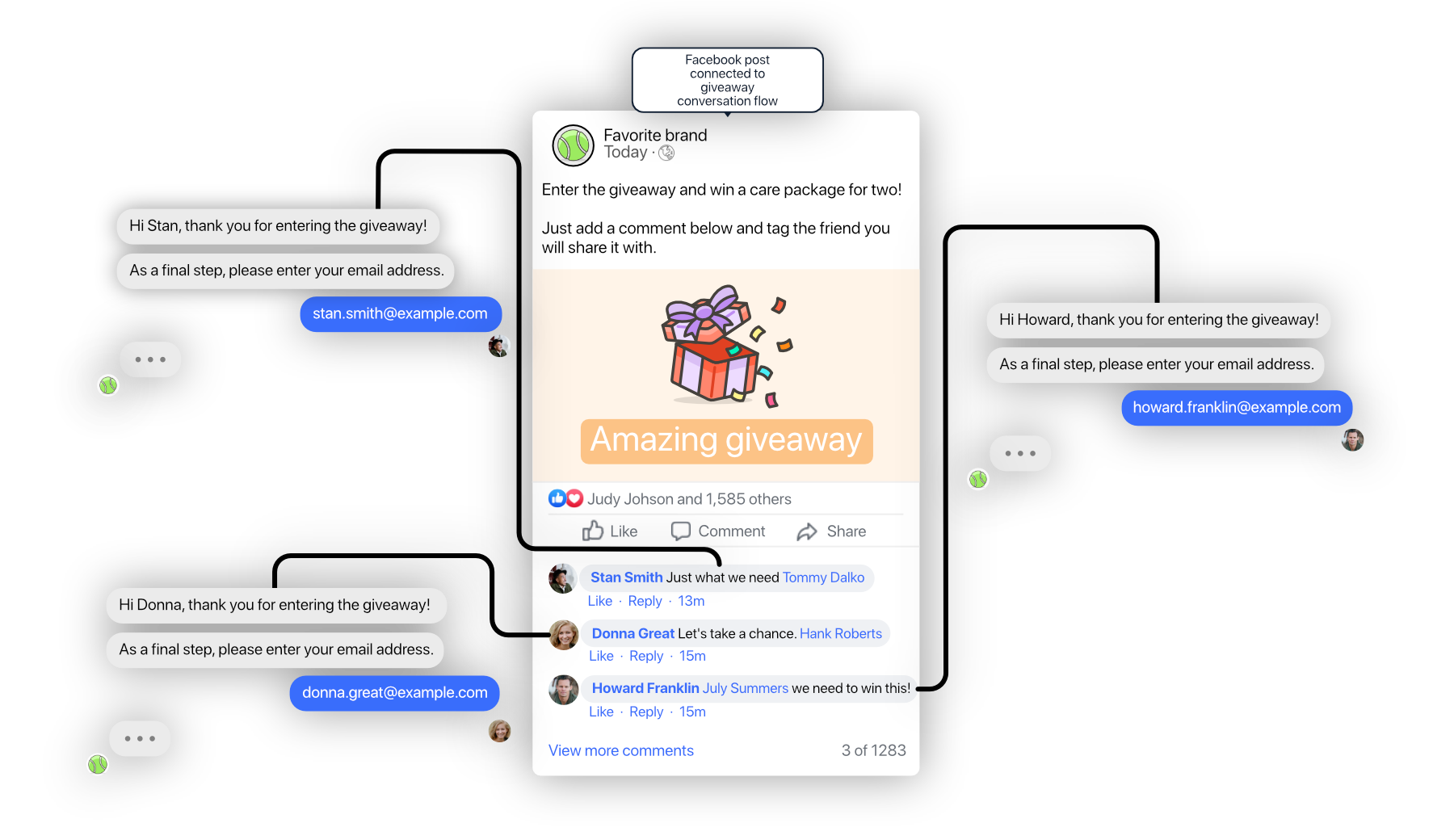 This conversation flow entry point is a great way to extend your engaging Facebook posts and start an interactive experience with all users who comment on the selected Facebook post. It works best with giveaways, competitions and livestreams, but you can use it with any Facebook post.
To get more engagement, you can ask people to comment and share your posts or to tag their friends. This will increase the reach of your post and in consequence, your conversation flow.
Usually, it's a good idea to boost the reach of your post to reach a wider audience. When setting up your promoted Facebook post, always make sure to select manual placement and include only Facebook, other platforms should be all deselected.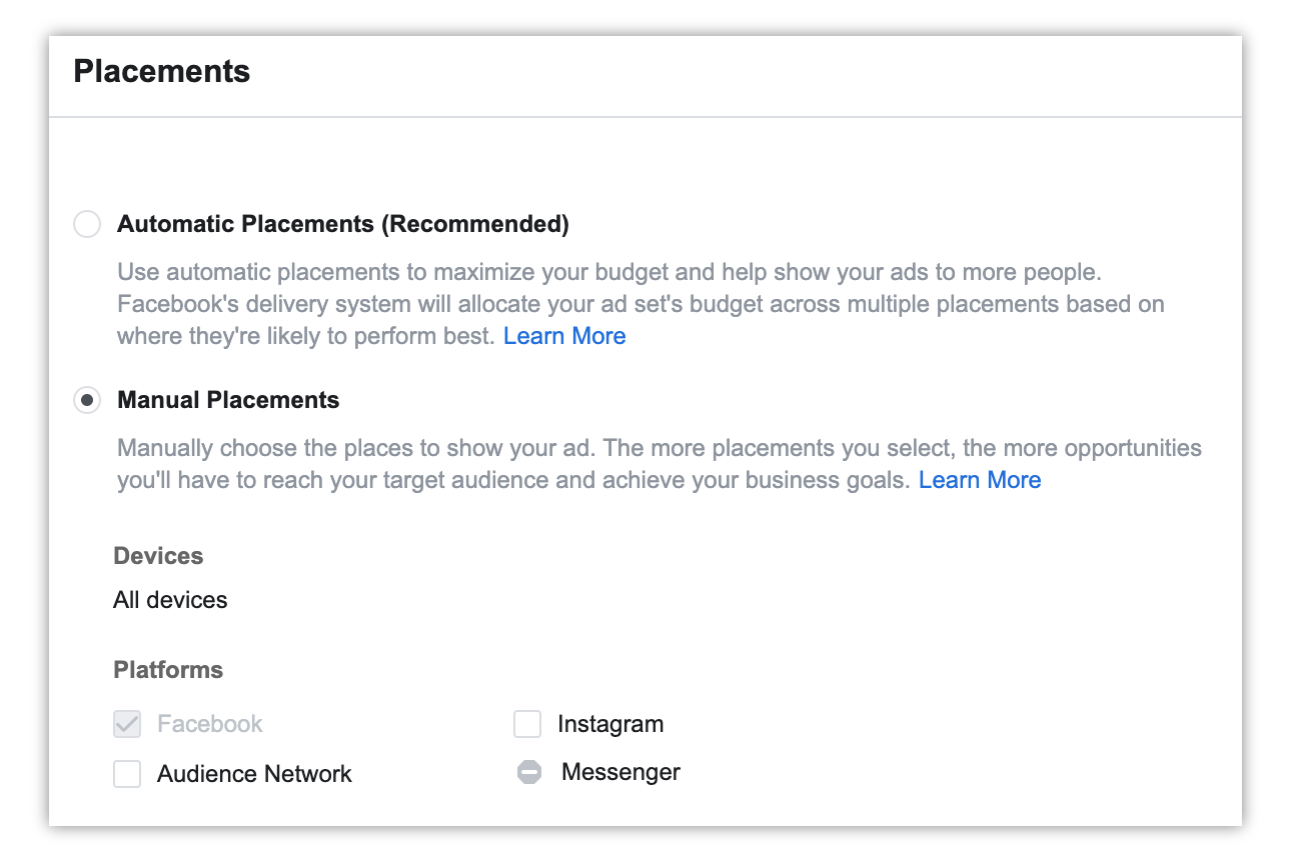 Make sure you use the conversation flow to the fullest potential. You can direct traffic to your store, showcase your products with Messenger cards, distribute discount codes and present your product in an accessible, highly engaging and interactive conversation.
With the Klaviyo and SMSBump integration available in Recart, you can also capture customer phone numbers and email addresses and sync them to a selected Klaviyo or SMSBump list. This is a great way to generate leads faster and cheaper than conventional methods.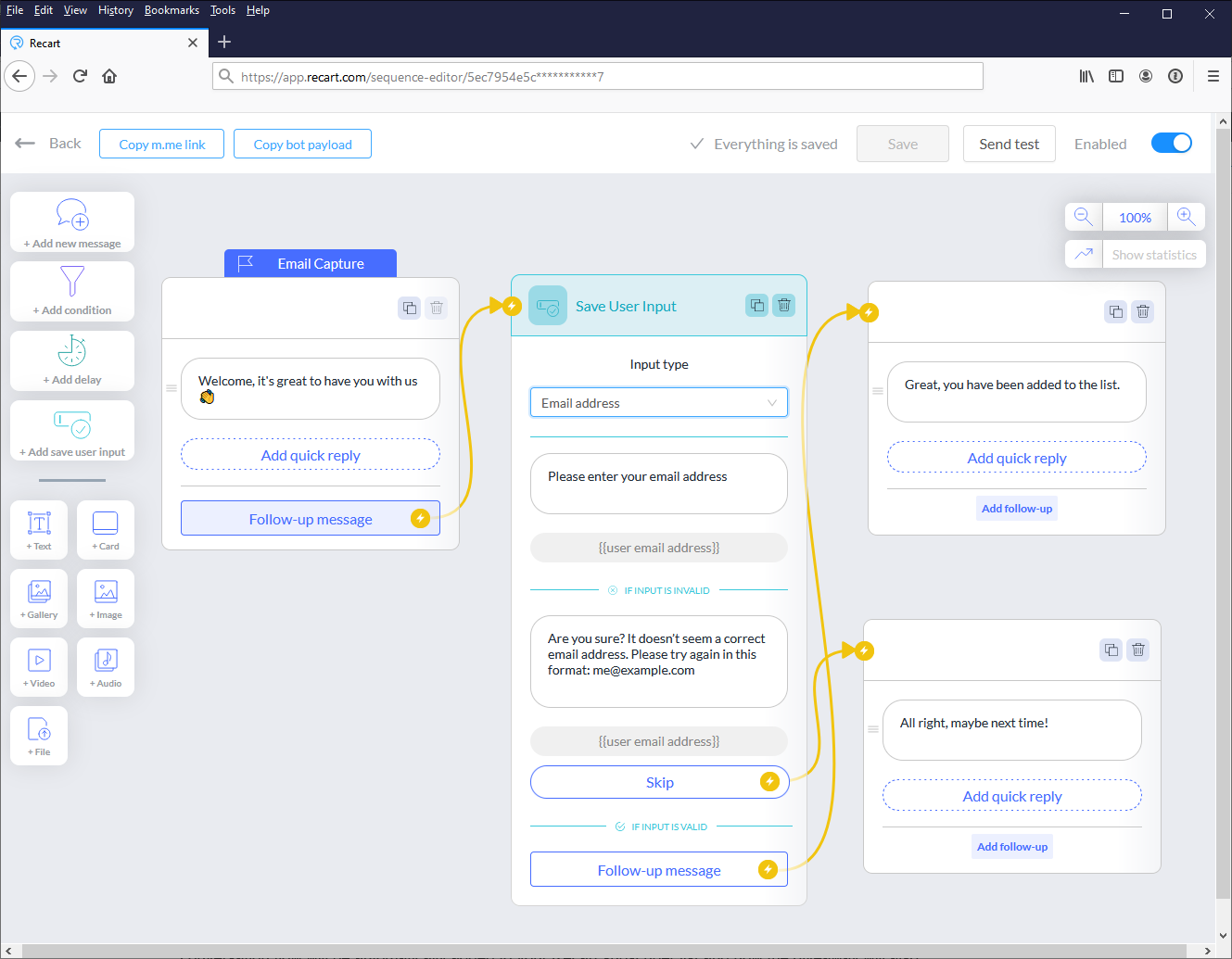 The Facebook comments entry point is a perfect match for all brands that want to engage their audience by running competitions, giveaways, livestreams or simply have a story to tell. Combined with the Klaviyo and SMSBump integration, it is also one of the best methods for generating leads for your SMS and email marketing campaigns.
Make more sales with Recart
To get started, simply head over to the Recart Dashboard and start creating your conversation flow.