The holiday season and tactical days are a sure-fire way to promote your time-based promotions and boost your sales. But with so many brands competing for the spotlight during these important periods, you'll need to stand out. Choosing SMS as your channel will help you be seen first, and due to the highly engaging nature of SMS marketing, will help you create a positive customer experience and achieve the highest ROI possible.
Brands Grow Faster With Text Marketing
Schedule a free demo of Recart and get your SMS marketing up and running in 3 days.
Getting Started With SMS Marketing
It's not difficult to set up, look at Recart client, Pretty Bizniz as an example. Although relatively new SMS, Pretty Bizniz quickly took to SMS and it soon became their best performing marketing channel. 
Pretty Bizniz only runs 2 to 4 SMS campaigns a month and sees incredibly high engagement and conversion rates. 
Campaigns like these average an impressive 65X ROI, proving that sending just the right amount of communication prevents subscribers from feeling spammed. Thus delivering good revenue results and keeping opt-out rates low.
ROI Boosting Tactical Campaigns
While regular, one-off promotional campaigns yield great results, tactical campaigns can take them even further. For example, Pretty Bizniz's most recent Easter campaign, along with the follow-up campaign, delivered 131x and 72x ROI respectively.
Take a look at how they achieved these great results in 2 easy steps:
Pretty Bizniz created a compelling offer around the Easter holiday with 35% off any purchase of $50 or more. This produced a high CTR of 8.7% and purchase conversion, resulting in 131x ROI. This initial campaign was an MMS and included an eye-catching visual.
They then took advantage of this momentum and used Recart's sophisticated targeting engine to create a follow-up campaign. The follow-up was targeted at those who did NOT purchase from the Easter campaign. 
This was easily achieved based on the initial campaign's results and took just minutes to create.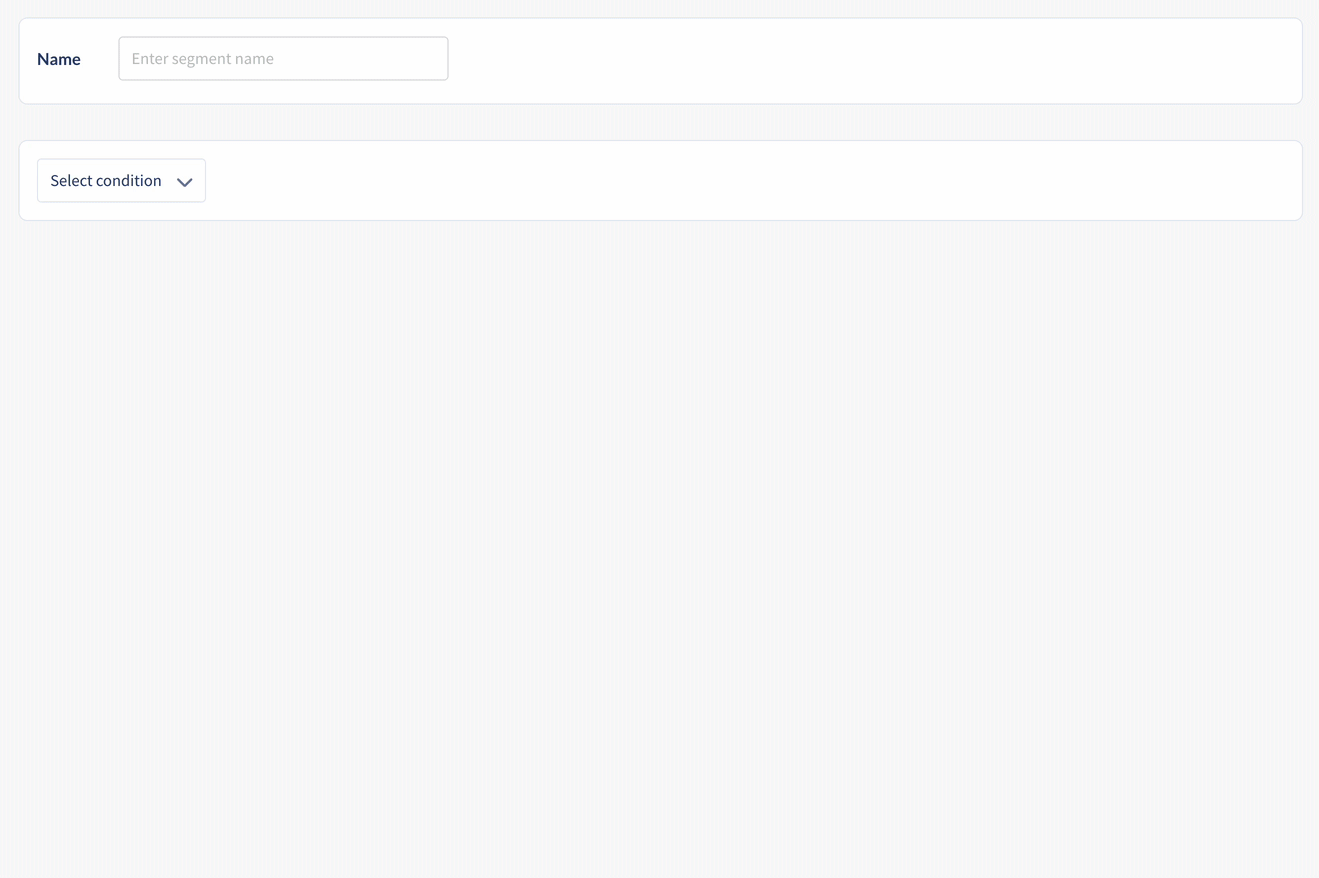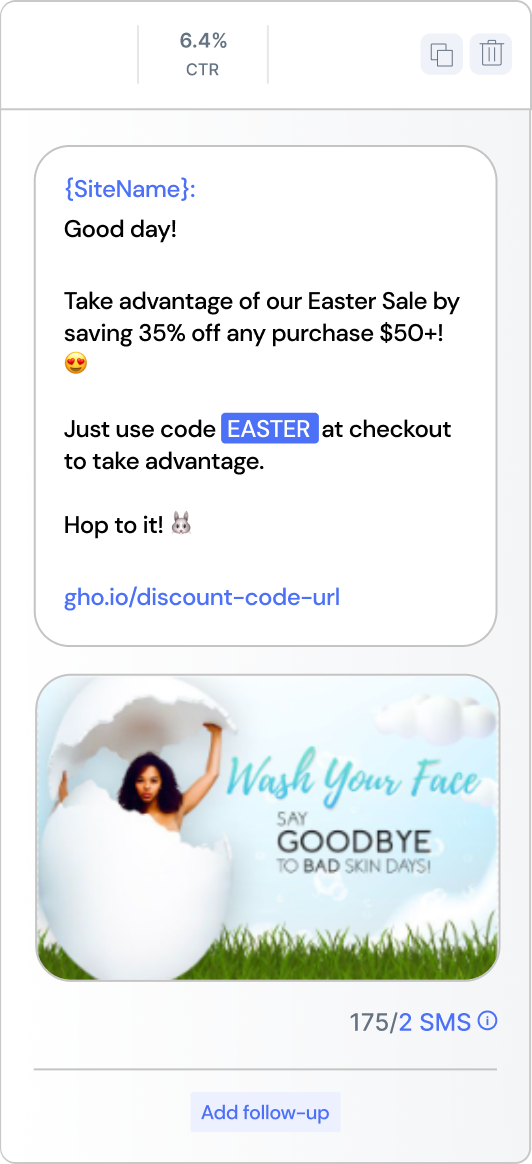 Because SMS is so direct and yields such great results, the follow-up promotion was just a reminder of the original offer! They didn't even have to sweeten the deal. This was a fairly easy tactic to implement and yielded high results with a CTR of 6.4% and a 72X ROI.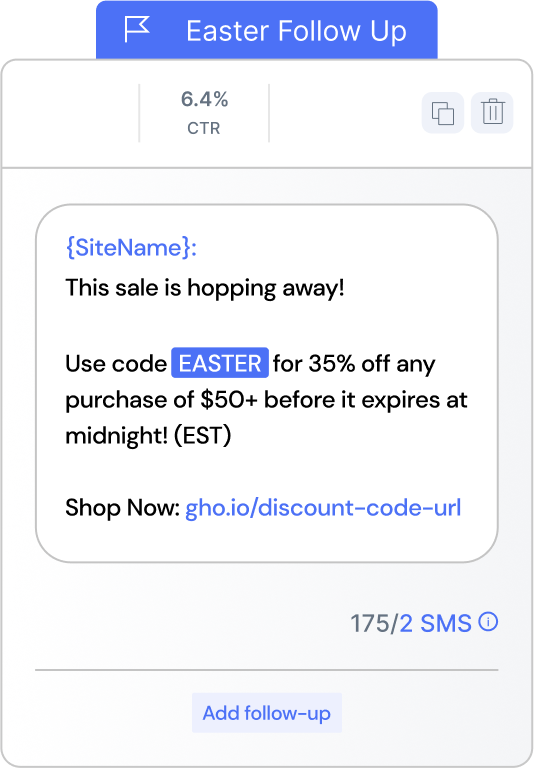 Other SMS Campaign Tips And Tricks To Try
When creating your tactical and follow-up campaigns, there are a few guidelines to follow that will help your results soar. Check them out!
Determine a deal that suits your audience. It's important to offer your audience a promotion or deal that they'll love, so take some time to identify the best option. 
Define the segment. You can base the above decision on past purchases and use Recart to segment your audience and send different deals to different audiences. This technique will also help you with your follow-up campaigns, allowing you to target customers who did or didn't purchase or convert.
Keep your copy short, sweet, and relevant. While you may be tempted to offer your customers a lot of info, customers are more likely to click if they quickly understand the goal and the benefit to them.
Set Smart Sending and Quiet Hours to make sure you're not reaching out too often or in the middle of the night.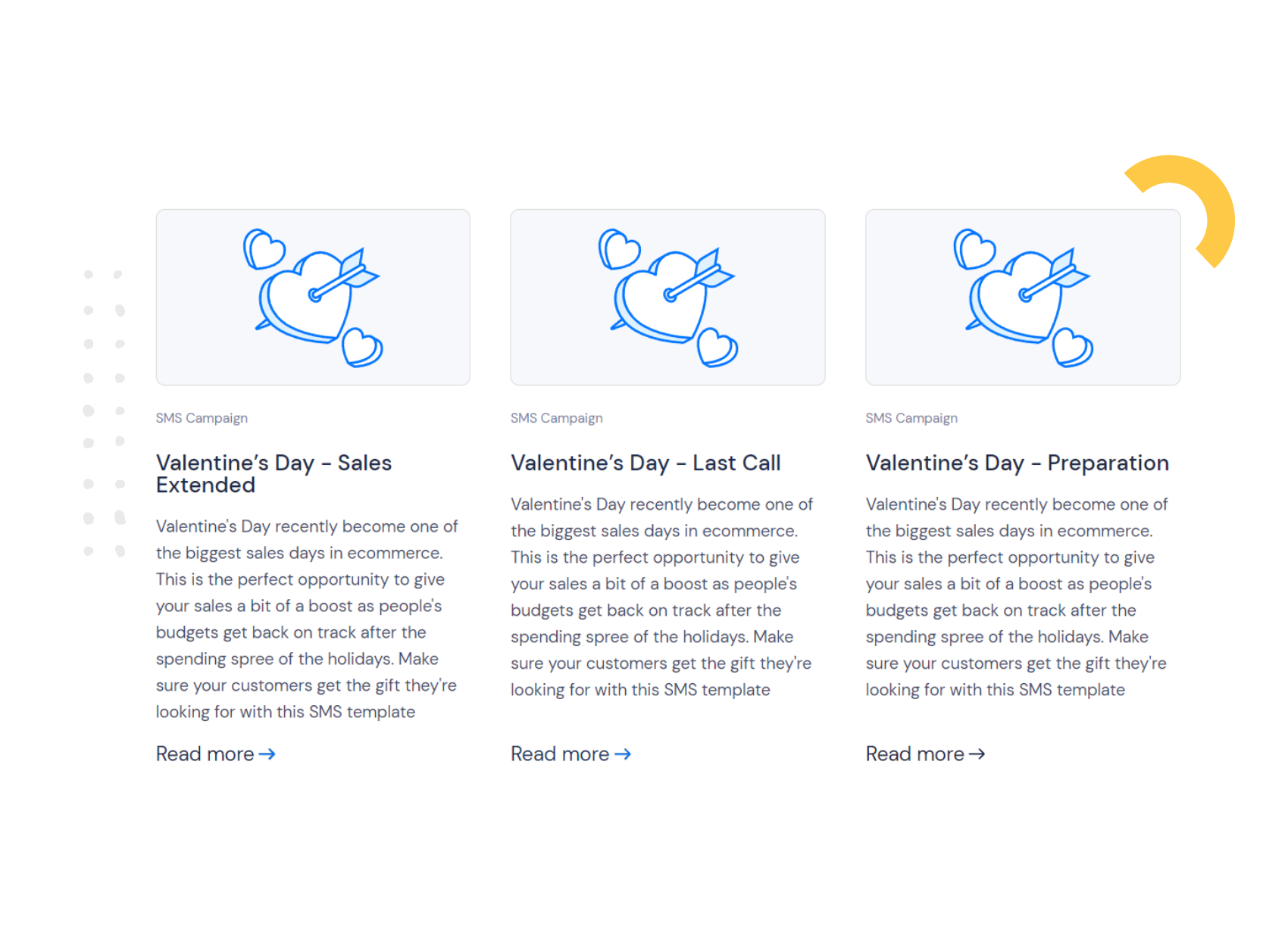 If you're not sure how to apply these tips or create your holiday campaigns, don't worry, Recart will do it for you! Our SMS experts are ready to not only help you create and define the best SMS strategy for your business but also set up the campaigns for you.
Reach out to your Customer Success Manager to help you, or if you're not using Recart SMS yet, don't waste another minute, book a demo and get started today!
Brands Grow Faster With Text Marketing
Schedule a free demo of Recart and get your SMS marketing up and running in 3 days.