UPDATED: 2019.11.18 for the new Facebook Ads Manager look
Social media is key to driving more visitors and sales for your ecommerce store. If you can get your targeting, promotion, and messaging right you can see huge increases in interest and revenue for your brand.
But it's anything but easy to get right.
The good news is, as an ecommerce store owner you don't have to worry about every single social network. No, in fact, most people focus on Instagram and Facebook as they're proven to bring the best revenue gains.
And whilst there's plenty of tips and tricks for optimizing both Instagram and Facebook marketing campaigns, the first thing you need to do is set up your tracking so you can see exactly what works and what doesn't.
How to get Facebook Pixel code?
To install Facebook Pixel, you only need to code if you want to set things up manually. But for most ecommerce platforms like Shopify or WooCommerce there are out of the box Facebook Pixel install methods. Get your Facebook Pixel ID and that's it.
First, let see how to get the Pixel ID.
Where to find Facebook Pixel ID?
Go to your Facebook Business Manager
If you have access to multiple businesses, choose the one for which you want to find the Facebook Pixel ID. If not, go to step 3.
Click on the menu icon in the upper left corner of the screen and choose Events Manager.

You will find yourself at the Data Sources tab. Here you will see all data from your Facebook Pixels.
If you don't have a Facebook Pixel yet, you can go right ahead and create one by clicking on the 'Add New Data Source' button.
If you already have at least one, here you can find Facebook Pixel ID.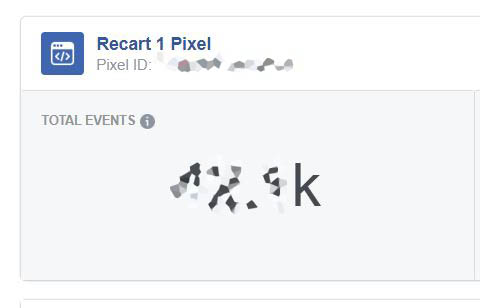 Let's see how you get the code!
Go ahead and click on 'Details'. From here you'll want to click on 'Set up' then 'Install Pixel' in the top right hand corner.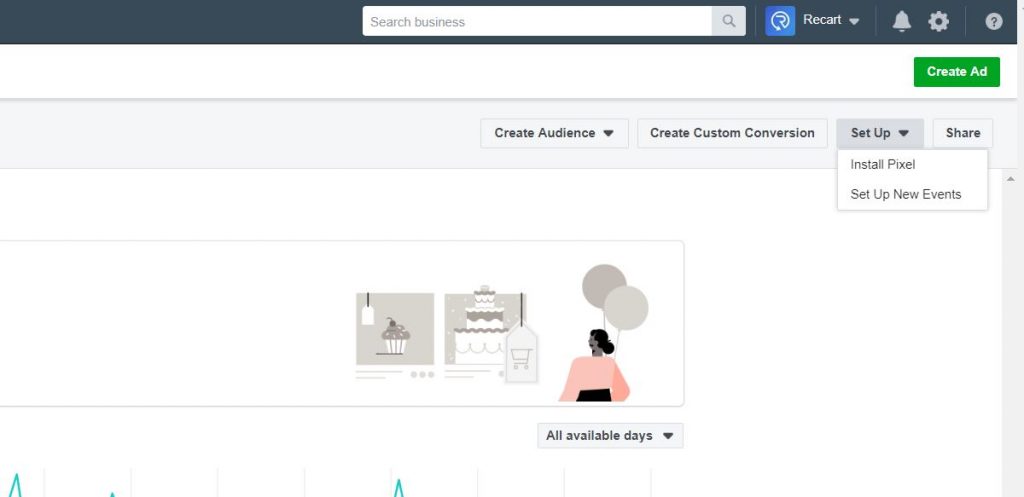 Now you can choose to either have the code sent to your developer or have a look at yourself!
That's all, we just covered everything about how to find your Facebook Pixel ID and get the Pixel code!