Find out how BlendJet has dramatically increased its revenue by including Messenger marketing in their strategy.
About the company
Out of an idea born in 2017, BlendJet was launched in June 2018 in San Francisco, California by Ryan Pamplin and John Zheng. They decided to make a blender that is powerful and portable all at once. Soon enough the brand became one of the most successful Shopify Plus stores.
Combining their impressive expertise, the two co-founders have rapidly made BlendJet into a brand that is known worldwide.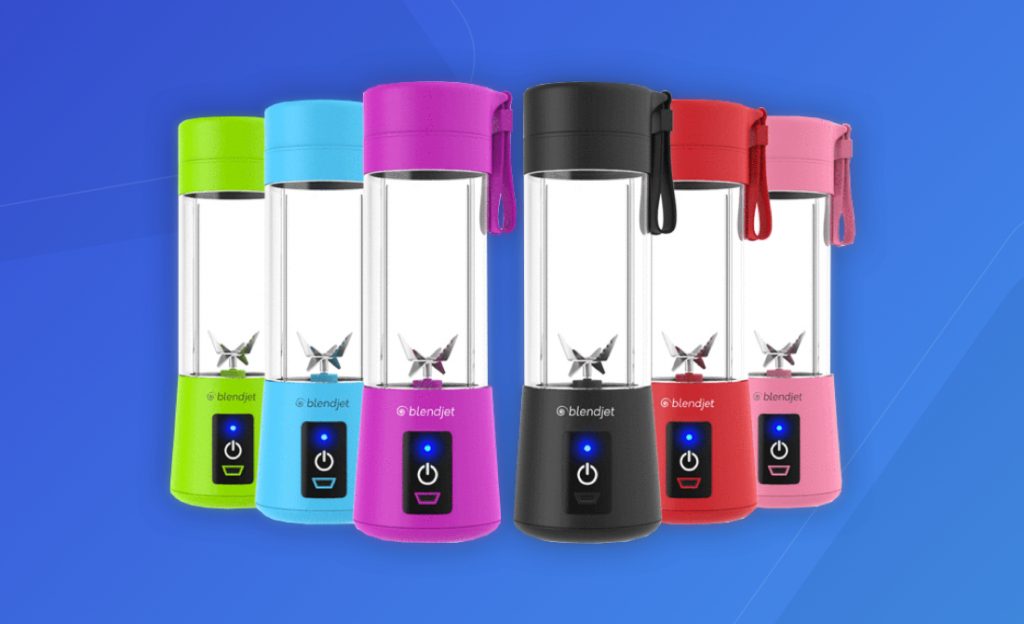 BlendJet + Messenger marketing = revenue
Being early adopters of Facebook Messenger marketing, BlendJet has truly reaped its benefits. In the past 12 months, Recart has generated more than $400,000 extra sales for BlendJet, including $291,988 made through abandoned cart recovery.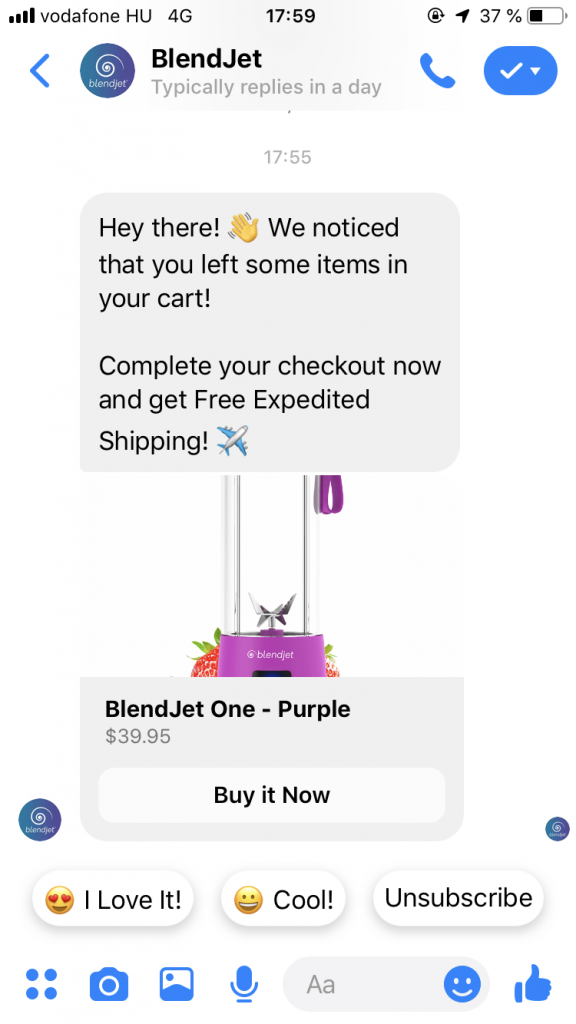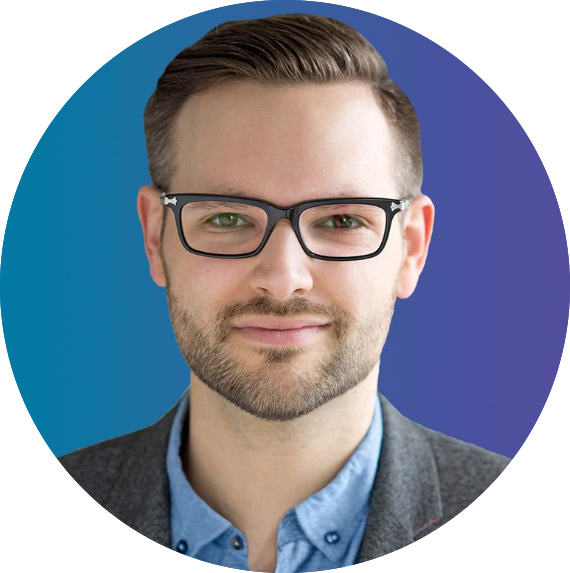 "You're always competing for people's time and attention, and the most expensive part of getting a new customer is getting them to your website. So you do anything you can to make sure they stay on your website or come back and complete the purchase."
It all started last summer when a Shopify Plus representative introduced Ryan to Recart. Ryan was looking for "the number one thing to use aside from just using Shopify Plus". The solution was right there.
"The rep said "I'll tell you that the best-kept secret is Recart. And if you use Recart, you will definitely get ROI. You can launch Recart and message everyone who abandons a cart on your website and you will see a HUGE ROI." I trusted Shopify, and I thought well if Shopify recommends it, it must be great, right?"
So for BlendJet, the decision to use Recart came without any hesitation and they went right for it. "We wanted to try it because we felt confident that it was going to work. Given our audience, it sounded like it was something that would work. Facebook is where we're finding a lot of our customer and where they're finding us."
As of today, BlendJet has sent out more than 228,000 messages to their customers on Facebook.
Ryan: "Recart is a unique solution"
When asked about what made BlendJet choose Recart, Ryan said that "other solutions worked fine but it's different".
"They just don't have the open rate that Recart has and they don't have the same kind of engagement and response rate. People get a lot of emails – they ignore emails. But it's hard to ignore a Facebook Message."
Indeed, Facebook Messages are hard to ignore as people spend 58 minutes on Facebook every day on average. Due to such high popularity of Facebook, your store's messages can easily achieve high open rates. For example, for BlendJet it is 84.90% open rate and 11.40% click rate. And it only takes one popup to capture a Messenger subscriber: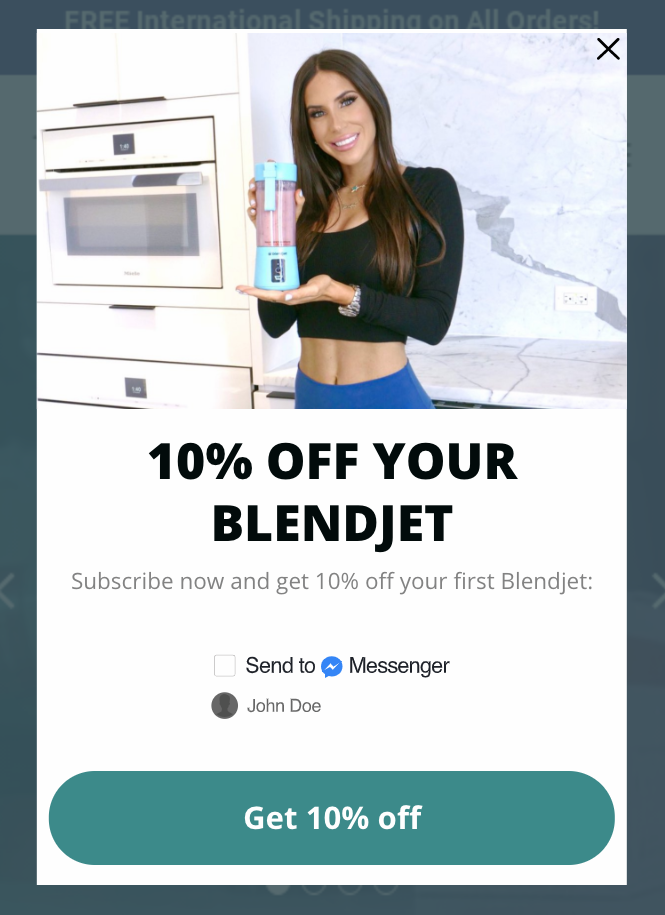 "I just want to say to anybody who has a good brand and a good ecommerce store that there is no better option, there is nothing out there that does what Recart does. So if you're not using this to win back customers who are coming to your site and leaving, then you're leaving an enormous amount of revenue on the table. I don't really see a way that someone would implement Recart and then not see positive ROI."
Service that makes you succeed
What Ryan appreciates in Recart apart from the exceptional revenue growth, is the customer care.
"Your service is above and beyond what I experienced from any other Shopify vendor or almost any other vendor of any software. Your CEO shows up at my office and spends hours here making sure we're successful. It's a pretty impressive level of service. The product works on its own but the service you provide, the recommendations, the help – it all takes it to a different level. And it really guarantees that you're not only going to be successful but you're going to be successful at a scale that is, probably, unbelievable for a lot of people who haven't tried Recart. And once they try it, they see it for their own eyes, and they're very happy… and they probably really don't want their competitors to find out about it."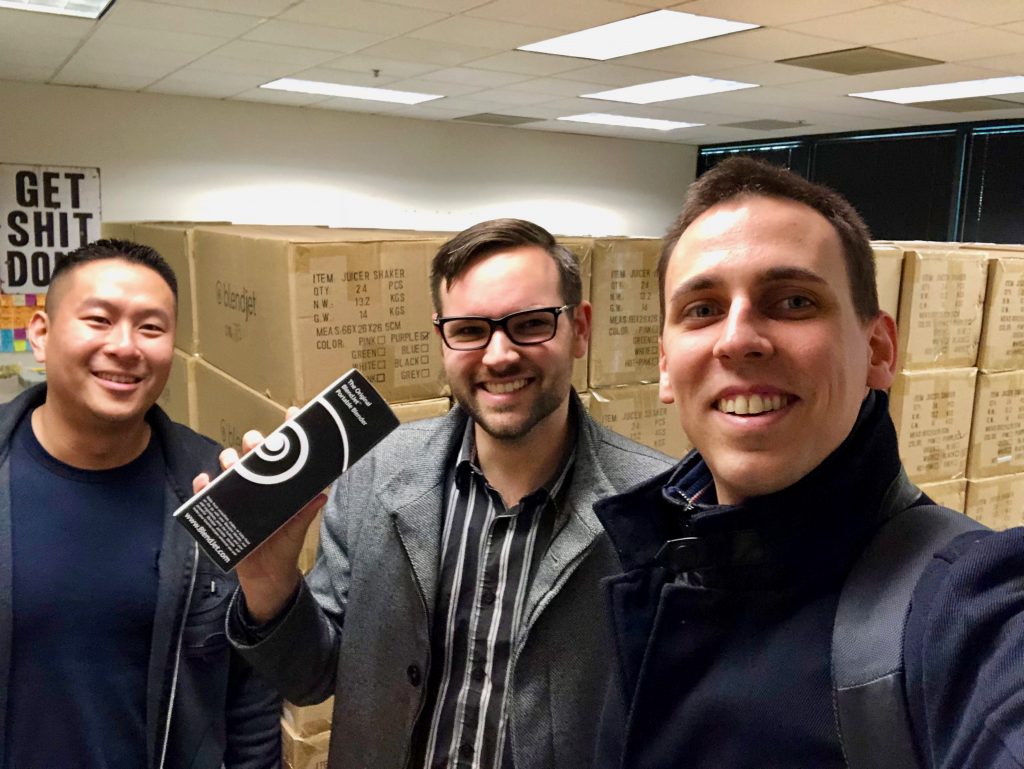 And if you're ready to get the same skyrocketing results as BlendJet's $400K+ yearly additional revenue, then frankly, there are only 3 steps to take
Step 1: Get Recart
Step 2: Get OptiMonk
Step 3: Set up the Recart<>Optimonk integration
All done? Then you're good to go! And should you have any questions, we're always happy to answer them via your preferred channel: Messenger chat, Facebook, Twitter, LinkedIn, or Instagram.