Gray Label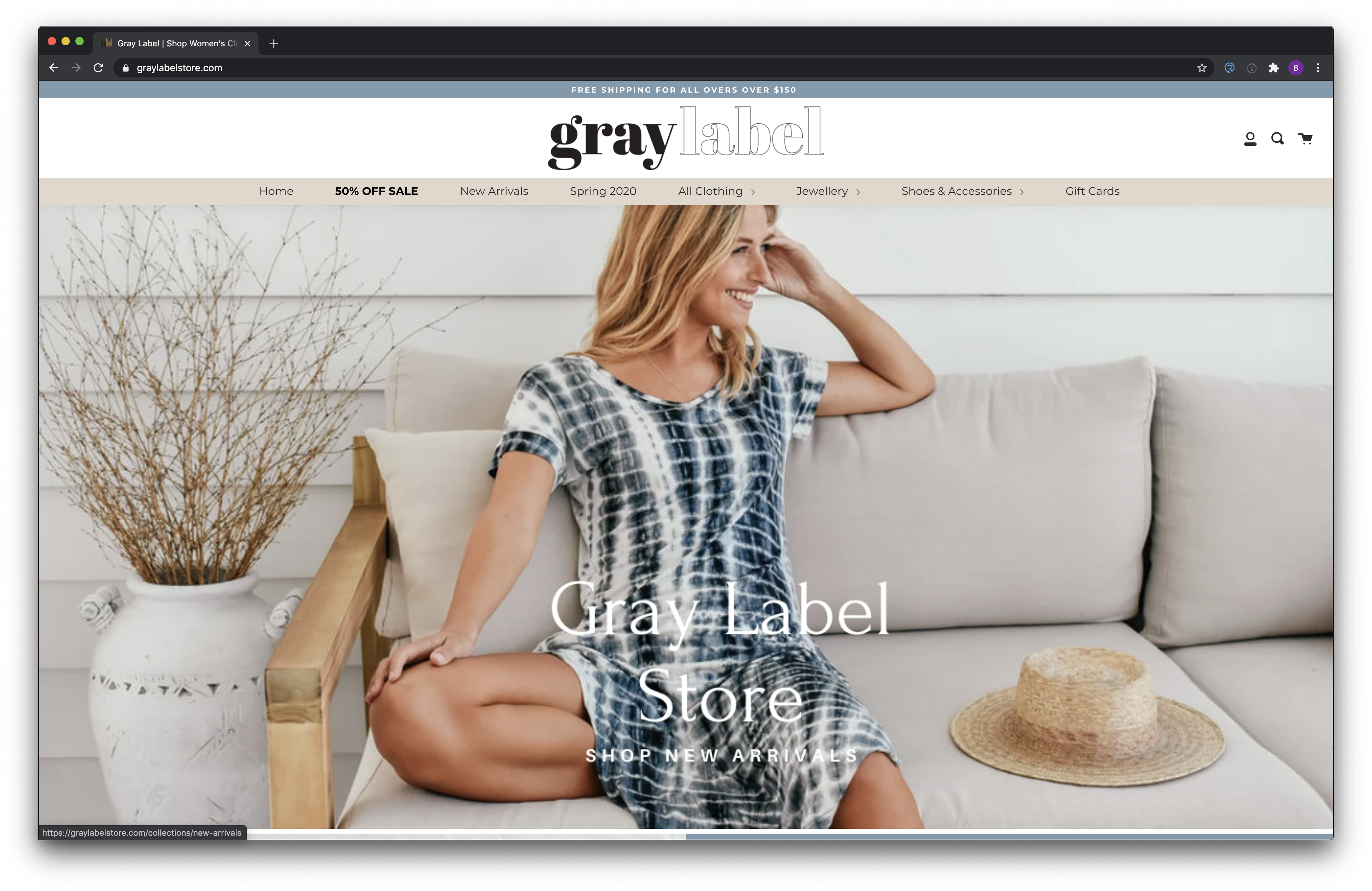 Gray Label was established in 2006 by Bianca end Belinda. As a brand by women for women, they offer affordable but on trend fashion pieces that that makes people feel good in their skin and improve their confidence.
Being new to Facebook Messenger marketing, it was especially important for them to grow their audience quickly.
For that reason, one of the first things they set up on their Recart account was the Welcome Popup, which they found to be extremely effective for getting opt-ins from mobile visitors.
By customizing the colors of the popup, uploading their logo and highlighting their mystery discount, they made this popup match their brand image and engage visitors like no other popup did.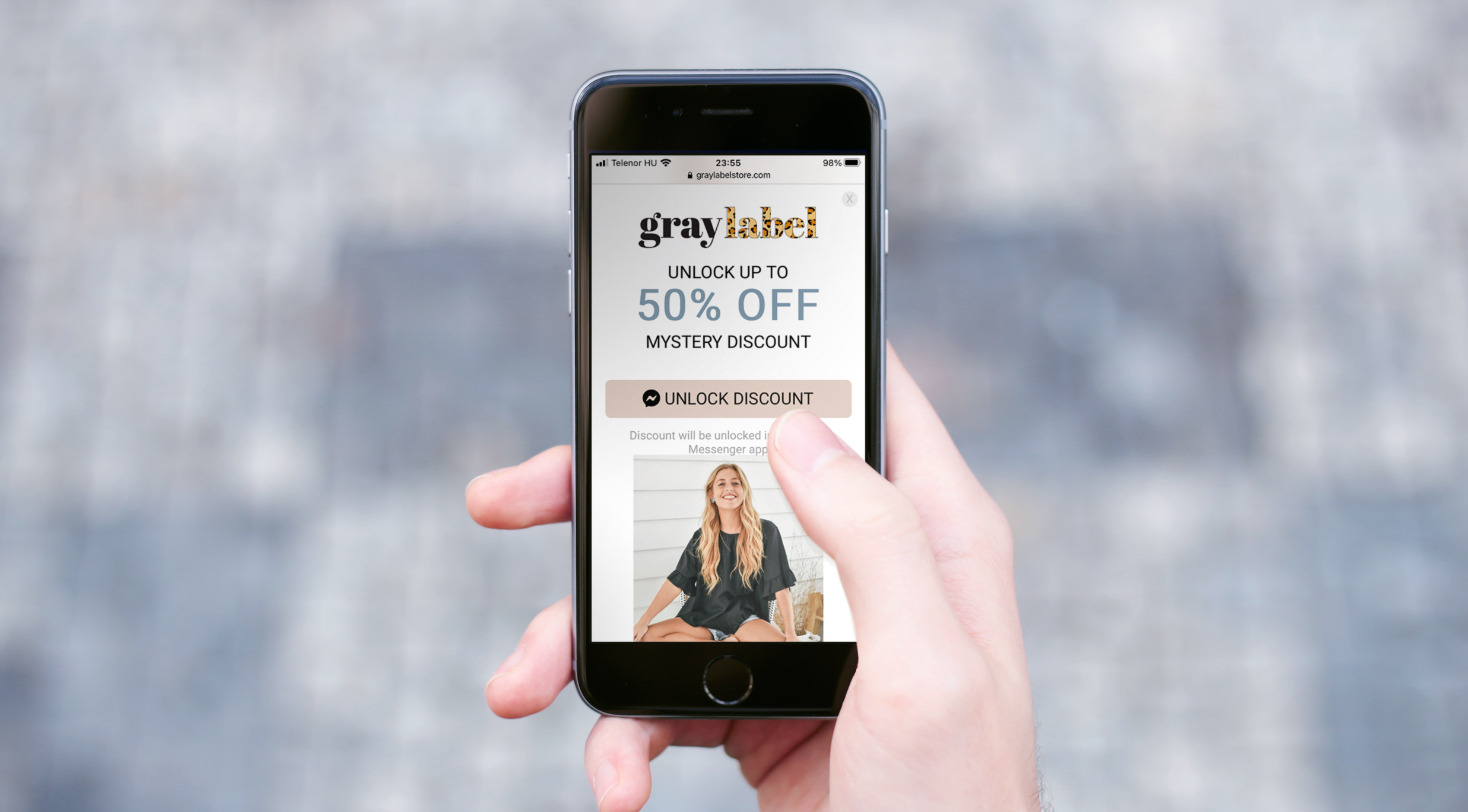 Visitors, after subscribing via the Welcome Popup, get one offer selected randomly from a set of preset discounts. This is a very effective technique that takes advantage of the motivating-uncertainty effect and adds just a pinch of excitement to the Conversation Flow.
A similar conversation flow is very easy to set up with Recart, thanks to the built-in Randomizer feature and the support for sending discount codes in Facebook Messenger. You will also find multiple built-in templates that you can use as a starting point for achieving the same effect for your brand.
In addition to the welcome flow, they use Recart Automated Campaigns extensively.
Their Abandoned Cart Messenger Campaign has proven to be one of the most important marketing automations they set up for their store, converting cart abandoners to customers at an extremely high success rate.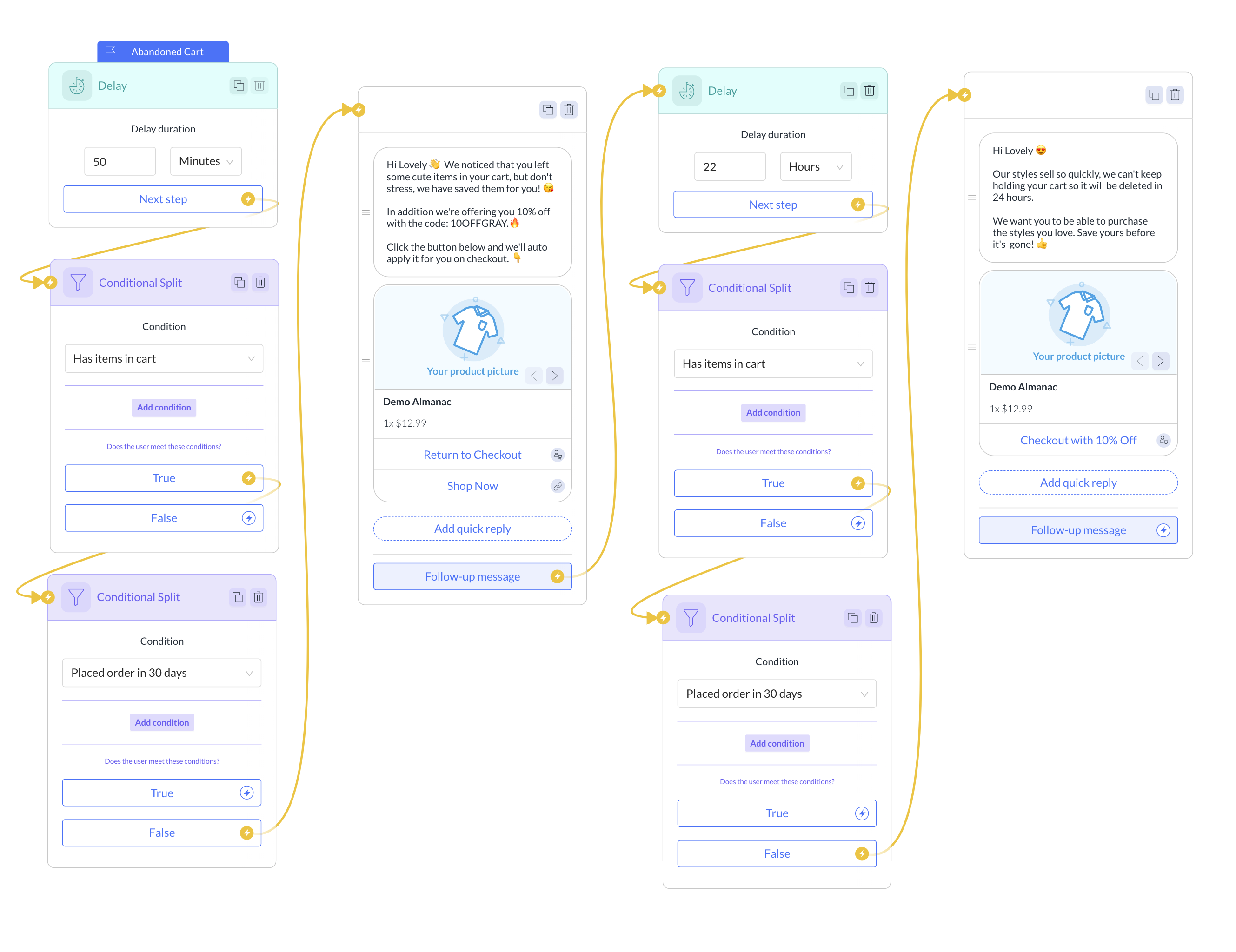 They also enabled Messenger Receipts and Fulfillment Notifications, which customers find very helpful, as it is the most engaging form of staying up-to-date with an order, right inside the Facebook Messenger app.
West & Willow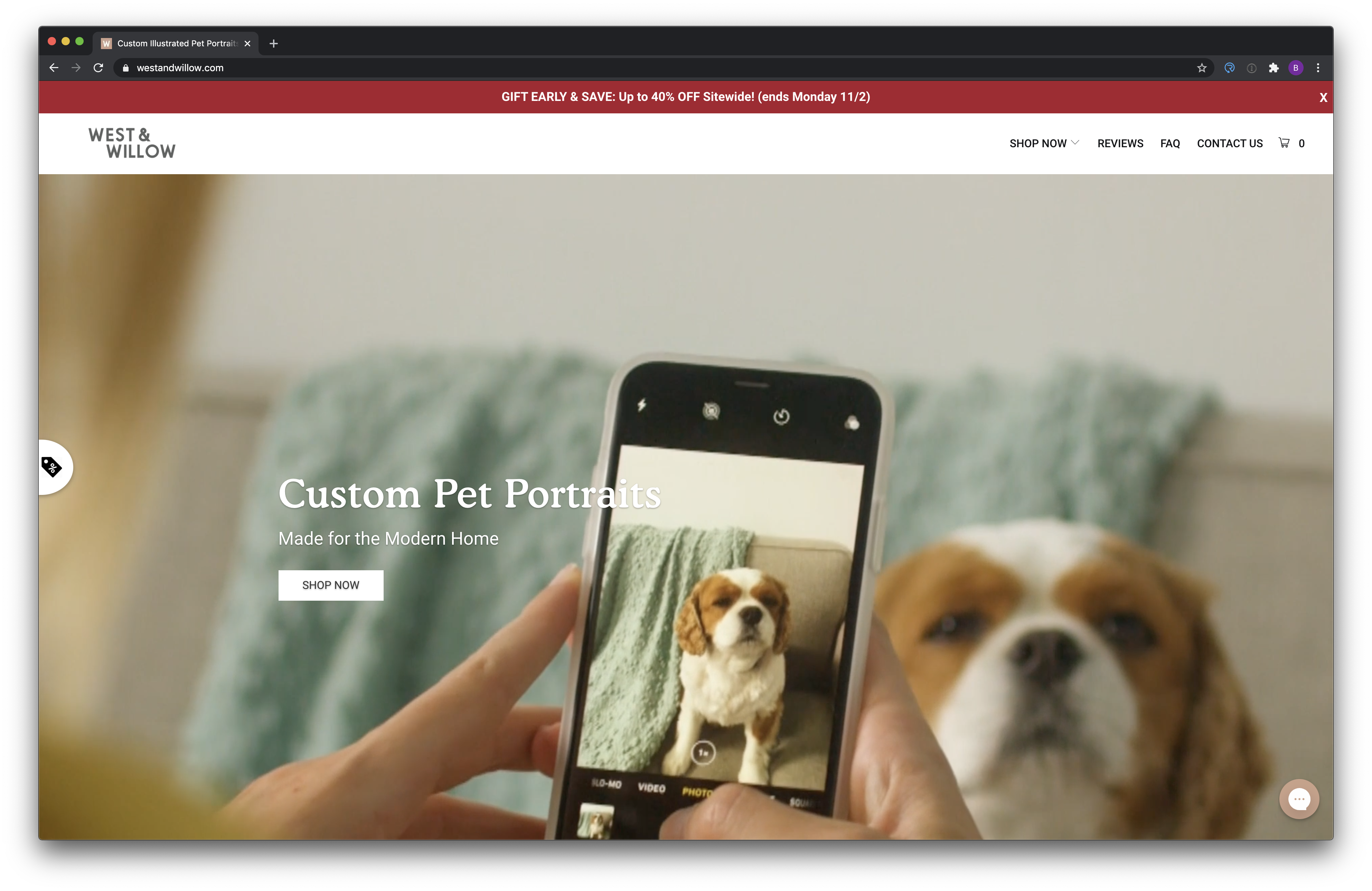 Founded by Ben, a proud pet-owner and life-long East Coaster, West & Willow was born out of the realization that nobody was selling pet portraits that would match his modern aesthetic. After finalizing the portrait of his French Bulldog, Zoey, he decided to create West & Willow with the goal of spreading the joy to as many pet owners as possible.
Using Wheelio in combination with Recart, they can subscribe visitors to their email list and their Messenger audience at the same time.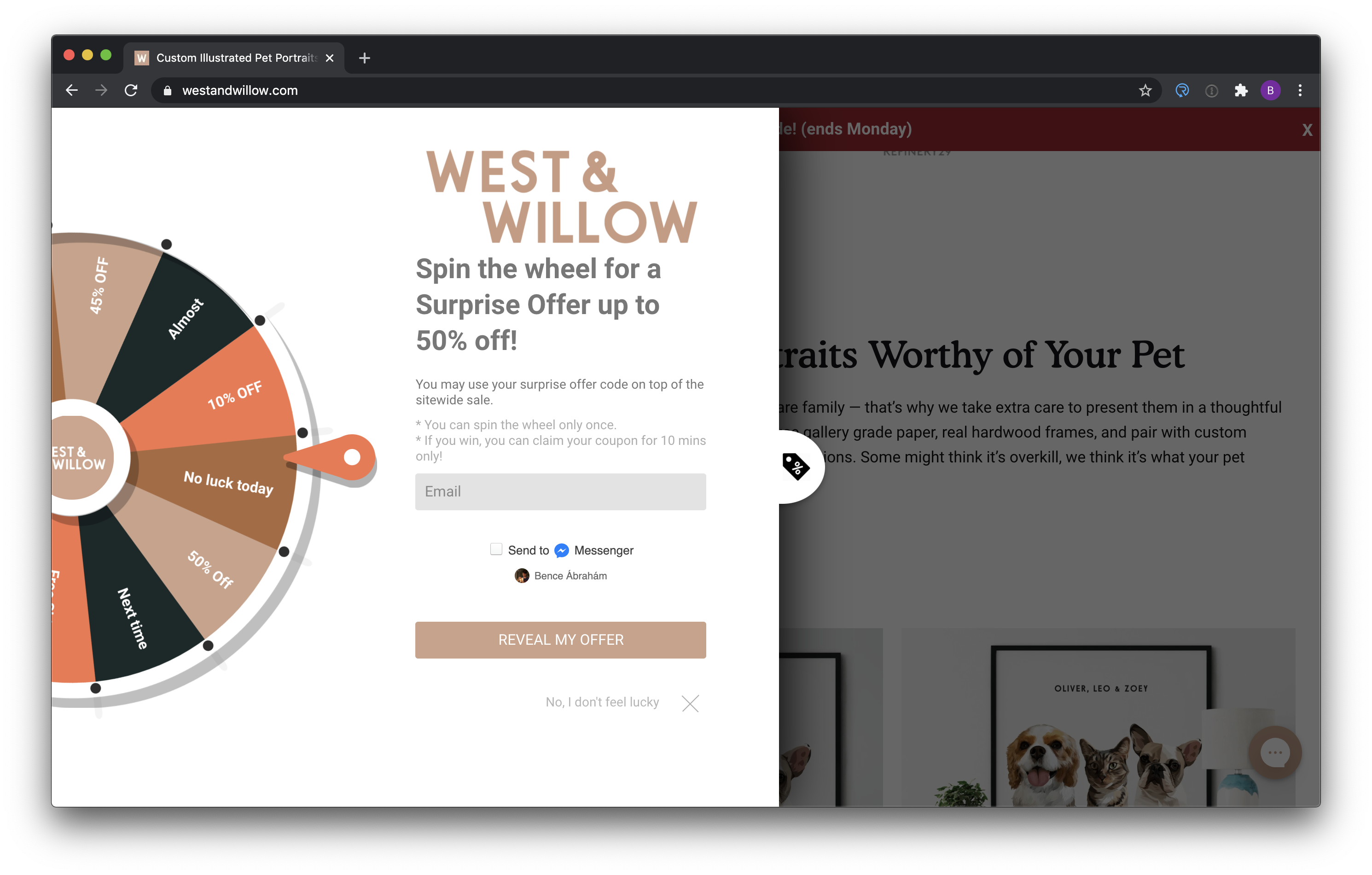 The Wheelio – Recart integration is very simple to set up, and proven to be an extremely effective subscription method for most audiences, West and Willow is no exception.
In addition to the Wheelio popup, they also subscribe customers on the order confirmation page using the Recart Order Page Subscription tool. This subscription tool is ready to use with just one click, integrating seamlessly with the Shopify checkout pages.

To engage their sizeable loyal audience of pet owners, the West and Willow marketing team often sends sponsored messages with Recart. This is the ultimate way of boosting flash sales or holiday promotions like Black Friday.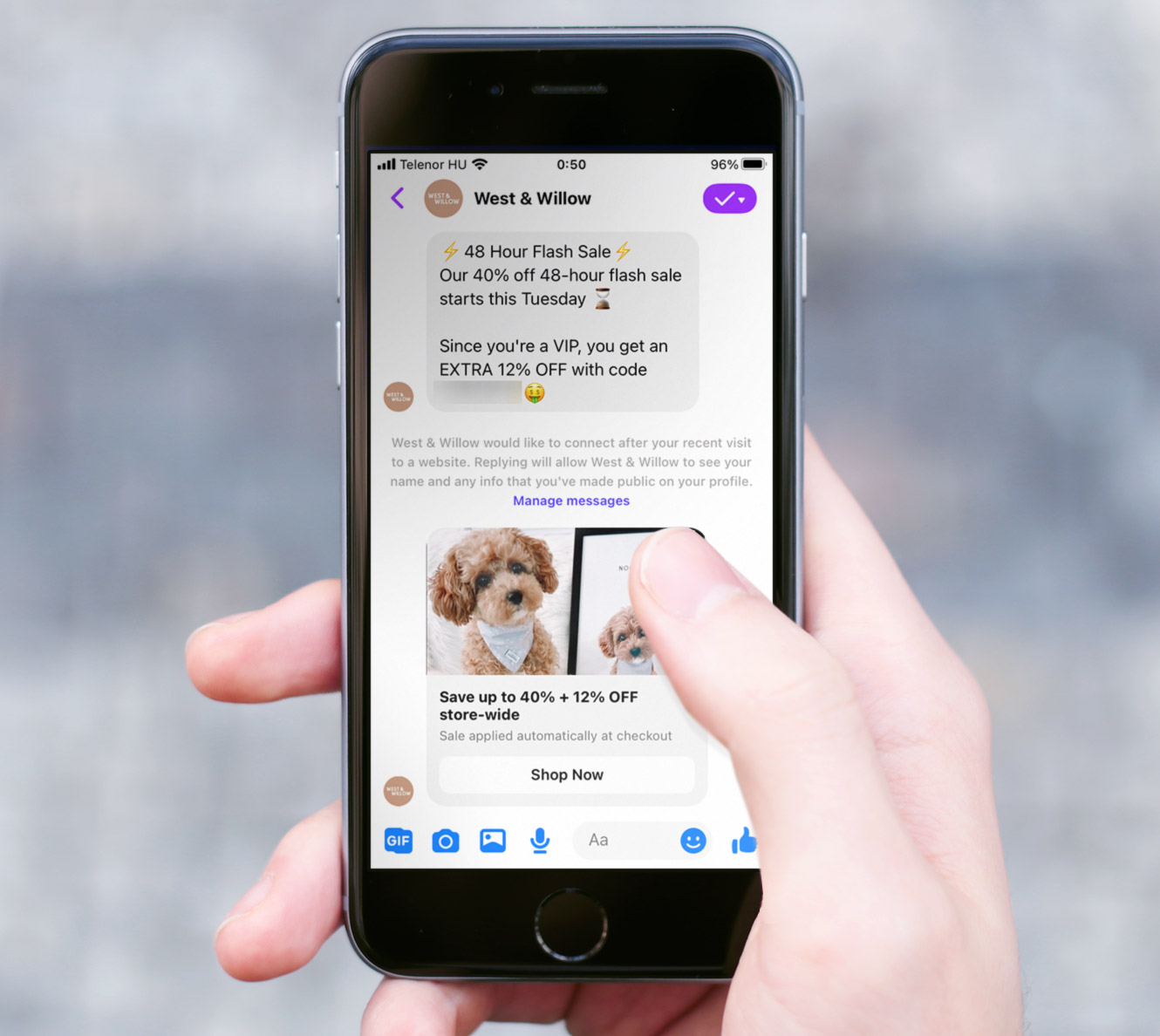 Since they know that their visitors will be almost exclusively pet lovers, they take full advantage of the multimedia capabilities of Recart Conversation Flows.
In fact, West and Willow customers will find high quality photos of cute animals in just about every automated message they receive, from the first message in the Welcome Conversation Flow to the very last abandoned cart reminder. No wonder these automated messages have such a high conversion rate!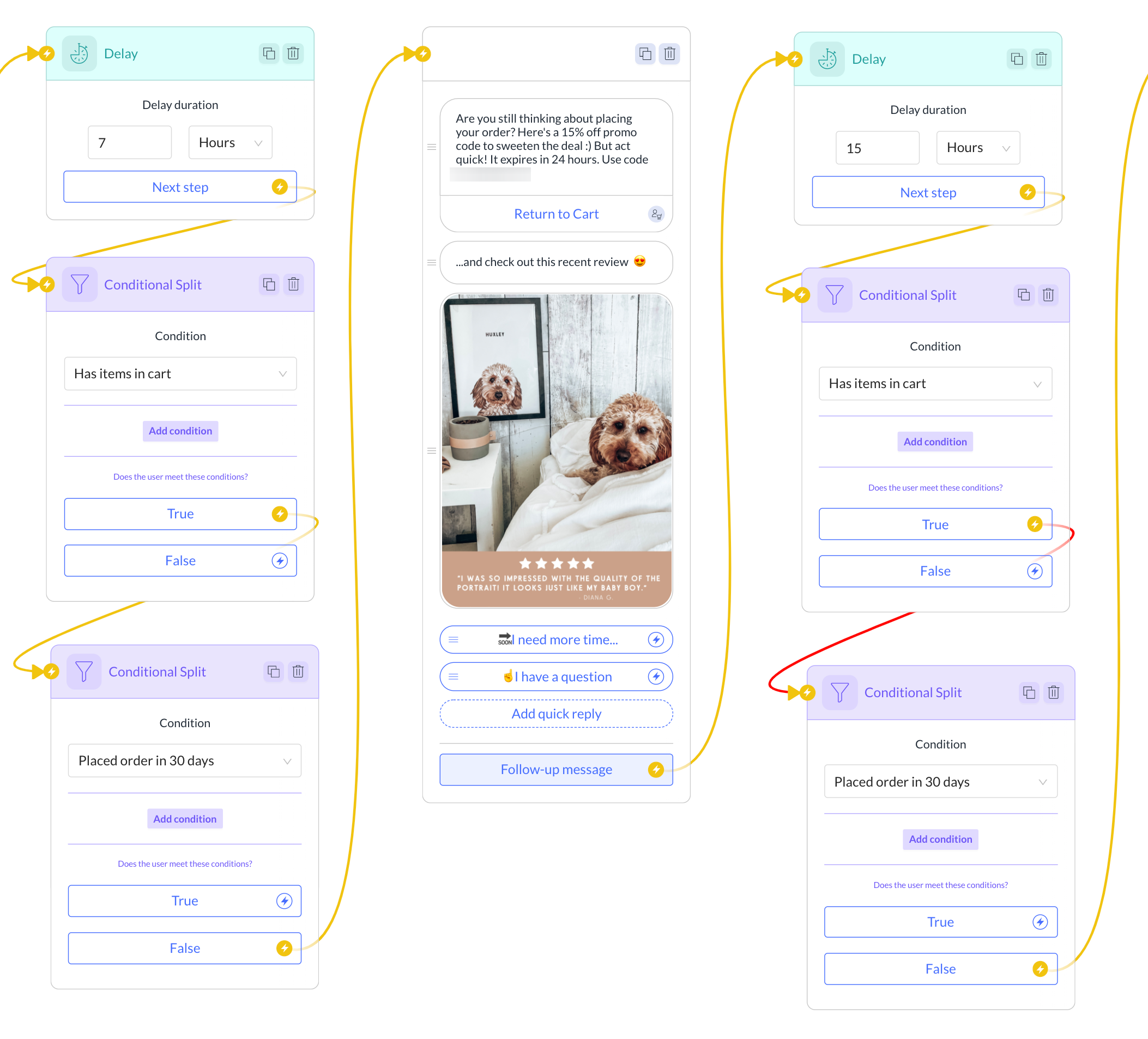 Setting up an abandoned cart reminder sent in Facebook Messenger might seem like a complex task. Luckily, Shopify store owners can get all the benefits of Facebook Messenger marketing simply by installing Recart on their store. Recart integrates seamlessly with Shopify, as well as the most popular SMS and email apps, making it a breeze to set up and get started.
Kizik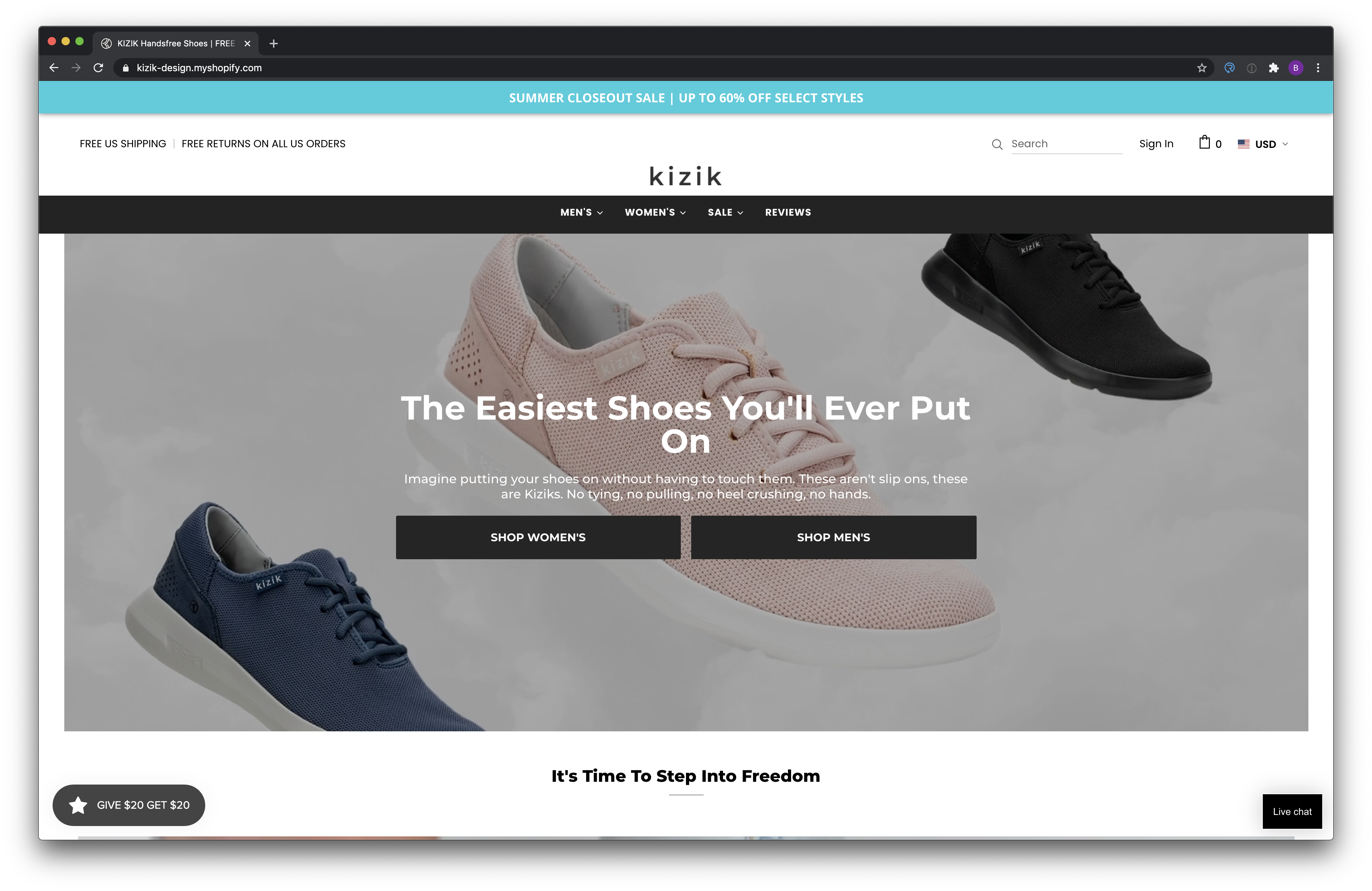 The team behind Kizik set out to revolutionize the footwear industry by creating truly original and extraordinary shoes where function meets fashion. Recently, they decided to install Recart on their Shopify Plus store, wanting to boost their revenue, engage their audience more effectively and provide a better customer experience.
Since they were completely new to Facebook Messenger marketing, the very first thing they needed to do was to enable a subscription tool. They settled with the Recart Welcome Popup, which worked exceptionally well for them. Since the majority of their on-site traffic is made up of smartphone users, they needed a tool that's optimized for mobile visitors, and they were very happy with the features and results of the Recart Welcome Popup.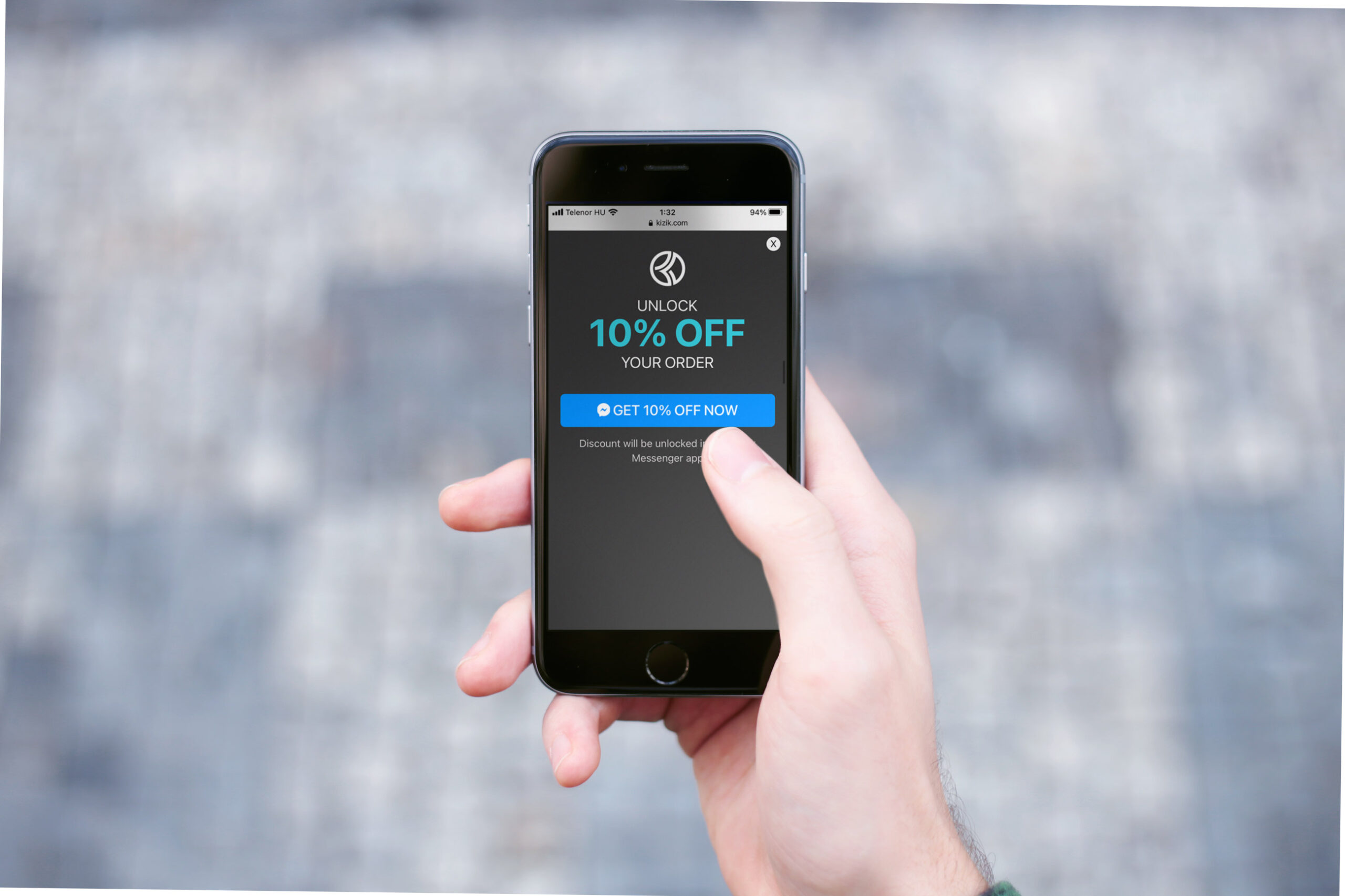 When opting in with their Welcome Popup, every new subscriber enters an automated Conversation Flow where they receive a discount code for 10% off, and the opportunity to unlock a higher discount: For that, they must subscribe to their marketing text messages, which they send periodically from Postscript.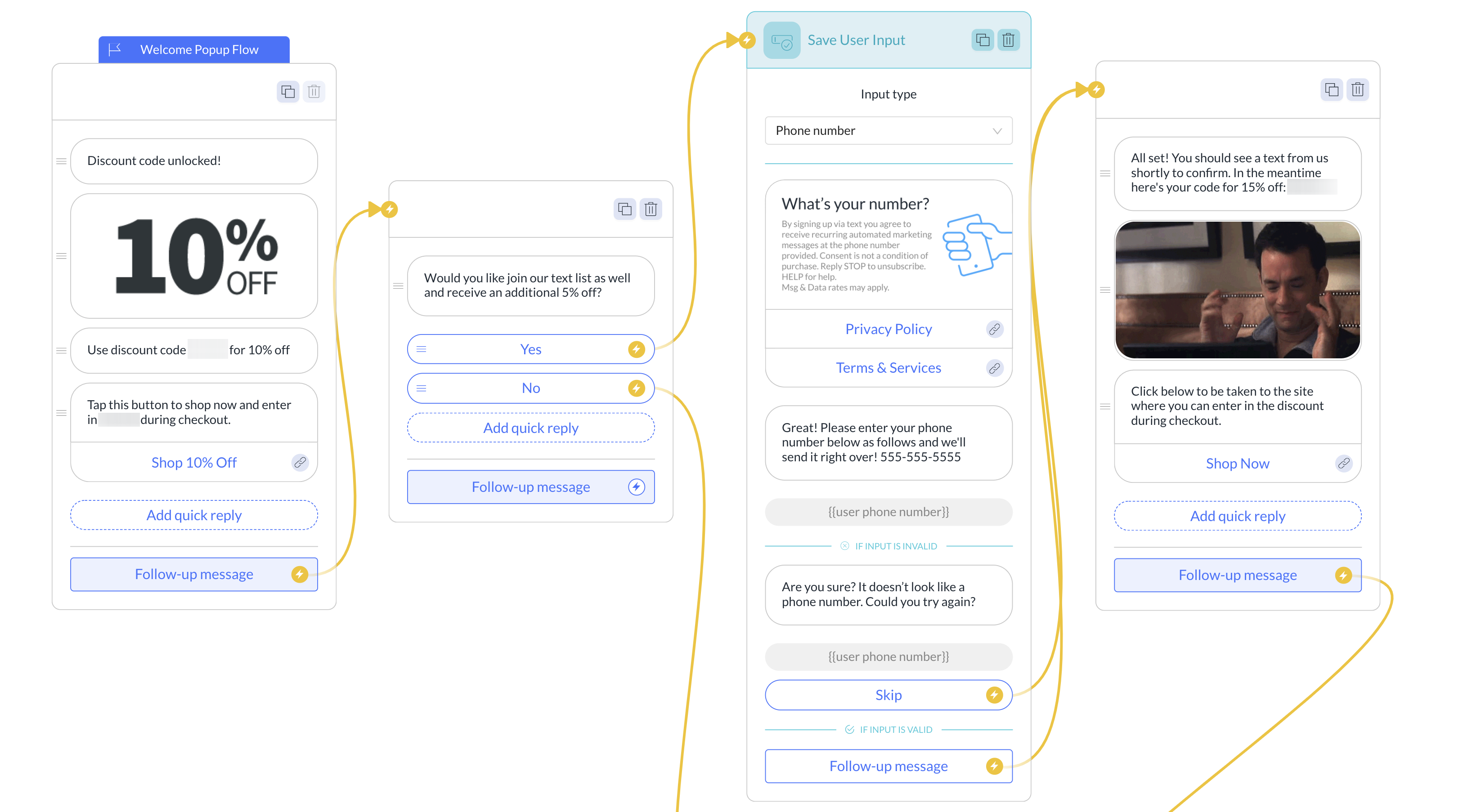 This is possible thanks to Recart's integration with Postscript, which allows merchants to capture phone numbers in Messenger Conversation Flows and automatically add them to a selected list in Postscript.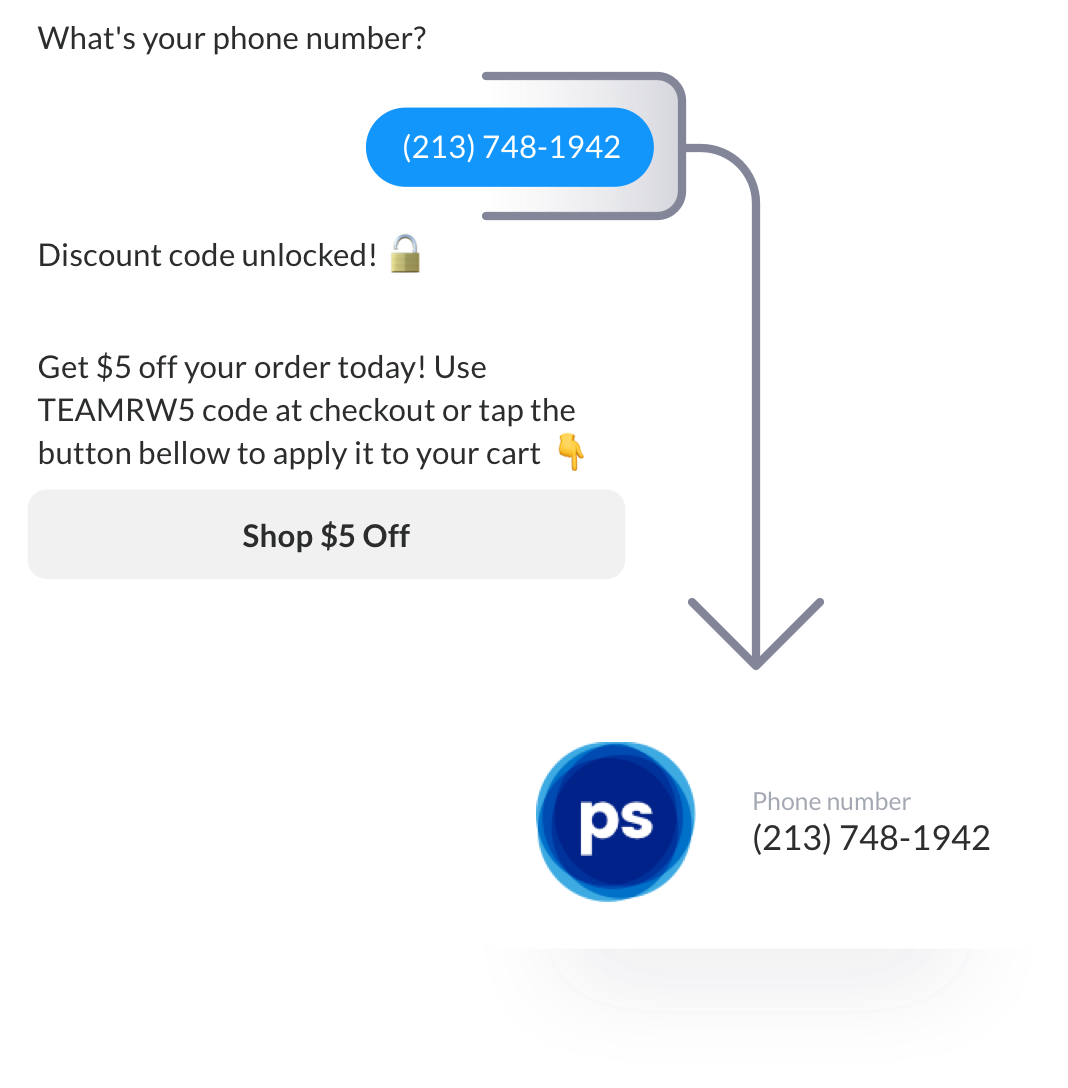 Additionally, since Recart is also connected to their Klaviyo account, Recart will automatically create Klaviyo contacts for Recart subscribers as well. These contacts are also enriched by Recart with the following personal information: First name, last name, email, gender, language preference and timezone.
These pieces of contact data can be used to segment and personalize email campaigns sent from Klaviyo.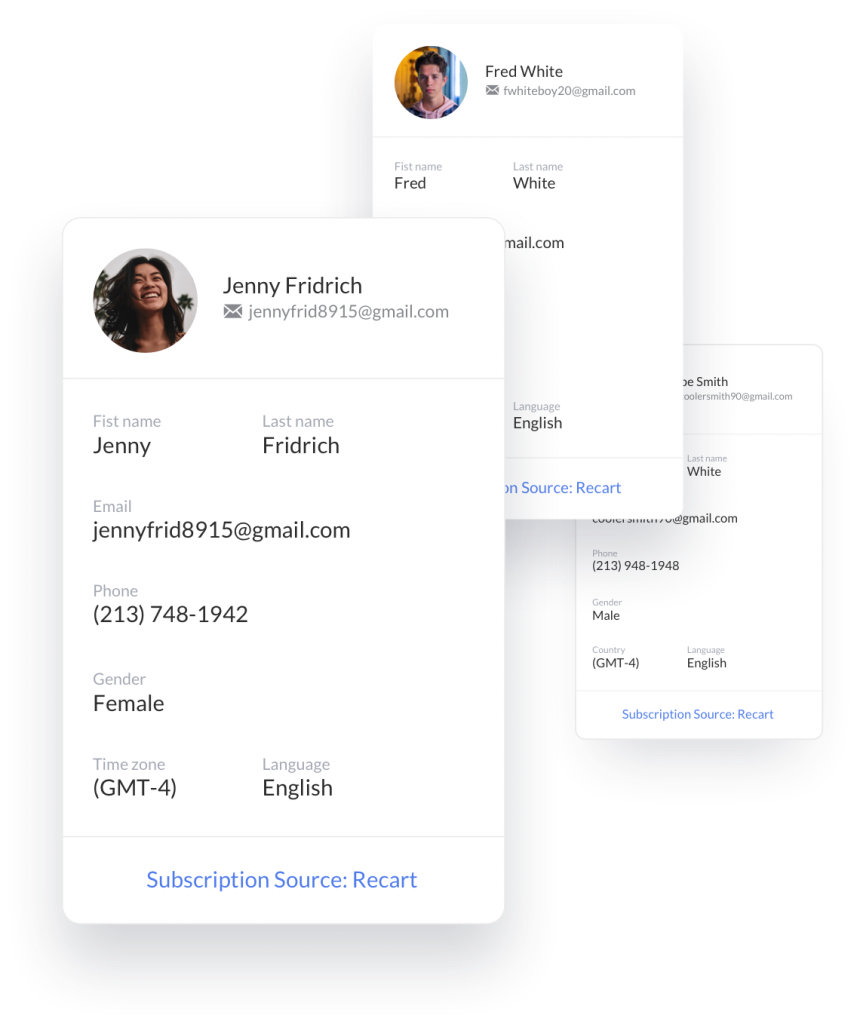 To maximize their growth, they also wanted to take advantage of the automated campaigns available in Recart, which work out of the box on Shopify stores.
They started off with the default abandoned cart campaign, and within minutes, they were ready with customizing the content of their abandoned cart messages.
This is thanks to the easy-to-use Conversation Flow Editor where the flow and content of the messages can be viewed and edited directly in a visual, intuitive editor.
The built-in Recart abandoned cart campaign proved to be highly effective for recovering abandoned carts and has been contributing to their revenue significantly since day one.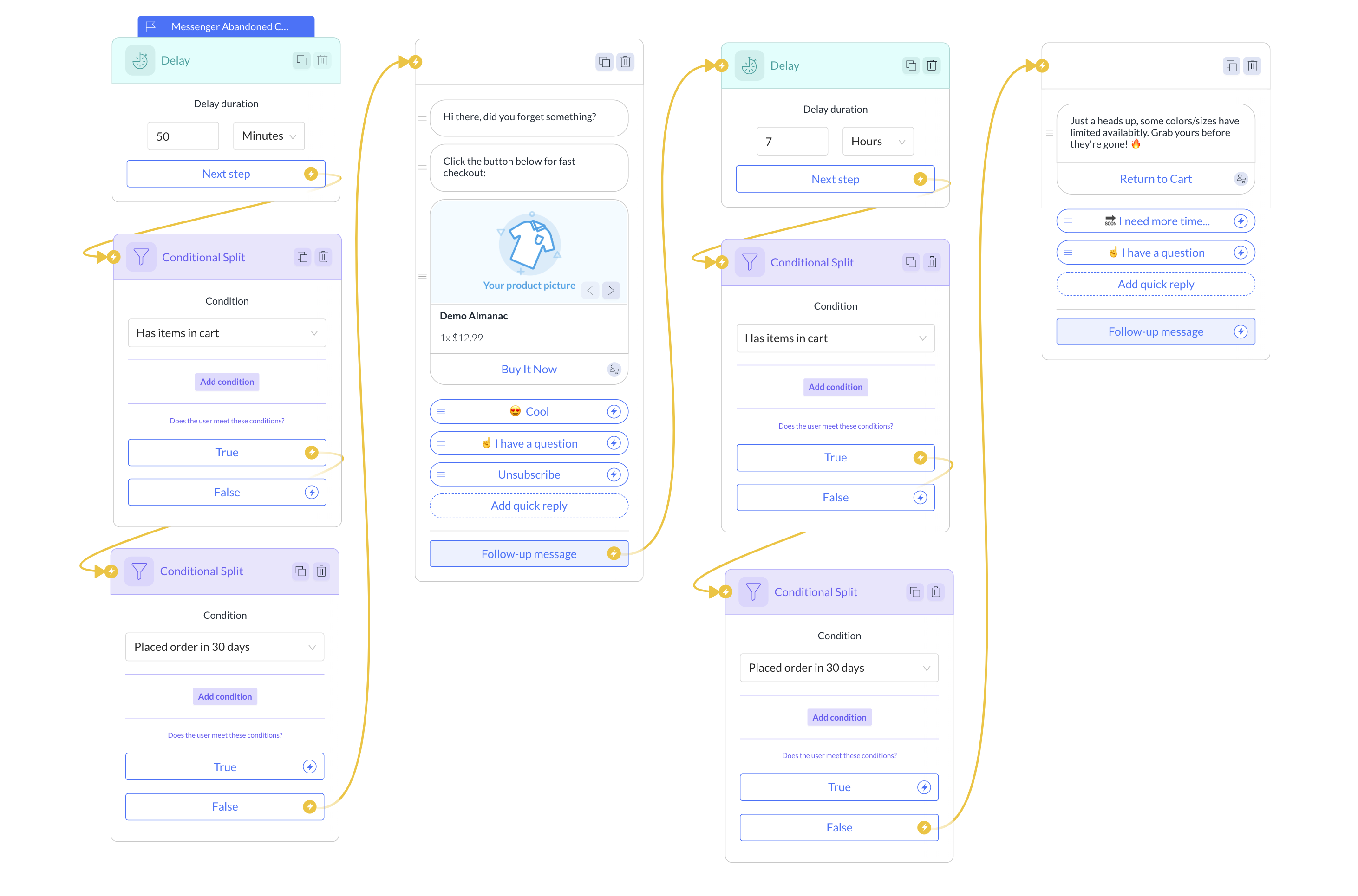 When the Kizik marketing team realized how well their Facebook Messenger campaigns are performing, they wanted to double down on Messenger and use it for boosting sales at product launches and popular holidays.
Sponsored messages work exceptionally well for getting the word about something newsworthy, like a seasonal sale or a new product: No wonder that basically all Kizik promotions and product launches are now backed by a sponsored message campaign to guarantee success.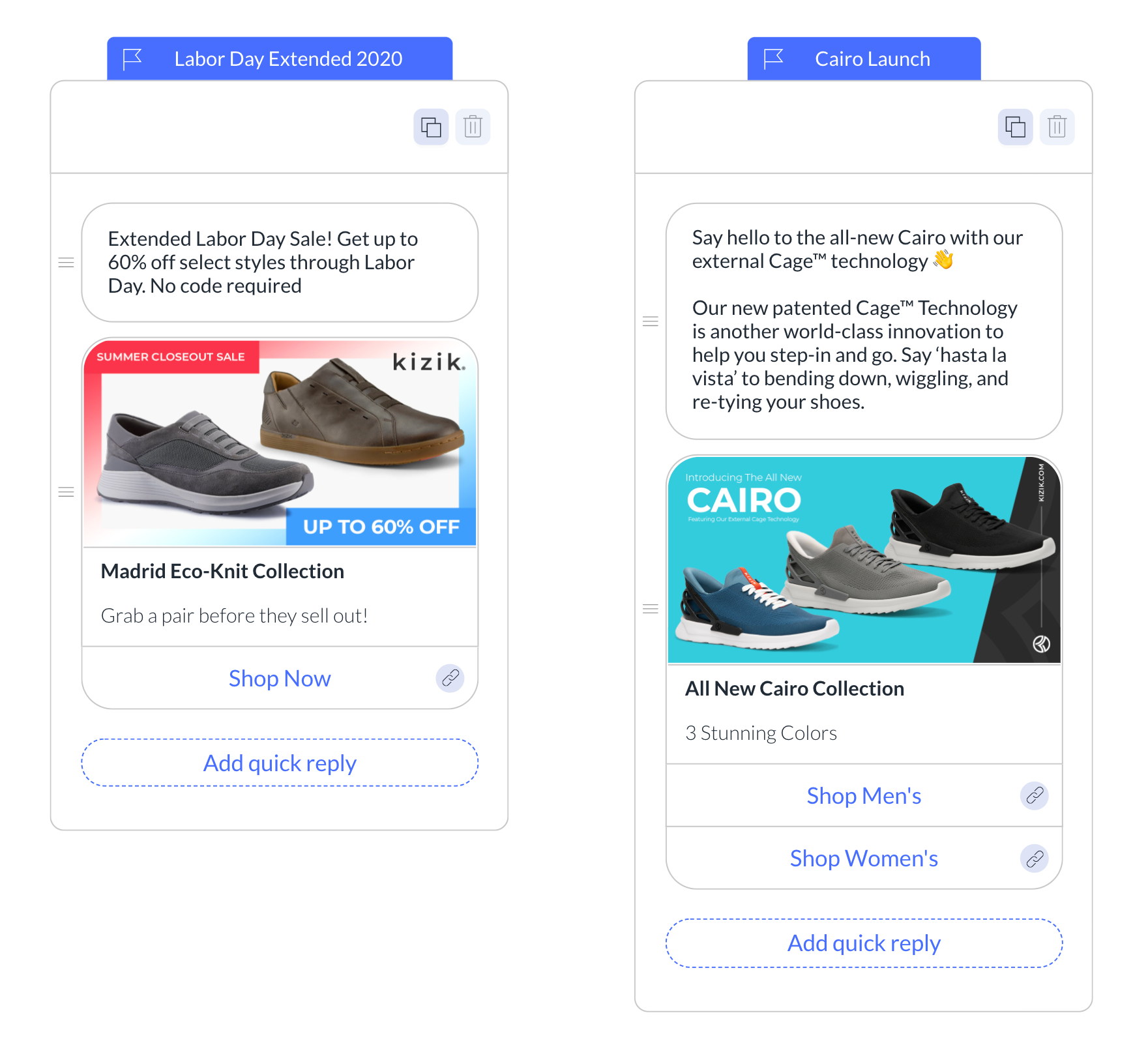 Your Super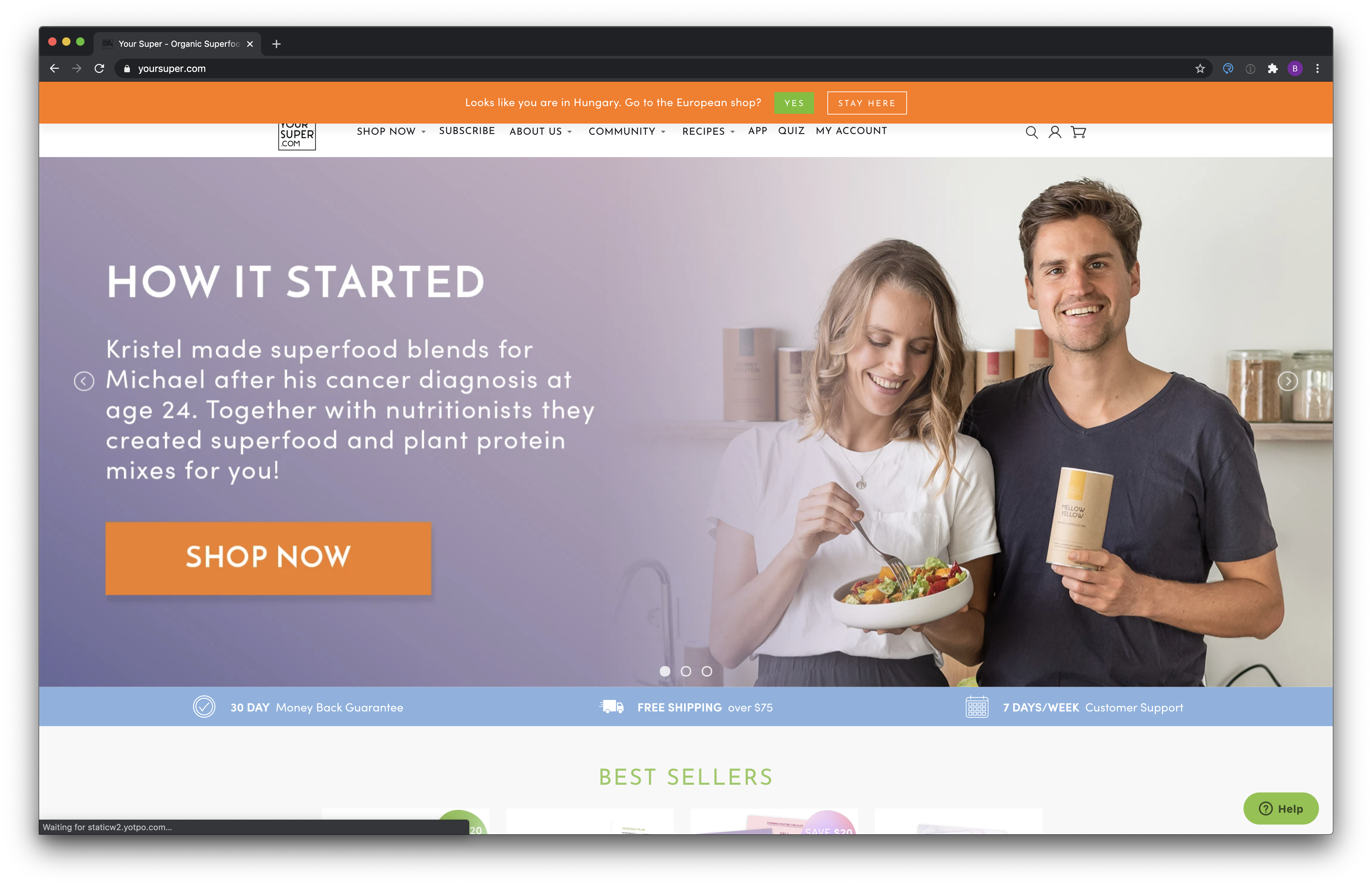 Michael and Kristel, founders of Your Super used to be professional tennis athletes. Having defeated cancer, they understand the importance of a whole food diet and made it their personal mission to educate and inspire people to base their diets on the best natural whole foods.
When they were just getting started with Facebook Messenger marketing, they were relieved to learn that they didn't need to move away from their battle-tested popup: Recart integrates with popular popups and other subscription tools.
After installing Recart on their Shopify store, they simply enabled the Recart integration for Wheelio and they were already up and running.
Wheelio is a very popular popup in certain segments due to its gamified approach to opt-ins. Lucky for Wheelio users, Recart has a seamless integration that allows merchants to connect Recart to their favourite popup apps with no effort at all.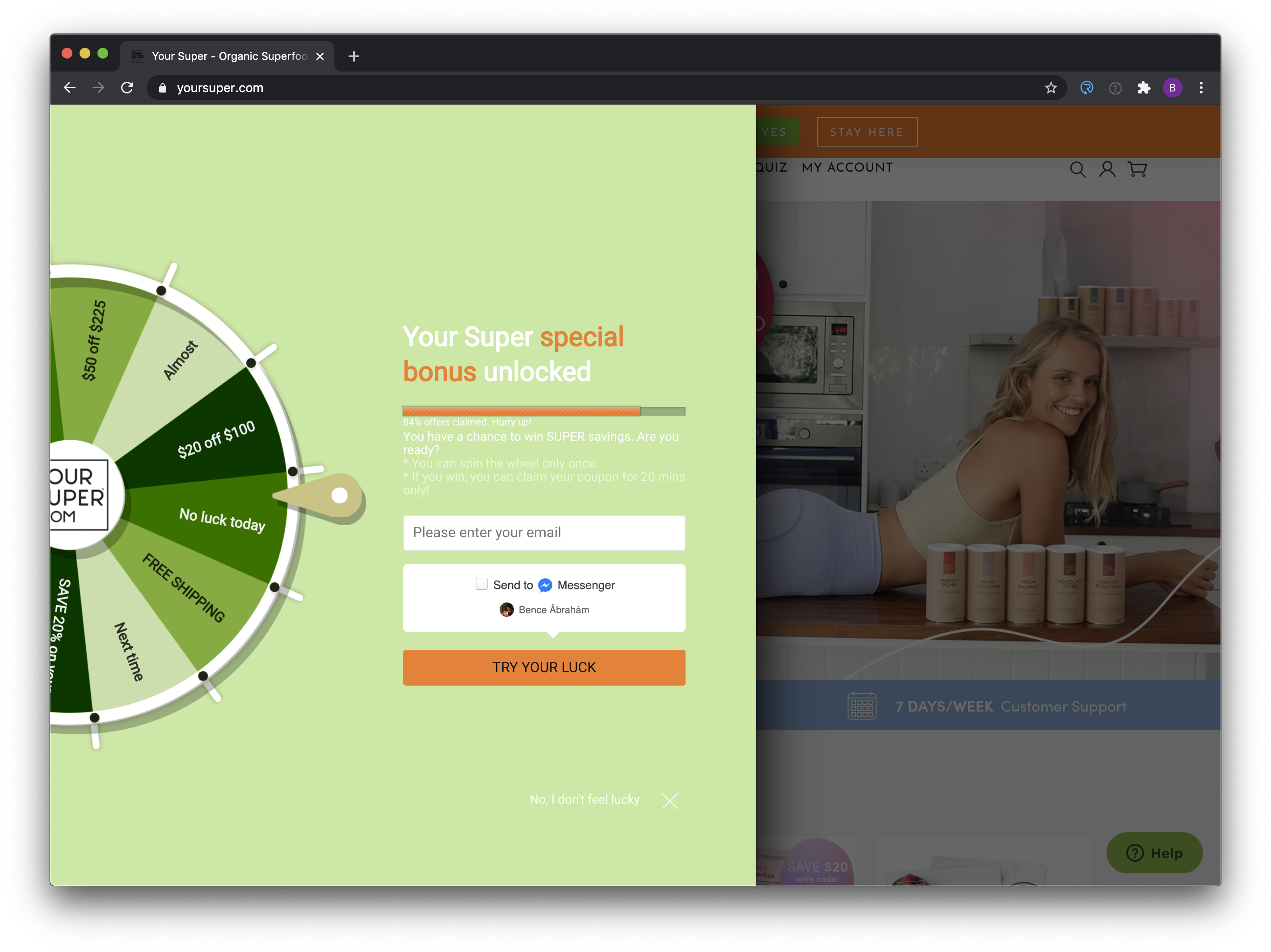 Using Recart with Wheelio allows them to grow their email list and their Messenger audience with a single popup.
The Wheelio popup is integral to the opt-in strategy of Your Super, but it's not the only subscription tool that they use to maximize their conversion rate.
They also subscribe customers on the order confirmation page using the Order Page Subscription tool available in Recart.
This feature integrates seamlessly with Shopify checkout pages, therefore, setting it up means simply clicking a switch on the Recart Dashboard.

When launching a new product, or starting a promotion, they always send a sponsored message campaign to their Messenger audience. This is a very effective method to generate hype around new products and promote upcoming sales and special offers.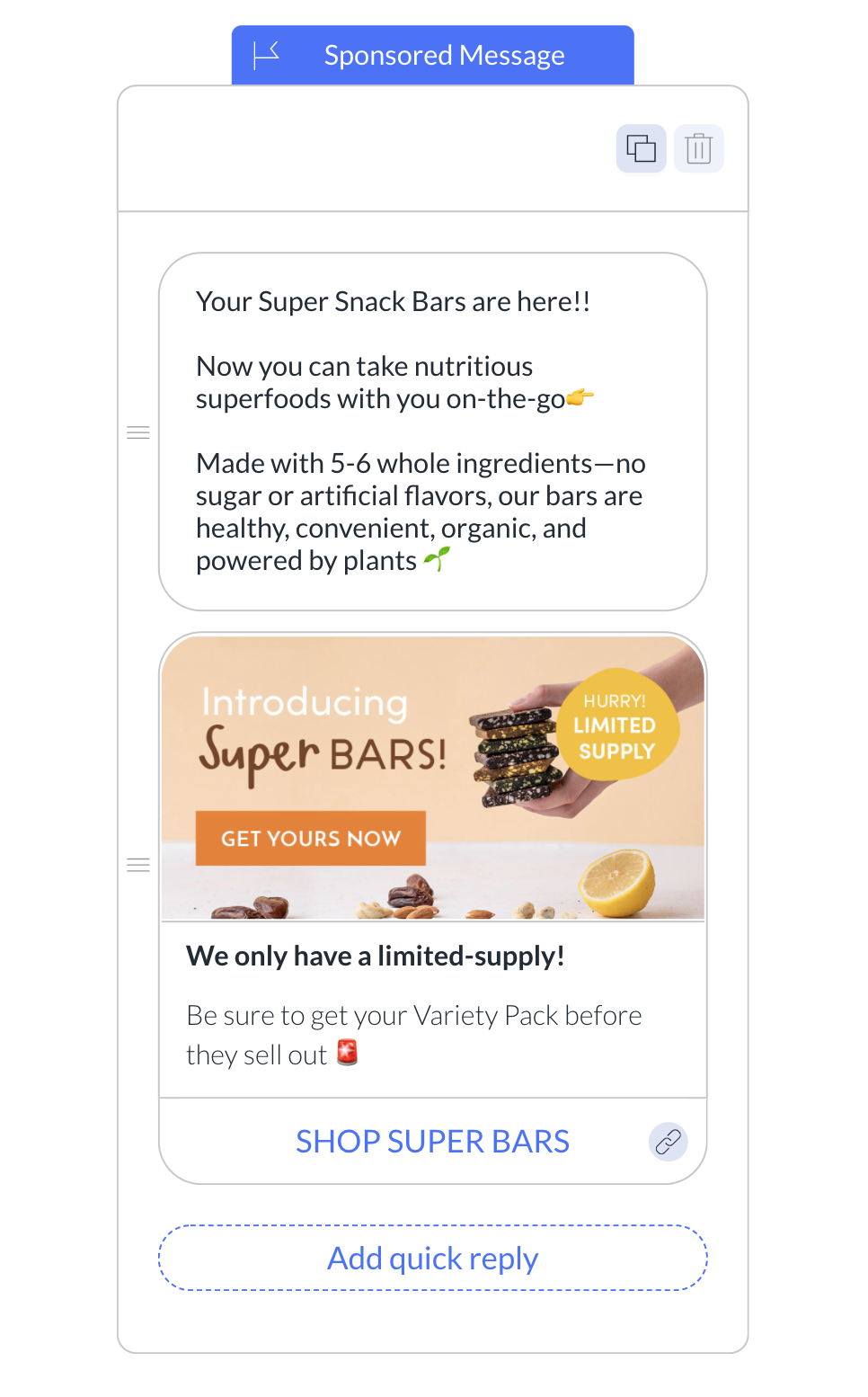 Needless to say, the Your Super marketing team will be sending many sponsored messages in the upcoming weeks and months to capitalize on Halloween, Black Friday, Cyber Monday and other special events.
Like many other brands, they found using the Recart abandoned cart campaign extremely lucrative. They simply edited the content of the default abandoned cart messages to match their specific needs perfectly, and enabled this otherwise complex automation with a single click.
This is possible thanks to the first-class Shopify support available for all Recart users. When installed from the Shopify app store, Recart will seamlessly integrate with the store and send follow-up messages to visitors based on their activity while browsing.
Abandoned cart, receipt and fullfilment campaigns work perfectly after enabling them with just a single click.