So you've heard of SMS marketing? But if you think it sounds like it's from a different universe entirely, you're not alone. Although it's been around for a while now, SMS marketing is still seen as an elusive marketing channel because, since its inception, it's been the stuff of myths and dreaded compliance. 
Brands Grow Faster With Text Marketing
Schedule a free demo of Recart and get your SMS marketing up and running in 3 days.
Oh, but do we have good news for you? Text message communication has proven to not only be effective with customers 4.5 times more likely to respond to a text than to an email but also easy to implement and set up with tools and features that'll help you create campaigns in just minutes.
We get it though, starting something new is difficult. And knowing where to start to get the most for your specific business and industry sounds like a lot of work. If you use the right tool and follow the pro tips we've outlined below, you're 99% of the way there and you'll be ready to hit "send" in no time.
SMS marketing pro tips for your industry
Retail:
Think personal
Set your e-commerce retail business apart with automated text messages that speak to each and every customer personally – just like they deserve. Whether it's clothing or cosmetics, personal preference is everything, and a retailer that knows this holds the key to upping that cart value while growing customer loyalty. You can learn a lot from your online store and it's invaluable information that will help you personalize your mobile marketing.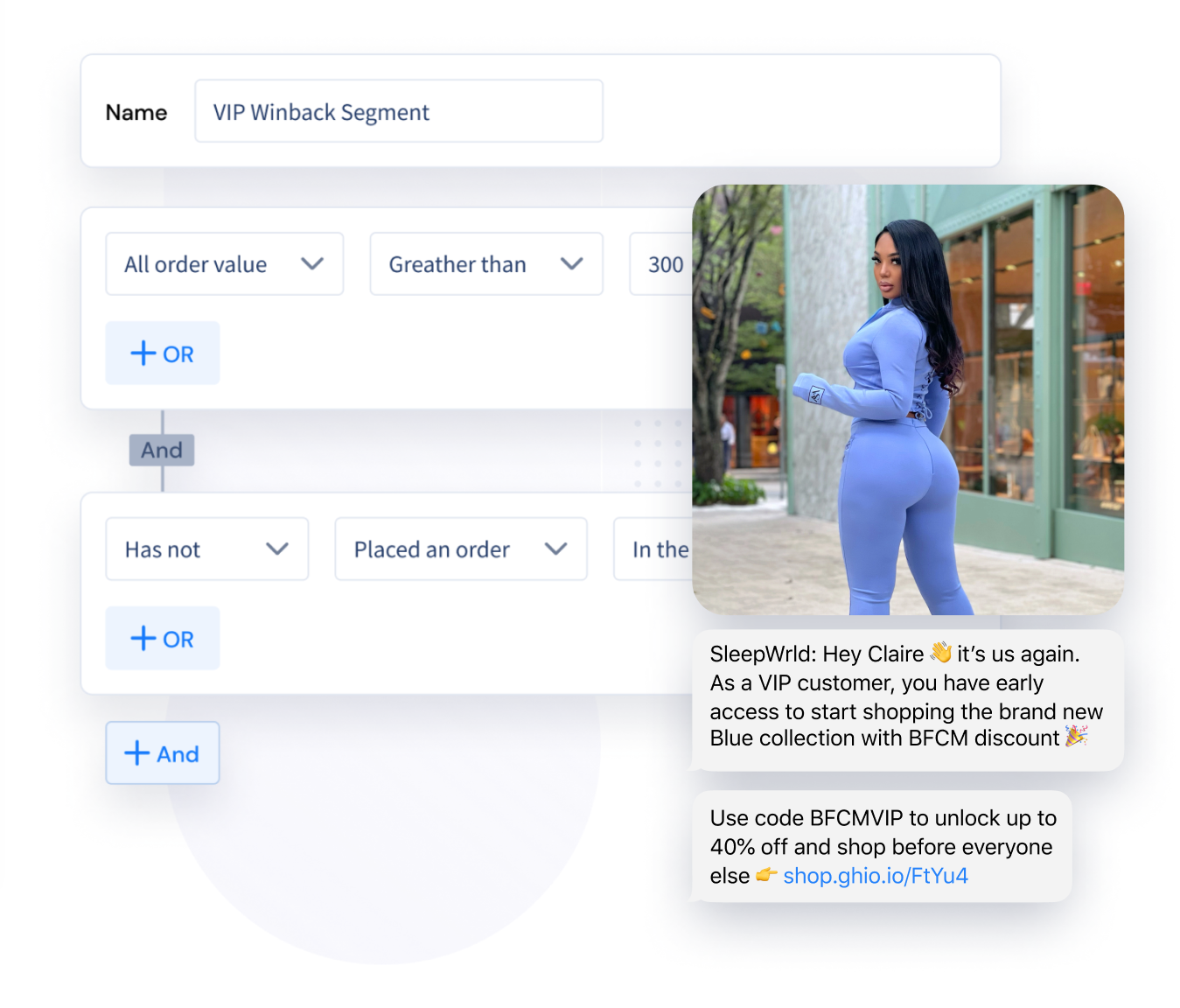 Pro tips for retail:
Segment your audiences and offer product suggestions based on previous purchases.

Let customers know when new stock arrives in sizes, or cosmetics tones you know they love!

Offer tailored discounts to repeat buyers – because retention is more value to your business than acquisition.

Set up cart-drop offs to remind customers what they loved enough to put in the cart but sadly left behind.
Automotive:
Offer value
Whether buying a car, replacing a part, or servicing a vehicle, the automotive industry usually has a pretty high cart value. Due to this, it's particularly important to offer your customers real value. While $10 off may need a lot for a coffee, it doesn't make much of a dent when purchasing a car.
Personalization can really help here. Basing your SMS campaigns off data and personalizing your offering creates true value for your customer. For example, a customer browning SUVs isn't likely to purchase a two-door sports car, and someone trying to book an annual service likely isn't looking for a brand new sound system.
Pro tips for automotive businesses:
Study your data carefully and segment your audiences based on need.

Announce new deals with careful consideration of affordability.

Create automated journeys and flows to remind customers of important bookings such as services or repairs and offer the opportunity to confirm and change the booking date and time.

Offer value-added promotions such as car hire.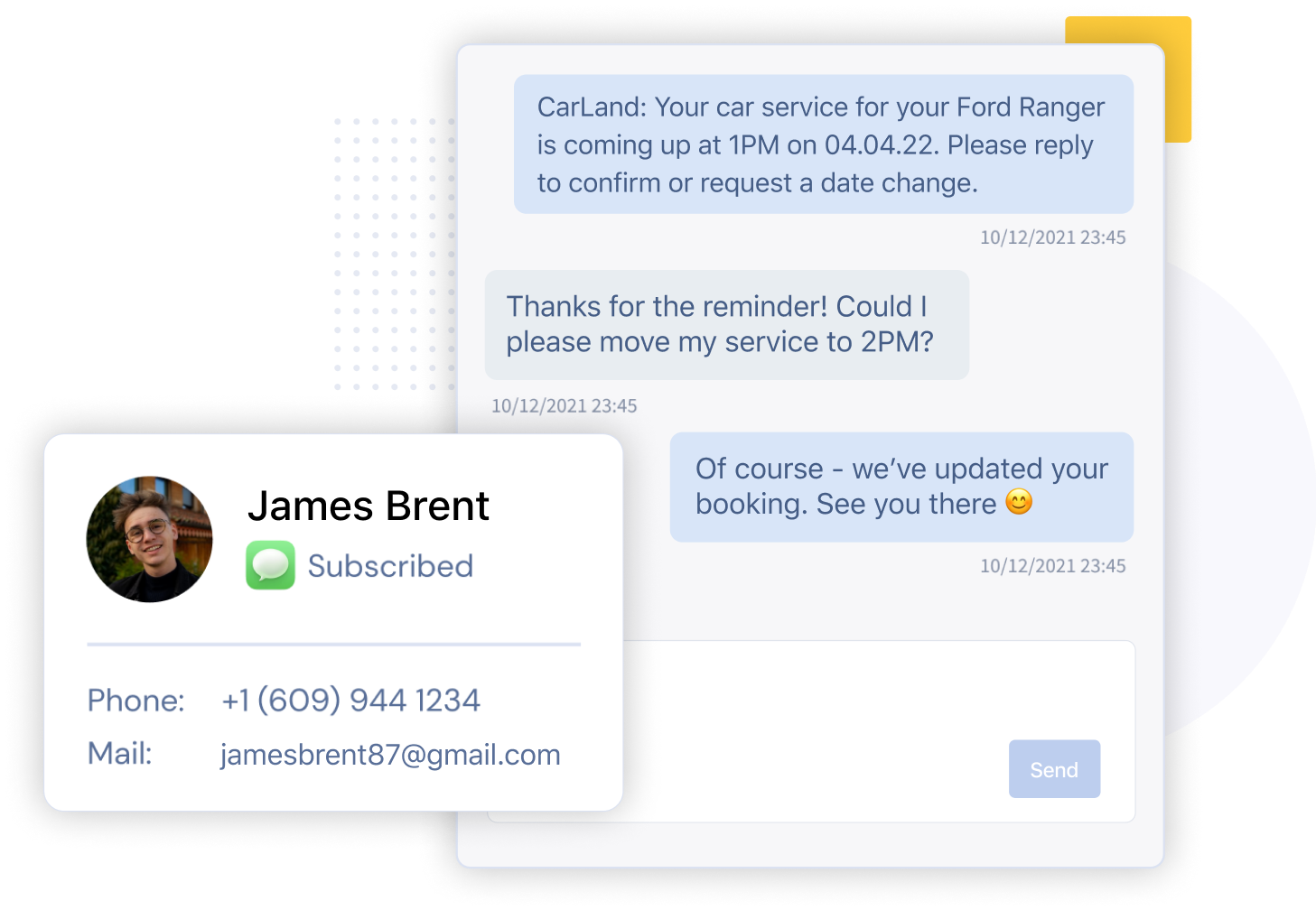 Hospitality:
A visual experience
We eat with our eyes and your SMS marketing should take full advantage of your delicious-looking products. Hospitality, in particular, the food and beverage industry, has one clear benefit above many others, they provide goods we "need" rather than those we "want". This doesn't mean we don't want it though, and showing your customers your product while offering instant gratification can be a game-changer for your business.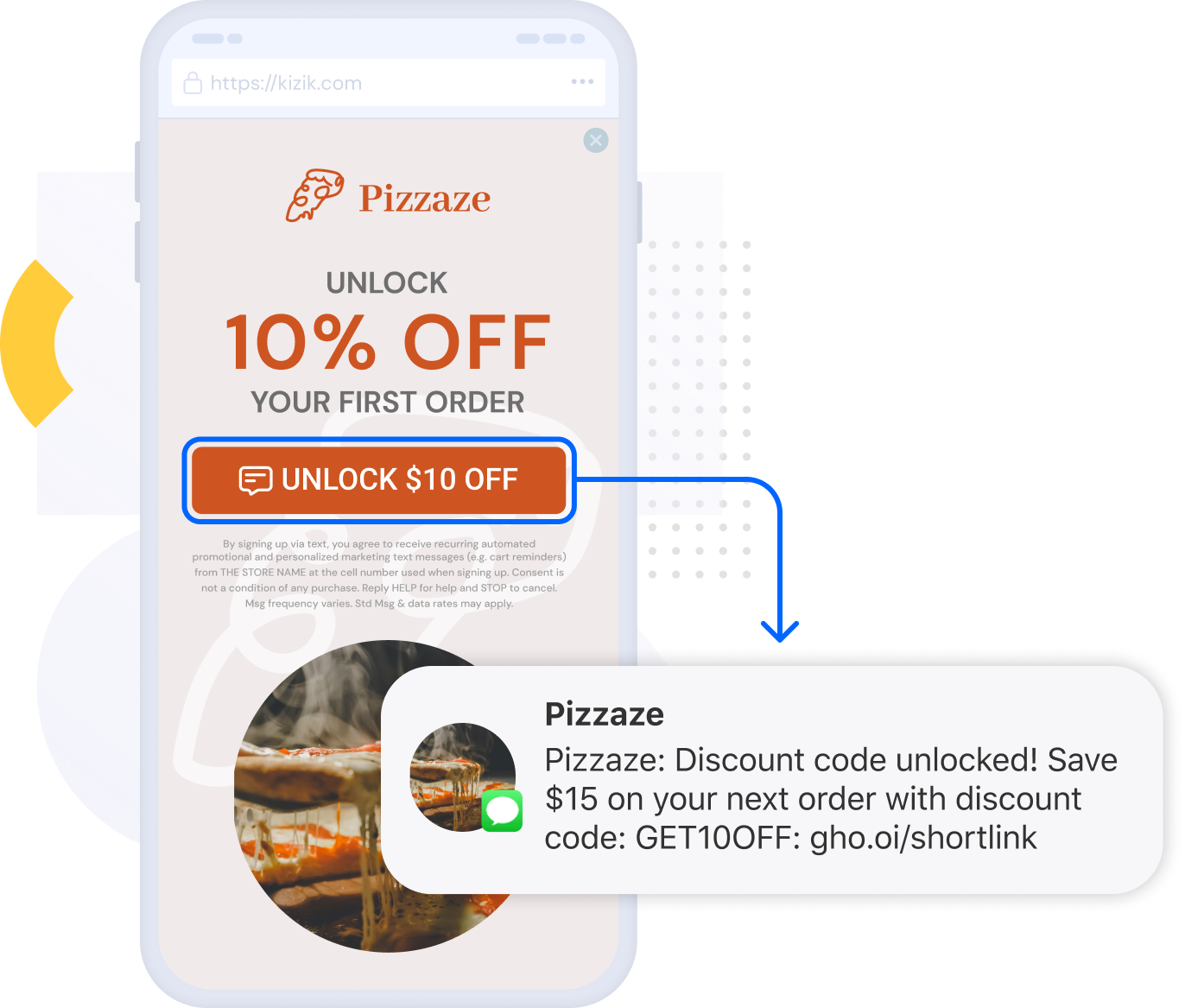 Pro tips for hospitality:
Show and tell! Add product photos of your latest menu items, new promotional items, or tactical holiday treats. Because we know some people can't resist a pumpkin-spiced latte as autumn rolls in.

Location matters. Whether it's eat-in or delivery it's important for your customer to know the most convenient way to get their hands on your product. Use SMS to announce new locations, new delivery partners, or online order discounts.

Make it special, set up automated messages based on your customer profiles to improve engagement. If your customer has a birthday coming up, why not offer a discount? Or personalized cupcakes to celebrate the special day.
Health and wellness:
Drive those benefits
When it comes to health and wellness, education and product understanding is a top priority. Your customers need to know exactly what they're buying and how it'll benefit them. 
Retargeting customers that add items to their cart but don't purchase, is a particularly strong tactic for this sort of product. Why? Because it's likely they've already considered the item for a while and are qualified buyers. Sending these customers personalized product education, support, and offers can help them see the real value in the purchase and will help drive your sales –  in fact, reminders are one of the best ways to boost the total campaign revenue by 10-30%.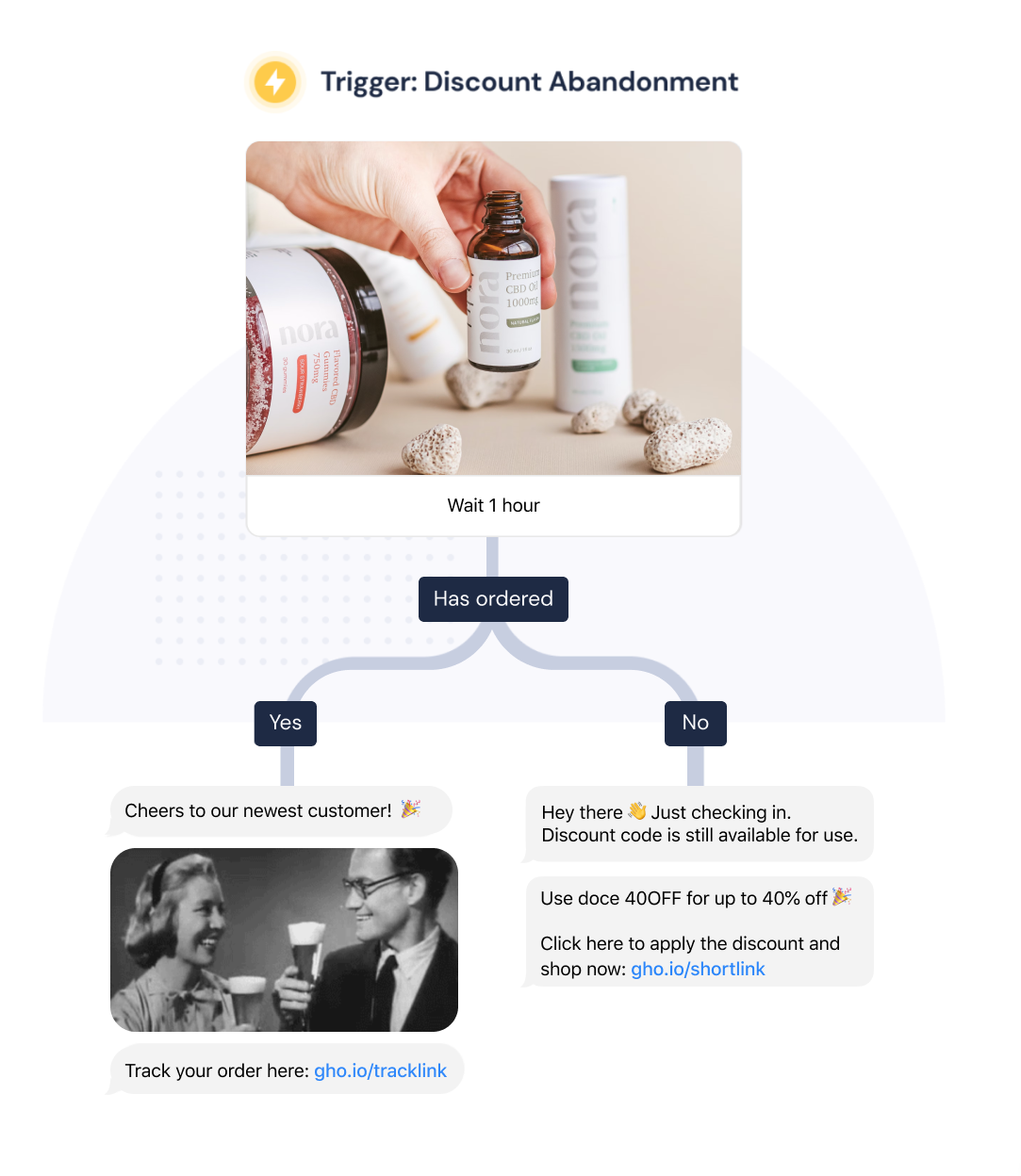 Pro tips for health and wellness:
For many products, in particular products like CBD, sending your customers information that helps them understand the benefits of your product is a sure win.

Customers who buy from a health or wellness store and have a good interaction tend to be loyal customers. Retargeting customers who have purchased with automated thank you messages and discounts on their next purchase helps build trust and improves your customer relationships.

Build up your reputation and use SMS to ask your top customer for reviews and feedback. This helps them feel involved and important and will give you some great insight into your audience.
SMS success, no matter your industry
While we've listed some tried and tested advice for you can follow, there's so much more you can achieve with SMS marketing. From compliant subscriber growth to automated messages, to two-way conversation – the possibilities are endless. 
Let Recart help you unlock your business's full potential using SMS marketing. Book a commitment-free, personalized, live demo with one of our experts today.
Brands Grow Faster With Text Marketing
Schedule a free demo of Recart and get your SMS marketing up and running in 3 days.