Whether you're new to marketing your business or a marketing veteran, like the rest of us, you've probably realized that each channel or tactic has real pros and cons. However, some channels, like SMS, have myths too. 
Brands Grow Faster With Text Marketing
Schedule a free demo of Recart and get your SMS marketing up and running in 3 days.
Many of these SMS myths have been around since the inception of SMS marketing in 2000. But, did you know that most of them have since been disproven? If you're still stressing over these misconceptions, you're letting one of the most powerful and relevant marketing channels slip through your fingers.
Keep reading to see the top disproven myths about SMS and some facts to support them. 
Myth #1: SMS is spam and annoys customers
We're starting with this myth because it's the one we hear the most, and the one we're happiest to bust. 
At a first glance, we understand why SMS could look spammy. But, as a business it's important to remember that you aren't your customer, and believe us when we tell you, your customers want to hear from you via text. More and more, customers are receiving and engaging with SMS messages from brands they love. The reason is simple, SMS cuts through the email, app, and social media pop-up clutter and offers your customers really value.
Take a look at these facts:
75%

of clients want to receive offers via SMS

SMS has a

98%

open rate compared to email marketing

The CTR rate for offer messages is higher by

9.18%

compared to any other digital channel

It's right there folks, these numbers (and many others) are debunking this myth for us. Results like these don't come from spam messages, these results come from SMS. Text is the most personal and direct communication method that's set to grow exponentially in the years to come. 
Myth #2: It's expensive

Signing up for a new tool, even an affordable one, always feels like a risk. But SMS marketing is a cost-effective solution that's worth the investment. Costs for many channels are soaring, like 45% YoY increases for Facebook ads at an average CPC (cost per click) of $1.12 in 2021. This makes it important for businesses to find other cost-effective options. In the US, SMS messages cost about $0.0099 per message – for a personal, direct channel, we think that's a deal that busts this myth!
Myth #3: It takes too much time and is difficult to implement
Getting started with SMS may seem a little complicated but we promise it's not, especially if you pick the right tool. Many mobile marketing platforms, like Recart, can get you going in no time, provide one-on-one support, as well as offer free, dynamic, and highly engaging templates that make setup a breeze. 
Myth #4: It only allows for one-way communication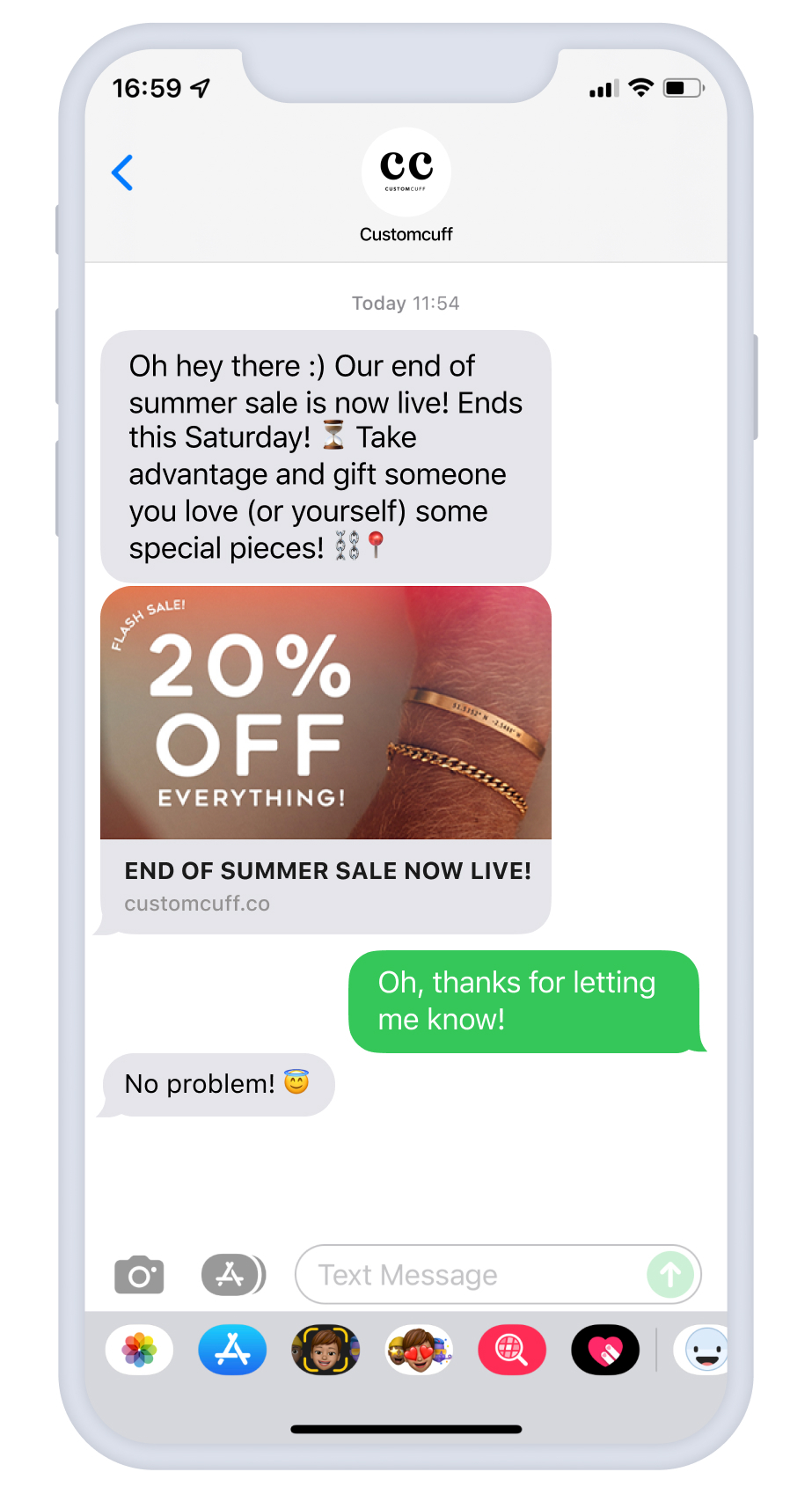 Many marketing channels offer one-way communication, acting as a delivery mechanism only, and because of this many businesses believe that SMS is the same.
SMS is a great way to build 1:1 relationships with two-way messaging. What's even better –  SMS has a 209% higher response rate than phone, email, or Facebook. This proves that text is not only a two-way option that builds customer trust, but also a highly successful one. Consider this myth defeated!
Myth #5: Getting SMS subscribers is difficult and compliance gets in the way
This myth is one we hear often. And while compliance is important, it doesn't need to be a barrier to your mobile marketing success. Most tools, like Recart, are built with compliance in mind and have teams of experts to help users easily follow all TCPA and CTIA regulations.
And it doesn't stop there, Recart has tried and tested methods to help you compliantly convert 15% of your website visitors to your SMS subscriber list with easy to set up website pop-ups.
Myth #6: SMS is only for big brands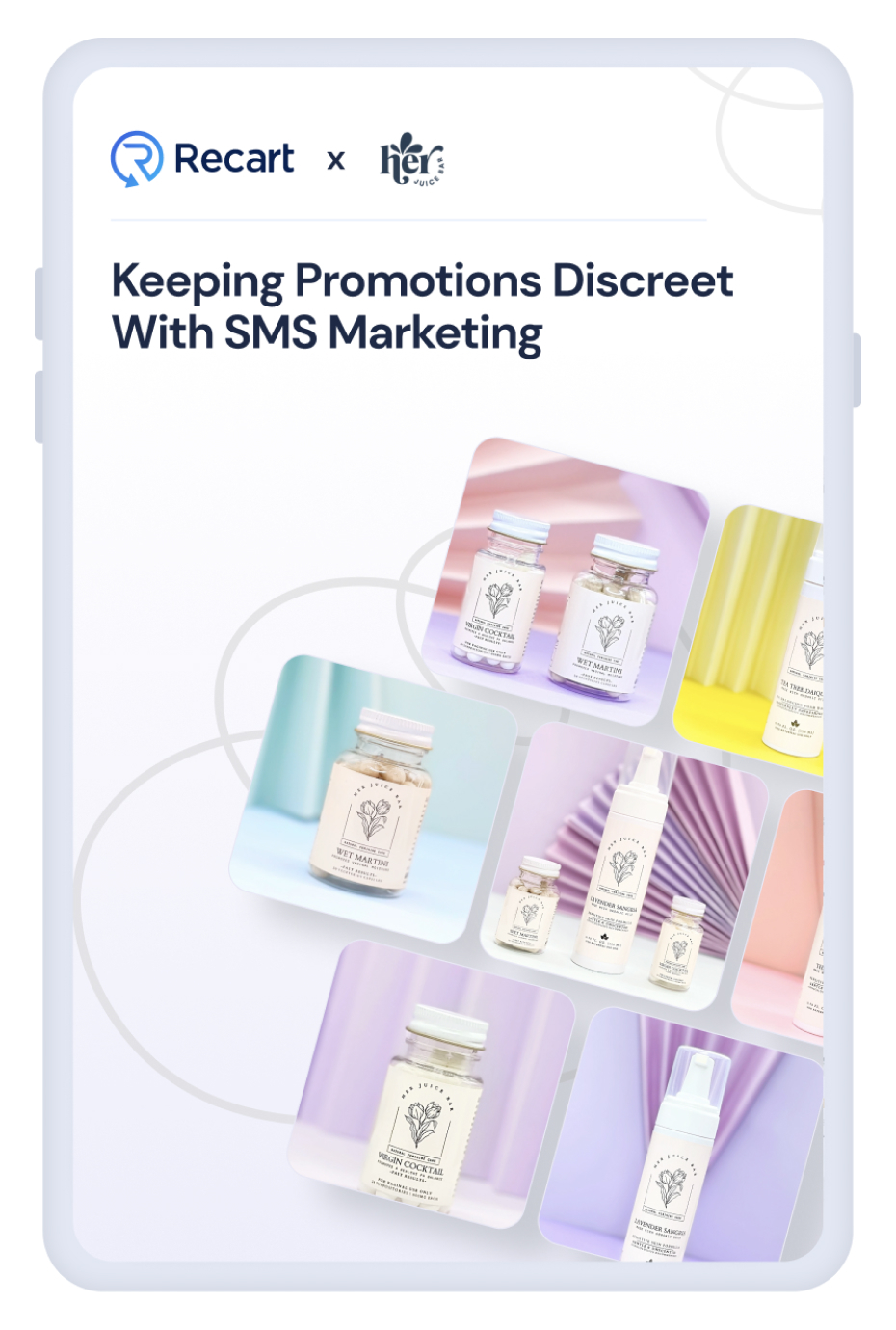 Many small and medium-sized businesses believe that most tools and platforms are designed for larger enterprises. However, SMS marketing works for any size business and is easy to scale as you grow. 
Text message marketing encourages personal engagement and tailored offerings, something customers often expect from smaller businesses in store but don't experience remotely. This opens the door for meaningful customer experiences even with a small subscriber list and a limited budget. Take a look at how Recart's client, Her Juice Bar, used SMS marketing to capture subscribers and boost their ROI 49x.
Misconceptions and text messaging success
Now that you know these myths are all busted, it's time to get started with SMS marketing. With the growth in eCommerce and mobile shopping, consider taking advantage of the success of the channel to grow a subscriber list and perfect your mobile marketing strategy. 
Still not convinced? Chat to an expert from the Recart team and let us show you exactly how easy and useful SMS marketing can be for your business, book a demo now! 
Brands Grow Faster With Text Marketing
Schedule a free demo of Recart and get your SMS marketing up and running in 3 days.