There is a number that you need to know as a merchant. And the number is huge: up to 98% of your store visitors just window-shop. They check your store out and don't buy anything. But there is a paradoxical up-side. It is a huge number, right? A huge number of people who come to your store and can be converted! Converted with a popup. So let us introduce our latest integration with Privy. It will help you direct your window-shoppers into your lead-capturing funnel and get straight into their Messenger inboxes.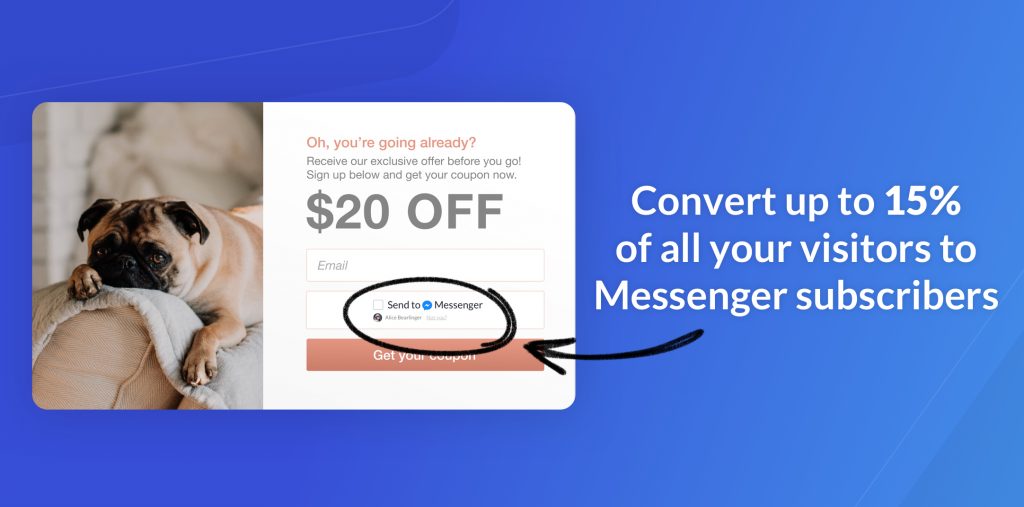 Subscription: step 1 for Messenger marketing
I am pretty sure that by now you know that Messenger marketing can bring really impressive results. Such as $400K/year in additional revenue, for example. However, it is important to remember that it all starts with a subscription.
In order to make the most out of Messenger marketing (be it recovering abandoned carts or sending photo review requests), you need to make sure you have subscribers. Therefore, you need to figure out how the visitors of your store can become subscribers. And the new Recart + Privy integration between Shopify's best Messenger app and best popup app will help you with that exactly, converting 10-15% of all your visitors into Messenger subscribers.
What the Recart + Privy integration does
The integration gives you two attractive opportunities. To double the number of channels you can use to reach your subscribers and to increase your number of Messenger subscribers by 500%. And, mind you, Facebook Messenger is definitely a place where you want to reach people.
Messenger marketing is a new emerging frontier, but it is poised to be one of the most significant marketing channels going forward.

Adweek.com
Here is the great thing about having Recart + Privy popup integration. It lets you have a smart popup on your store. But what does it mean?
It means that the popup can recognize whether or not a visitor is logged into Facebook and offer a subscription experience based on that.
Scenario 1: the visitor is logged into Facebook
If the person browsing your store is logged into Facebook in the browser that they're using, they see a popup that offers them to subscribe via email and Facebook Messenger.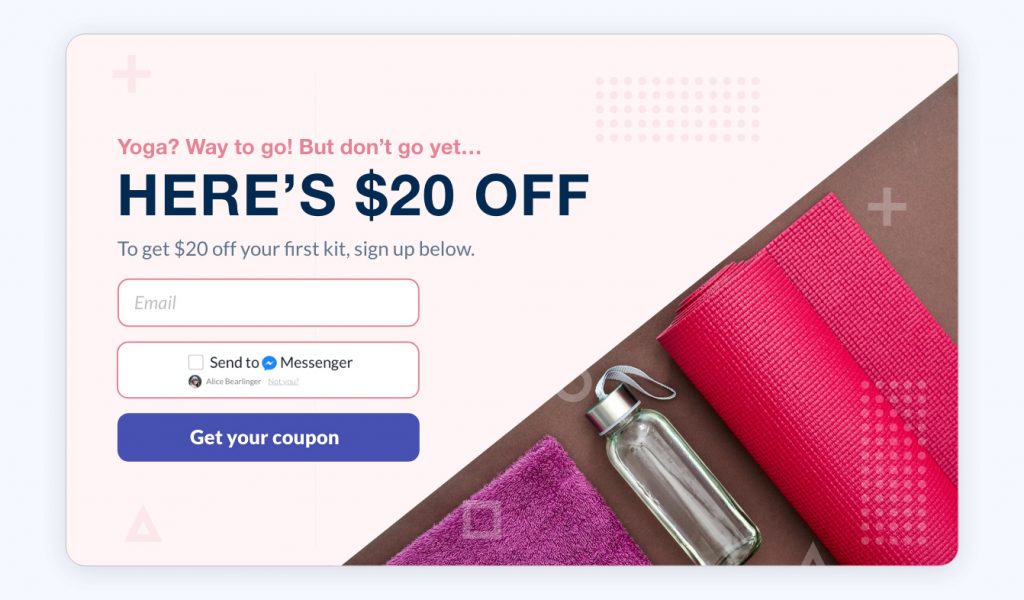 Scenario 2: the visitor is logged out of Facebook
In case the customer is logged out of Facebook, Recart hides the Messenger opt-in option and will only offer the email subscription. Why? Simple. It provides a better customer experience. It is better to avoid pushing your visitors to log into Facebook in a new window.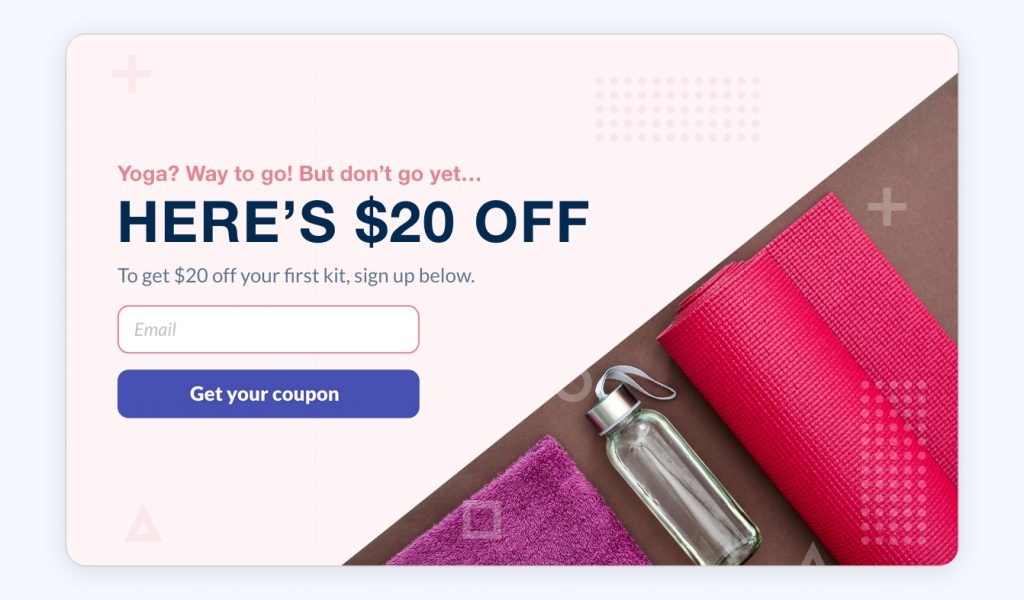 How the popup looks in action
A very important feature of the subscription flow is its persistence. In case your visitor is indeed logged into Facebook, they cannot provide just the email address, they have to sign up via both channels.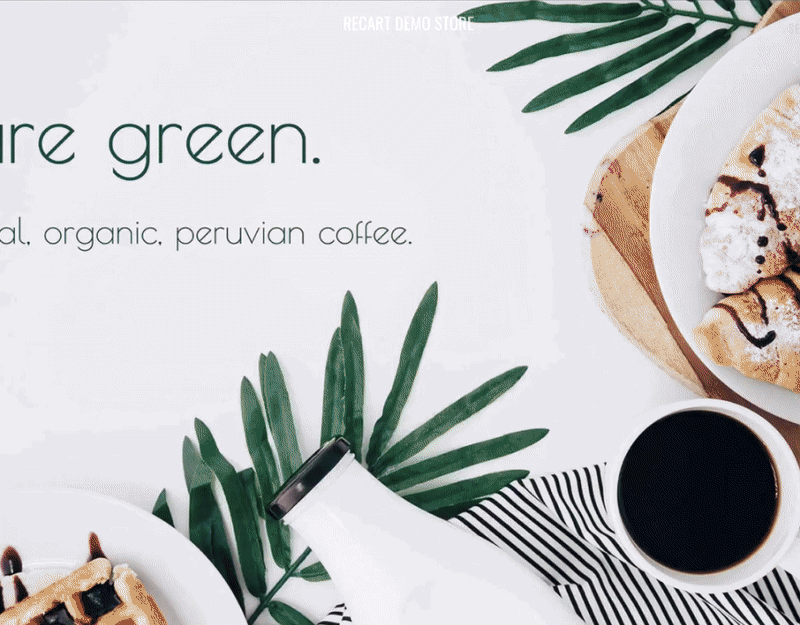 As you can see in the demo above, visitors logged into Facebook have to subscribe on both channels. Even if they try to go on with the subscription right after providing just the email, the popup would prompt them to tick the Messenger box as well.
Conclusion
If the visitor on your store is logged into Facebook (and approximately 45-47% of your visitors are), you get to 2X the number of channels where you can contact them later on and 5X the number of Messenger subscribers on your list.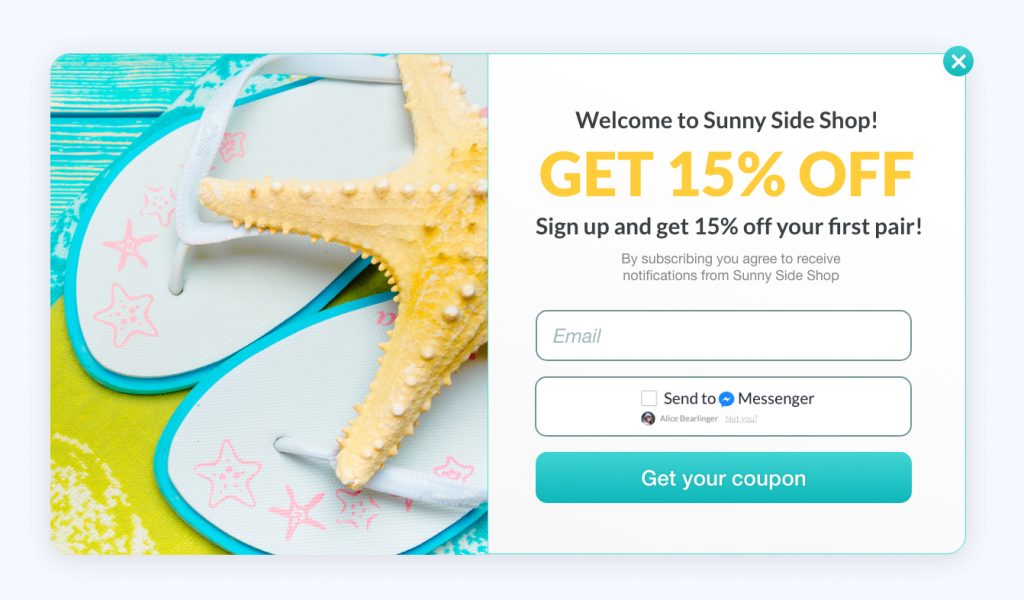 And if your visitor is using a browser in which they are not logged into Facebook, only the email option will remain in the popup. Yes, that way you don't get to subscribe them via email and Messenger. But that way they also get a much smoother user journey. Which still will contribute to customer loyalty. While asking them to go to a different window and perform a login in there could lead to the risk of losing them altogether.
So, are you ready to capture more Facebook Messenger and email opt-ins, easily reduce cart abandonment, and increase revenue? If yes, then nod let us know and we'll be more than happy to enable the integration for you.*
The quickest way to chat with us is to click here.
Or, if it is more convenient to you, through these channels: call, Messenger, or email.
*Note: currently the integration is available only for merchants in the Recart Scale Plans.