I am sure you already know that your store's pricing has a big impact on conversion rates. Price is an incredibly important element. And in order to deliver the most desirable results, you need to make sure you understand how pricing works. And, of course, you need to use the best practices. So a good pricing strategy is, well, golden.
There are countless pricing strategies out there. Unfortunately, many of them are all hype and have a little positive effect on conversions. However, there are some that do work. Luckily, we have conducted research and will present some of the most effective ones in this article.
A note before we go ahead! Despite this article being research-based, we suggest checking more resources for you to make the most educated choice for your store. You can read more about pricing here and here, for example.
So here are our 5 most effective pricing techniques to help you boost the sales of your ecommerce store.
Bundling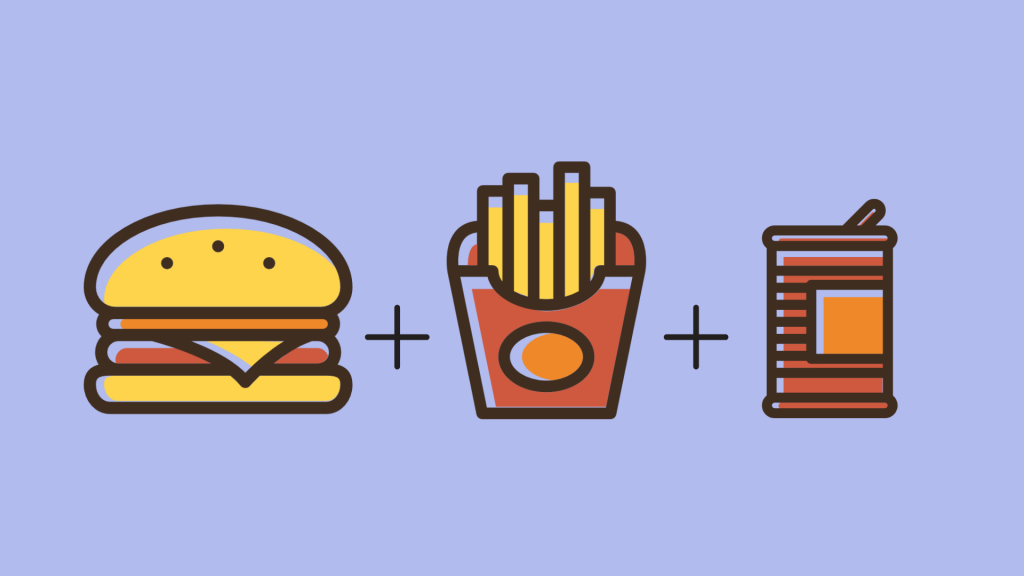 Bundling is the pricing strategy that is all about grouping similar or complementary items together and offering a discount on the unit price in return.
This kind of approach is very popular in physical retail. But it is not as common in the world of ecommerce. Some popular examples of bundling are McDonald's meal deals and Microsoft software bundles. Bundling helps with lowering purchase anxiety. It also saves customers from an overwhelming sense of choice. And last but not least, emphasizes the "value proposition". This stressing of the value proposition is especially apparent when one compares the bundle price to the higher price of the separate items.
The neuro-economics expert George Lowenstein introduced a view that luxury versions of car packages are a good example of successful bundling. It is often a lot easier to justify one single upgrade that comprises a bundle of several smaller upgrades. While the consideration of buying several smaller upgrades separately might not go as smoothly. For example, upgrading regular seats to leather seats that are heated, getting a superior audio system, and roadside assistance can be an easier decision when it's a "bundle offer" (the customer would think "Ah, what a good deal!").
Bundle success in the gaming industry
Research on the bundling pricing strategy by Kumar and Derdenger for Carnegie Mellon University deeply analyzed the video game market between 2001 to 2005. The focus of their study was on the Nintendo Game Boy Advance and Game Boy Advance SP.
They looked primarily at three ways of selling. The first was offering only a bundled option (bundle only). The second was offering only the option to buy the console and games separately (separate only – no bundling). And the third was offering the option to buy the console and games separately and as a bundle (separate and bundle – mixed bundling).
The outcome may surprise you. Overall hardware sales were noticeably larger by approximately 100,000 units when bundles were offered. And sales of games jumped to over 1 million units. However, of all the three options the option that had bundles only did the worst with regards to sales. So we can make a conclusion that it is important to let people choose whether or not they want a bundle.
Also, feel free to check out this interview with Keep Em Quiet, a company that doesn't only use Recart but also sells in bundles.
Price differentiation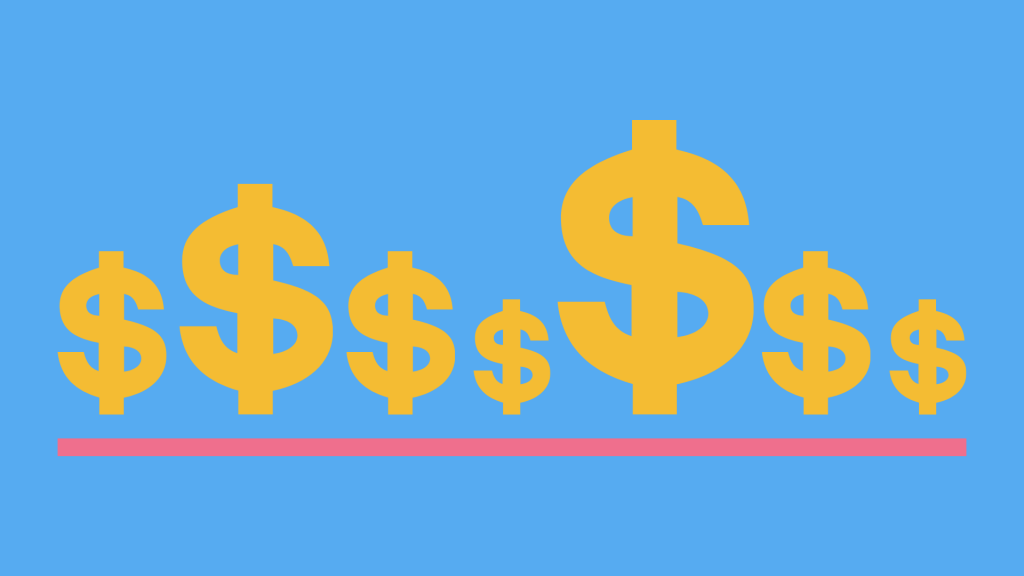 A very interesting study by the University Of Yale uncovered the fact that it is not beneficial for two similar products to have the same price. If two similar products do have the same price then a buyer is less likely to purchase either product in comparison to when the prices of similar products are even slightly different. The researchers conducted an experiment where they gave their respondents two clear choices. Either buy one of the products or pass and keep hold of their money – when presented with two packs of chewing gum.
The outcomes were fascinating. Only 46% of the respondents made a purchase when both packs of gum were priced the same (which was at 63 cents). However, when the two packs had even slightly different prices (one priced at 62 cents, the other priced at 64 cents) then a little over 77% of the respondents chose to purchase a packet of gum. That's a big difference!
So what can we learn from this? Well, we can learn that if you are selling items that are broadly very similar but have different features (for example, a round-neck shirt and a V-neck shirt), then you should make a strong effort to set their prices at different amounts to test the results but try not to price them the exactly same.
The rule of 9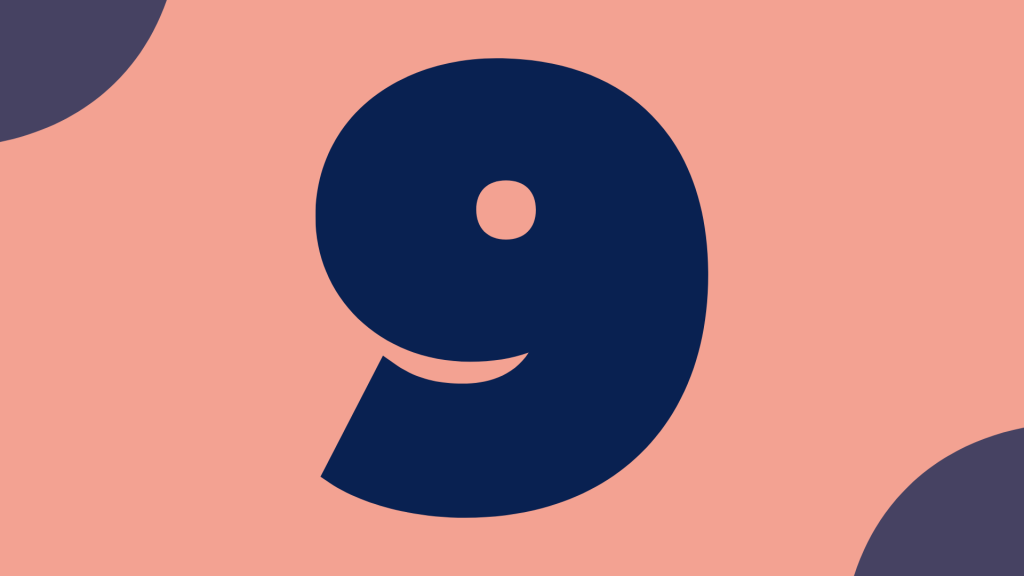 A research was carried out by The University Of Chicago and MIT: a US mail-order company sent different versions of their catalog to different customers. In one version of the catalog, the product prices all ended in the number "9", and in the other two catalogs, the prices were raised or lowered by a factor of five dollars.
So what were the results? The catalog that had all the prices ending in the number '9' "won". It had an astonishing 40% higher sales than both the other two catalogs even when the prices in the other two catalogs were lower. In this case, the power of the number "9" was even stronger than a lower price! Quite something, right?
William Poundstone's book Priceless largely supports this theory. In his book, he analyses 8 different studies on the use of things like ending the price in the number "9", which he calls "charm pricing". He finds that, typically, "charm pricing" increases sales by an astounding 24% when compared to normal rounded pricing.
Reframing the value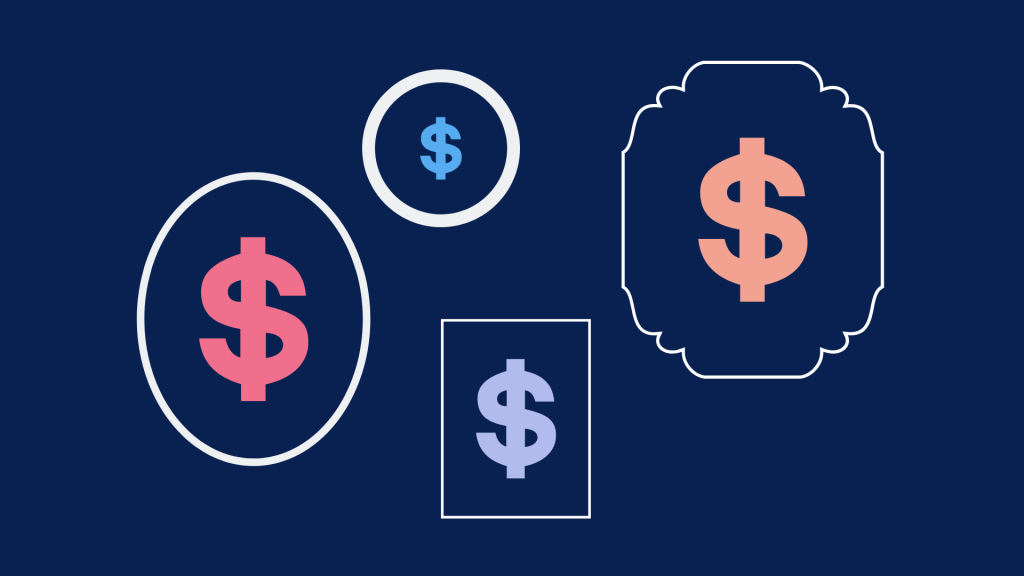 How you frame the price of an item can have a big effect on sales. Whether a potential customer buys a product or not can depend just on that.
For example, imagine you are a company selling high-end professional software. And you are selling it for $1500 per year on an annual subscription basis. In this case reframing the value can have a big effect on sales. Instead of offering it as "$1500 per year" you can reframe it as "$125 per month" or even "$31 a week". This reframing to a small price point can be a lot more persuasive.
A study by Elsevier outlined that in many scenarios when the price of something is higher it actually activates certain neural circuits in the brain: the ones most involved with anticipating loss. What this suggests is that even before potential customers begin to evaluate whether $31 a week is a good price for the software, they are already a lot more likely to accept it than the seemingly higher price of $1500 per year – even though they are technically the same. $1500 per year and $31 per week are the same price, but they are framed differently. And this change in framing can result in a large increase in sales.
Price anchoring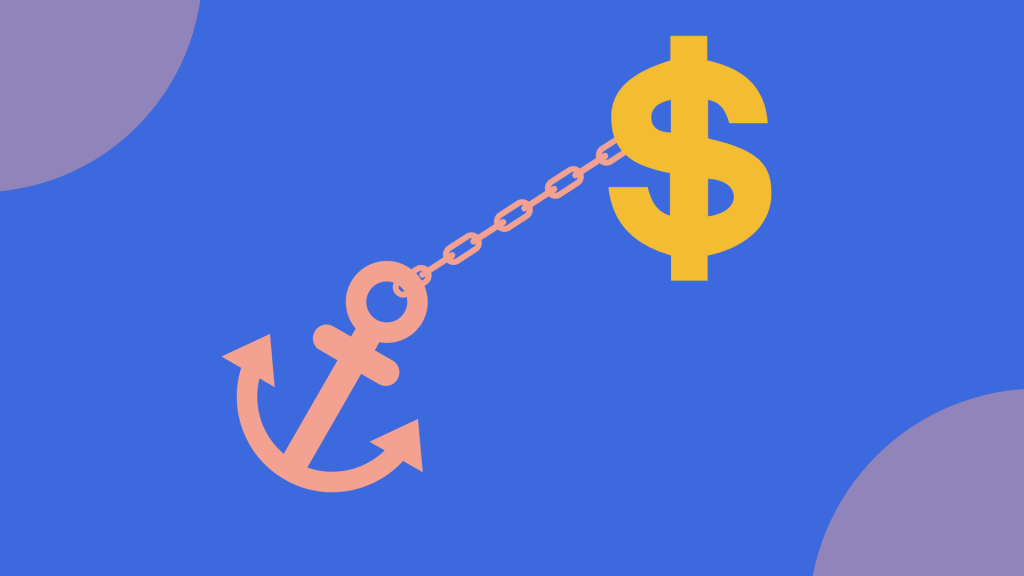 Price anchoring is presenting or placing similar products of varying prices around a specific product – just to inform the potential buyer of the value of the specific product you want them to purchase. Here's an example. If you present a deluxe option of a product besides the standard version of the product then it gives the impression that the standard product is a good value for money – compared to the deluxe product. The standard product now looks a lot cheaper. It's basic psychology. It happens because it is up against the deluxe version of itself. So now the potential customer is more persuaded to buy the standard product than before.
Anchoring in action
Price anchoring is something that quite a few businesses do. But many who don't execute the strategy properly don't see the results. An example of a company that carries out the price anchoring technique flawlessly is Apple. They use the technique of price anchoring pretty much across their entire product range and a great example of it in action is in their Apple Watch product range.
In a very informative study by The University Of Missouri, there was a strong attempt at both analyzing and evaluating the real impacts of price anchoring. As the main part of the study, the researchers asked their participants to attempt to estimate the value of a sample home. The participants received brochures with information regarding the surrounding homes. Some of the homes had standard prices while others had prices that were artificially inflated.
The participants were a group of undergraduate students and a group of real estate professionals. Both groups were swayed by the brochures that had higher prices. Consequently, this had a big influence on the estimate they gave to the sample home in the study. This shows that the power of price anchoring is so great that it even works on seasoned industry professionals.
Our conclusion on pricing strategy
This article covered what we at Recart think are the top 5 ways to go about pricing strategy. The conclusions we came to originate from research that we covered in preparation. Most likely there might be at least one technique from our list above that you are currently not using in your company. And if that's the case, consider adding that technique to your pricing strategy. It can have a big positive effect on your company's sales.
Don't forget to test! There are numerous other ways and solutions to boost your conversion rate. Whatever path you choose, testing and measuring your efforts should be a priority. Carrying out well-managed, small scale tests to see what works and what doesn't for your business is usually the cheapest and most risk-friendly way of making pricing changes. Different psychological pricing techniques have different outcomes. It all depends on the country a business operates in, how competitive their industry is and many other factors.
P.S. As you are interested in pricing strategy, check out our article of pricing plans too.